The Dixie Chicks Just Officially Changed Their Band Name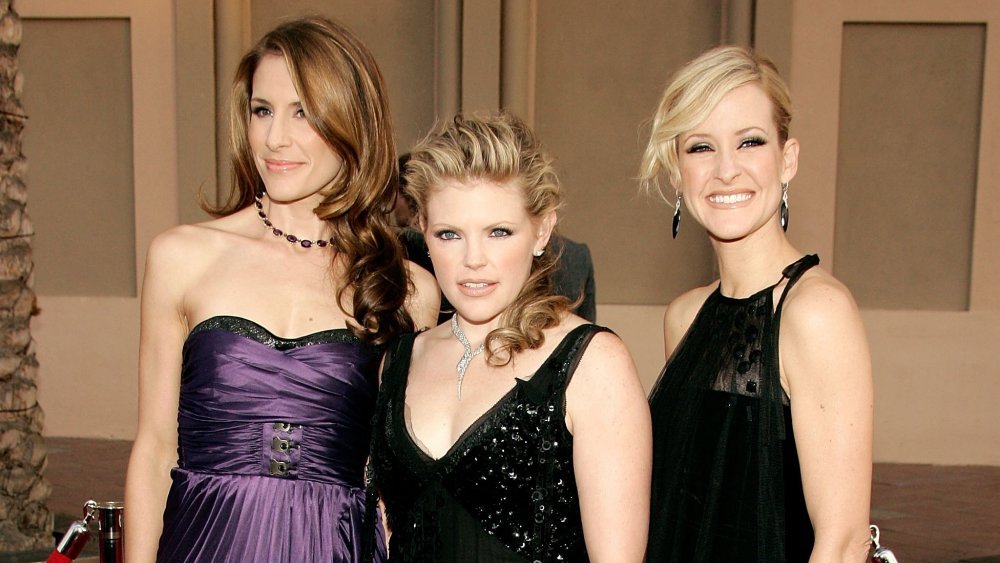 Vince Bucci/Getty Images
The Dixie Chicks have dropped the "Dixie" from their name, becoming, simply, The Chicks. Although they have not made a formal statement about their name change, the URL of their former website, www.dixiechicks.com, now redirects to www.thechicks.com, and their Twitter, Instagram, and Facebook accounts have also removed the nostalgic nickname for the Civil War-era South, becoming @thechicks on all channels (via The New York Times). This move comes on the heels of the band formerly known as Lady Antebellum changing their name to Lady A – also expunging all reference to a time period that glorified slavery.
The Chicks' first post-name change social media post is a celebration of speaking out against racism. "If your voice held no power, they wouldn't try to silence you," tweeted the band led by Natalie Maines, Martie Erwin Maguire, and Emily Strayer. This post, which has also been shared on their Instagram, and Facebook feeds, includes a video showing Black Lives Matter protests and historical footage of racial oppression, while The Chicks sing, "March, March" in the background.
The name "Dixie Chicks" was never supposed to be about the South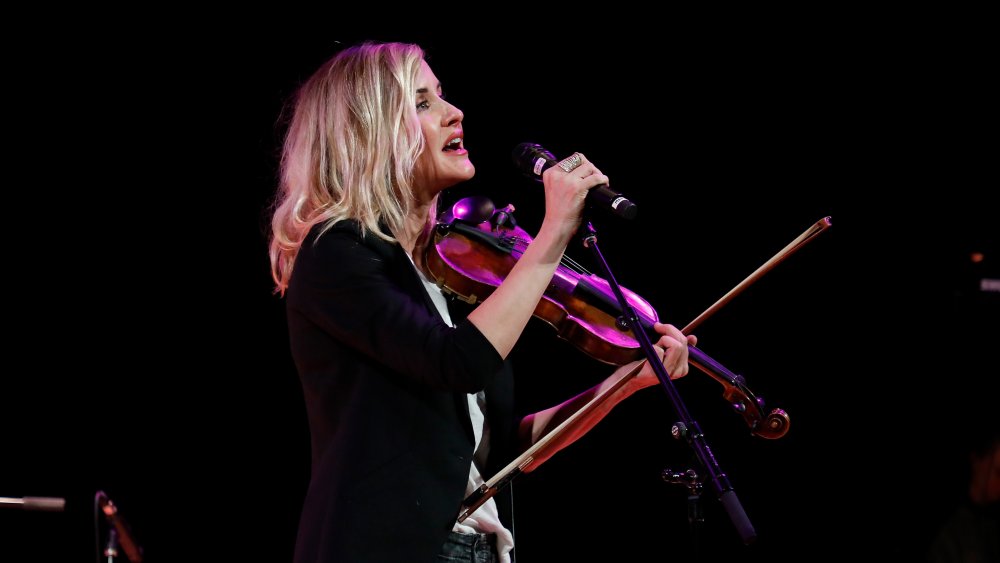 Taylor Hill/Getty Images
The band, which emerged on the music scene in 1989, never intended their name to celebrate plantation-era South; they said the name "Dixie" was a nod to the 1973 song "Dixie Chicken" by Little Feat, a Los Angeles rock band that had the same melded approach to bluegrass, country, and rock that The Chicks have since become famous for (via The Paper). The 1859 song "Dixie," however, is considered the unofficial anthem of The Confederacy, and often was played to accompany blackface minstrelsy, as per NPR. The Chicks' state of origin, Texas, is among the 11 states that were part of the South's secession from the Union. 
As racial tensions have heightened following George Floyd's murder, it became impossible to deny that the name "Dixie" doesn't have painful connotations. In fact, the day Lady A changed her name, music fans put The Chicks on notice that a change was expected from them, too. "Dixie Chicks, you're on the clock," tweeted @seanagnew. 
So far, dropping "Dixie" has been a gesture that social media followers have appreciated. "How is it possible to be more and more proud to be your fan as the years go on?! I love y'all sooo," wrote @dougkef on their Instagram post. This sentiment was echoed by @jameslarosa, who commented, "You are never ready to make nice I couldn't be prouder to be a fan or love you more."