Kim Kardashian's Latest Hair Transformation Is Turning Heads
At this point of the pandemic, we're used to celebs giving themselves home makeovers. Hair transformations have been particularly popular during quarantine, with many celebs cutting off their hair or dyeing it vibrant colors. Kim Kardashian is the latest to join in on the trend, and now has gorgeous red tresses.
The Keeping Up With the Kardashians star debuted the look on Twitter. "You guys I dyed my hair red," she said in a video. "Do you love it?" Kardashian's new hair color is absolutely stunning, and her fans did, indeed, love the new look. "Yesssss i'm lovinggg the reddd hairrr!!!" wrote one fan in the replies of Kardashian's tweet, while another commented, "Yes Kimberly we do."
It's definitely not a wig, either, as Kardashian's stylist, Chris Appleton, confirmed on Instagram in the caption of a photo of the newly-minted redhead. "It's NOT a wig before you start with that s***," he wrote.
Red hair was not Kim Kardashian's original hair color choice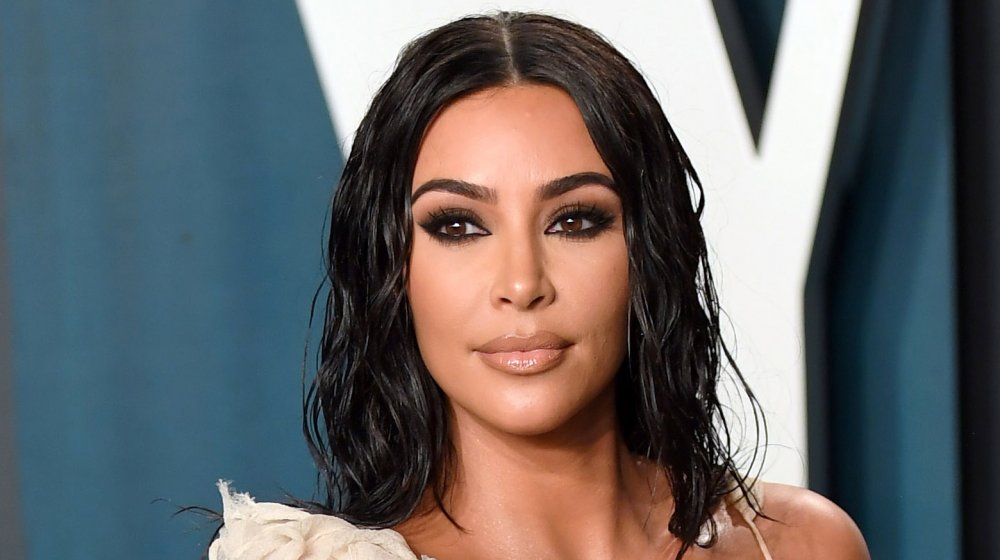 Karwai Tang/Getty Images
While it seems Kardashian has been planning a big hair shakeup for a while, the natural brunette wasn't originally thinking of going red. In an Instagram post back in March, she said that she was letting her hair rest in quarantine but that she was thinking of doing something major to it once she could see a stylist again. "My hair is gonna be so healthy after this quarantined time," she captioned a throwback photo of herself with platinum hair. "Contemplating dying it blonde when we can have human interaction again."
Kardashian isn't the only member of the family switching up her hair. Her sister, Khloé, went from "bronde" to brunette just a couple days before Kardashian debuted her new look. "Btw... I'm loving my brown hair," wrote the brunette on Instagram. "I never thought I would say that lol blonde still owns my heart but this brown is giving me a little something right now."