Why You Should Never Buy HDTVs From Walmart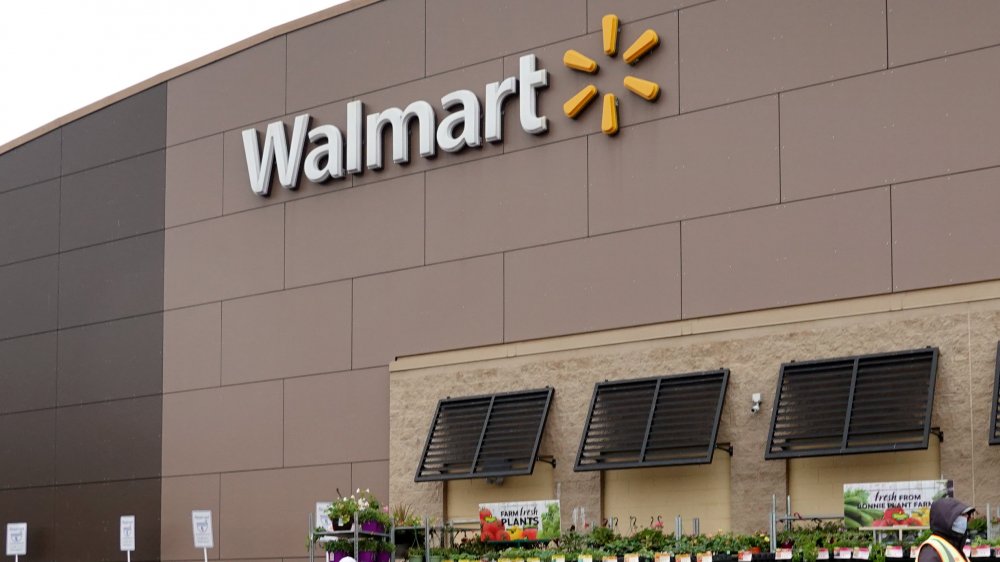 Scott Olson/Getty Images
There's no question about it, Americans love their entertainment. In fact, we love it so much that we spent a record $25.17 billion on digital entertainment in 2019 — and if you think that's plenty of cash, consider that the amount also represented an 8.4 percent increase from the year before, per Statista. While TV is losing out to mobile phones as an entertainment platform (people spent more time on their smartphones than they did on their TVs in 2019, per Media Post), there is no sign that we'll be abandoning our TV sets in favor of our much smaller phones anytime soon.
Phones may be more convenient, but when it comes to watching our favorite shows, TV is still king. And if Walmart just happens to have a good deal going — maybe for a larger screen size than your current one — you may be tempted to pick up a new HDTV because, well, why not?
Walmart HDTVs aren't the best quality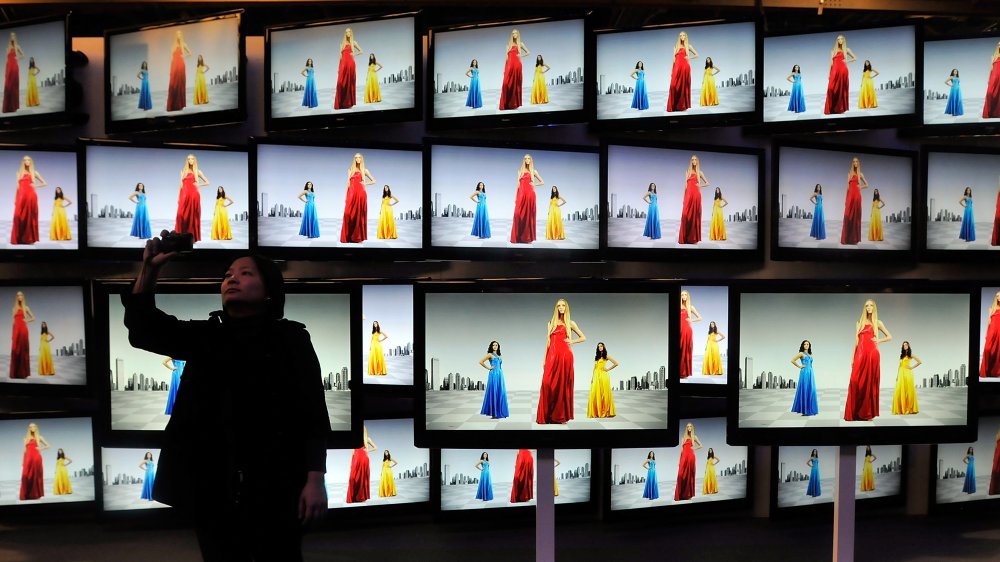 David Becker/Getty Images
Buying a less expensive HDTV from Walmart is a great idea, said no shopping expert or reviewer ever. That's because, for the most part, the price of an electronic device matches its quality. Forbes points out that while it is fairly obvious that you're best giving HDTVs made by manufacturers you never heard of before a hard pass, its a bit less obvious when we look at marked down HDTVs from big name manufacturers like Sony or Samsung — which also can be of lower quality. NBC warns that getting a cheaper branded HDTV could mean you're getting a derivative product, or a limited edition device made specially at a lower price point, which means they are likely to have one less HDMI output or lower quality parts. Chris Heinonen of The Wirecutter tells NBC that a derivative product could be a great buy — but there's no way of knowing that because it hasn't been reviewed. 
Unless there is something wrong with your HDTV (or you want something bigger) CNET's Geoffrey Morrison points out that you shouldn't really feel any pressure to replace your set for something bigger or better until the end of the year. That's typically when appliance stores will be clearing out models for new ones. As long as you're not after the latest model, it's the best time to buy.