Kevin Gage: What You Didn't Know About Kelly Preston's Ex-Husband
Kelly Preston's death to breast cancer this weekend is being grieved by family, friends, and fans alike; she was only 57, and had been battling the disease for two years. Sympathetic eyes are on her children, Ella, age 20, and Benjamin, age 9, and her husband, John Travolta, who is no stranger to family tragedy; Kelly and John's son, Jett, died in 2009 at age 16 (via People). While Preston and Travolta's 28-year storied romance has been dominating headlines since they fell in love, married, and comforted each other through the loss of their eldest child, people may forget that Travolta was not Preston's first husband. In fact, she was married to actor Kevin Gage from 1985 to 1987 (via Chicago Tribune).
Kelly Preston and Kevin Gage featured in a movie together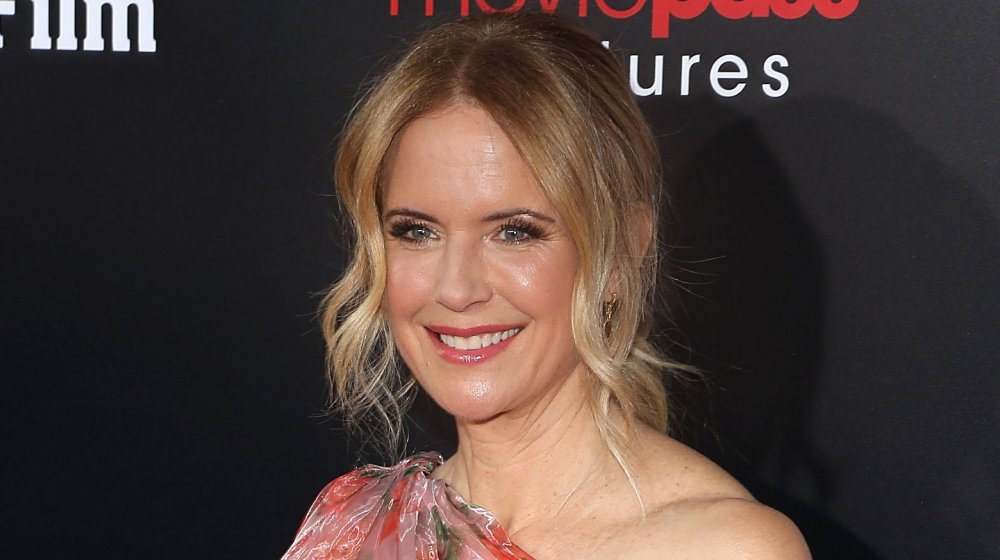 Manny Carabel/Getty Images
Wed in Hawaii, Preston and Gage were both cast in the 1986 film, SpaceCamp; Gage placed "Counselor #2" in the 1986 film, and Preston was a headliner in the role of Tish Ambrosei. While Gage's scenes didn't make it into the movie, there's no doubt that Preston stole the show. Notes the blog on Kevin Gage's website, "One can see how vivacious young Kelly Preston would be irresistible to the males on the set," 
Gage is better known for larger roles in the 1989 movie, The 'Burbs, and 90s flicks Heat and G.I. Jane (per IMDb). In fact, the actor has 65 credits to his name, with several films currently in post production. But while Preston moved on to better things after the two split — dating George Clooney before she and Travolta became an item — Gage's life took a dark turn before it got better. In fact, he ended up in prison.
Kelly Preston's first husband served time in prison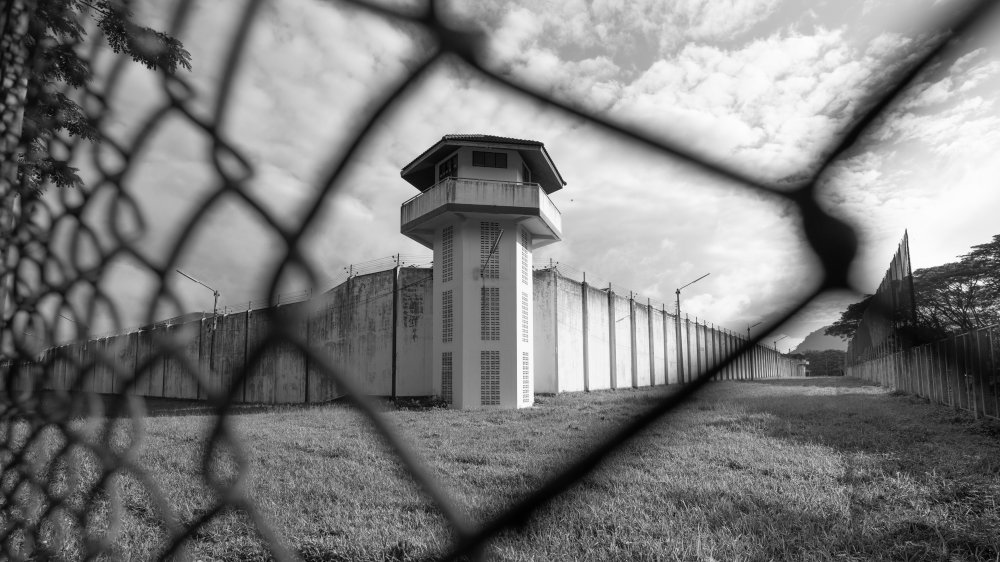 Shutterstock
In April 2008, Kevin Gage was busted for possession of marijuana; police in Annapolis, Maryland had been called to the scene of a very large party. According to TMZ, he was cited and released. This wasn't Gage's first run-in with the law — he was indicted, also on a drug charge, in 2002 (via J Weekly). During his stretch in prison, from September 2003 to September 2005, Gage was unanimously referred to by guards and cons alike as "Waingro," the name of the character he played in Heat, and was described as a model prisoner, according to IMDb.
Following Gage's prison sentence, he married Shannon Perris-Knight and their son Ryder was born in January 2007. Gage's website notes, "The greatest joy in Kevin's life was taking 5 years off work from 2007 through 2012 to raise his first and only born child on the beaches of Baja Mexico." Tragically, not only has Gage's first wife Kelly Preston passed on, but Perris-Knight has also, as she died almost exactly six years earlier on July 13, 2014 (via Santa Barbara Independent). Her obituary also refers to how much she loved spending "five years on a Mexican beach w/ her son, husband, mom, dad, and tribe."