Here's What It Takes To Apply For America's Next Top Model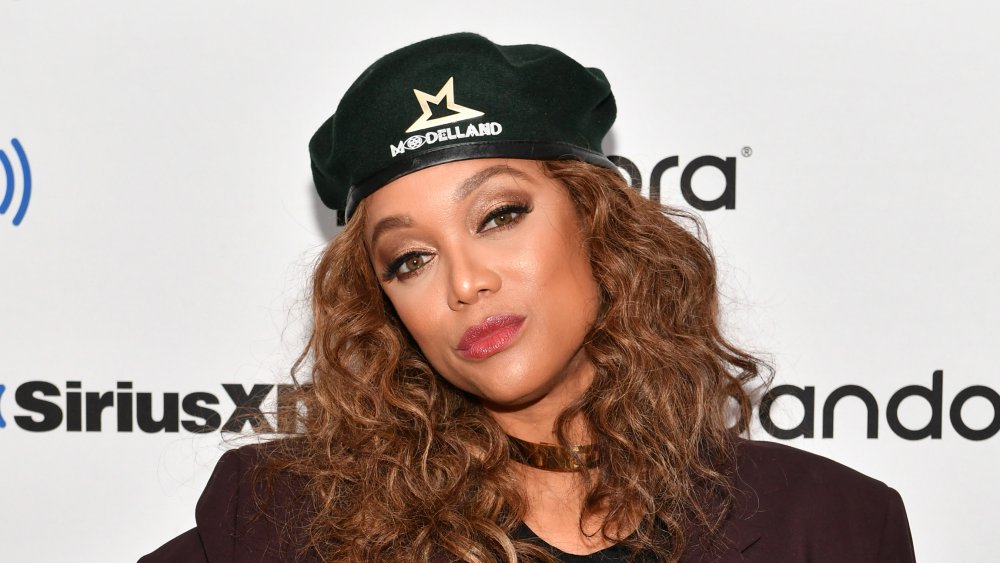 Slaven Vlasic/Getty Images
Don't feel bad if you had a weak, catty moment while watching America's Next Top Model, when you found yourself wondering how a particular contestant made the cut. Whether you were gawking at Cycle 8's Brittany Hatch and her out-of-control weave or didn't love the look of Sara Blackmore of Cycle 15 — with or without eyebrows — a show that judges the "top"  model is going to inspire, well, a little bit of judging from the audience, too. Especially because many of the models didn't match the supermodel ideal that judge Tyra Banks herself had embodied in her catwalking days.
So how did ANTM decide who had what it takes to vogue on the catwalk in front of Tyra? The answer to that question depends on which season we're talking about. The show, which wrapped up its 24th and final season in 2019 with no word about a renewal (via CheatSheet), has changed its rules multiple times over its 15-year history.
Requirements to be on America's Next Top Model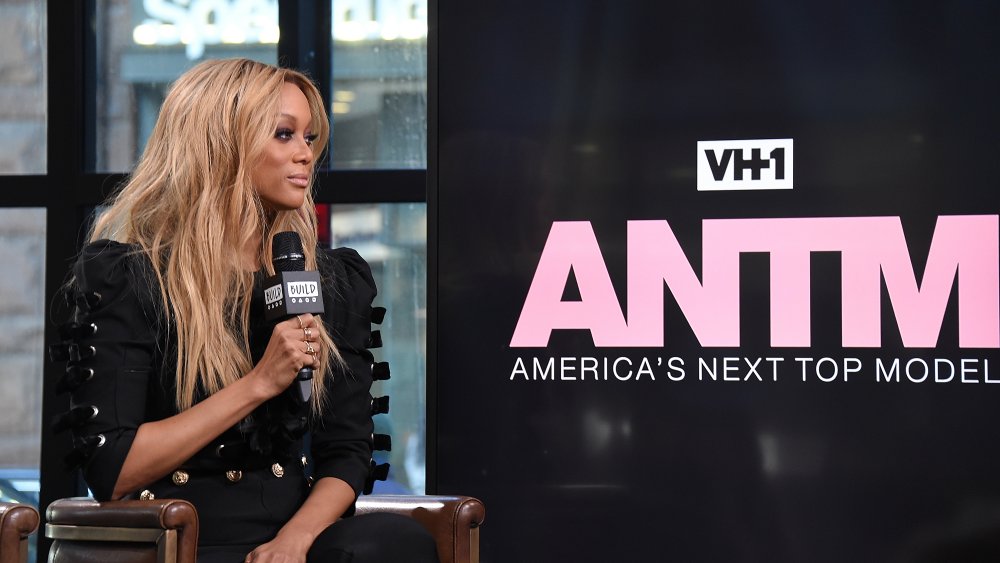 Michael Loccisano/Getty Images
Originally, when ANTM first aired in 2003, you had to be a young, tall, and slim woman at least 5 feet 6 inches tall, to be on the show — but the rules changed as the seasons progressed. Cycle 10 in 2008 had its first plus-size winner, Whitney Thompson (per EW). In Cycle 13, the show had a brief fling with petite models, and in Cycle 20, men competed on the show (via Young Hollywood). 
Until the final season, you had to be under age 27 to be considered. "There have been 23 cycles of America's Next Top Model, and every single cycle we say you have to be 27 years old or younger," Banks said (per Deadline). "You know what I hear all the time? 'Tyra, come on! Why have an age limit?' So, you know what? I'm taking that age limit off." Other requirements, according to official eligibility requirements obtained from Cycle 21, include being in excellent physical and mental health and not running for public office.
Once you made the cut, being on ANTM was often a life-changing experience. Cycle 20's Renee Bhagwandeen told PopSugar: "I met amazing people, many of whom are still great friends. The experience is one I'll cherish forever. Being on the show helped me finally be comfortable with myself."