Here's How Often You Should Really Get A Facial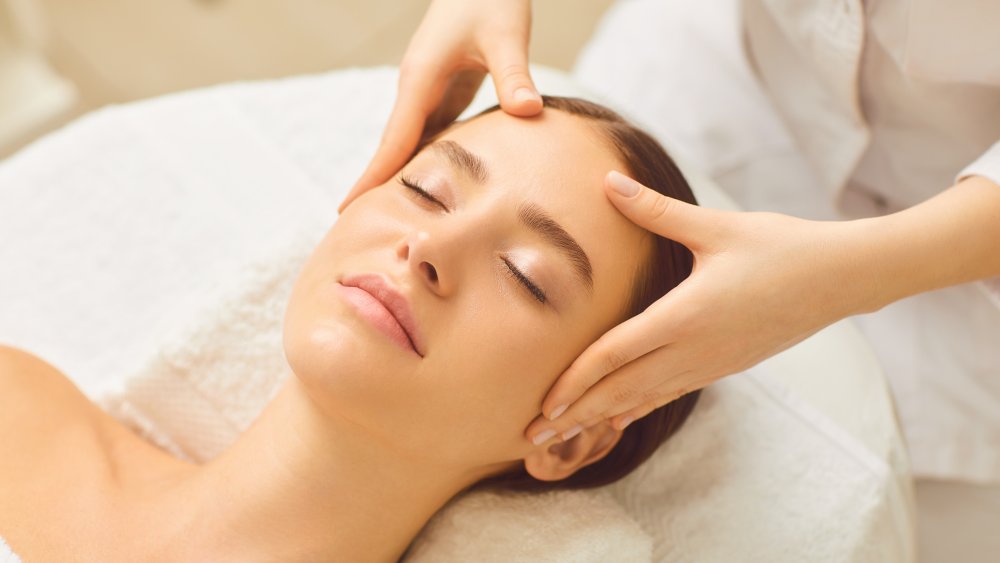 Shutterstock
If you enjoy treating yourself (and who doesn't?), you'll know there's nothing better than being pampered with a facial. Whether you're getting one for a little self-care or trying to tackle the acne on your chin, the fresh feeling you have post-facial can't be beaten. And if we could experience that same feeling every single day, we'd certainly all be onboard. However, facials also have a downside; they can be a bit rough on your skin, leaving red splotches and marks that take some time to disappear — something no one wants to see when they look in the mirror. So, just how often should you schedule a facial to get the maximum benefit for your skin?
"I always recommend [that] clients have facials once a month, [because] nothing you do at home can replace professional attention," aesthetician Joanna Vargas told Allure. "Also, your skin is doing different things depending on the season and depending on your lifestyle, [so] having a monthly check-in with a professional ensures you are getting the best treatment." On the other hand, celebrity facialist Michaella Bolder, told Pop Sugar, that it all comes down to your skincare goals. If you're specifically trying to treat acne, you may need to schedule a weekly facial for several weeks. She adds that, if you're simply trying to  maintain your skin, having one every few months might do the trick. 
Aim for a facial every other month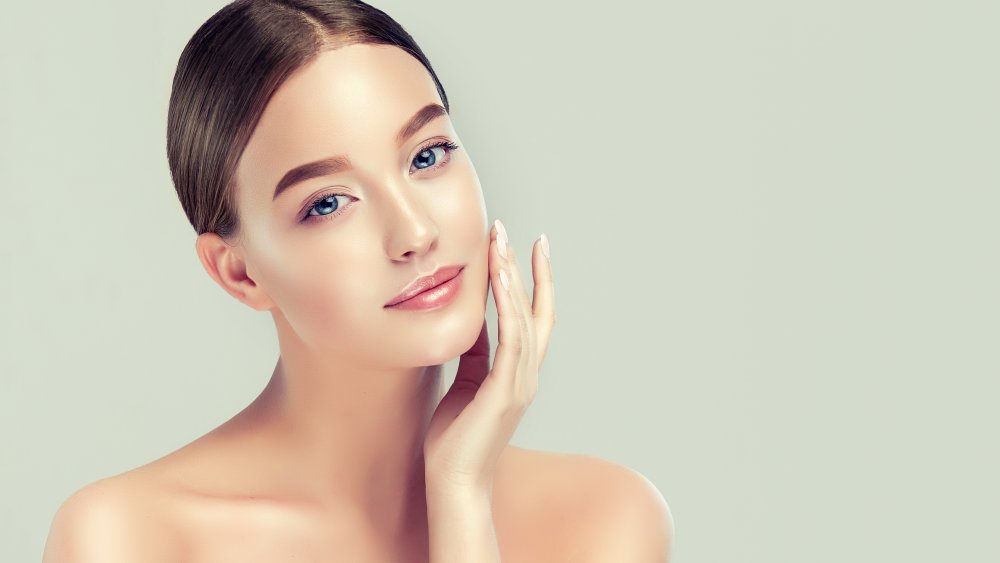 Shutterstock
Celebrity esthetician Renee Rouleau concurs with Bolder. She explained to PureWow, "The whole idea of getting monthly facials was established way back in the day when exfoliating at home wasn't really an option. Today, there are many at-home solutions like sonic cleansing brushes, facial scrubs, products with exfoliating acids or enzymes, and, of course, retinol, which isn't technically an exfoliant, but does increase cell turnover." In other words, skincare is way more advanced than it used to be, and if you're investing in skin care products listed by Rouleau, it's unlikely you need a facial every month. Instead, Rouleau believes recommends a facial every two months.
Ultimately, it's best to speak to your facialist to determine the frequency of facials that's right for you. Talk through your exact skincare routine and feel free to even take in your product if you're unsure what ingredients you're actually putting on your face.