The Surprising Reason Walmart Is Asking Customers Not To Pay With Cash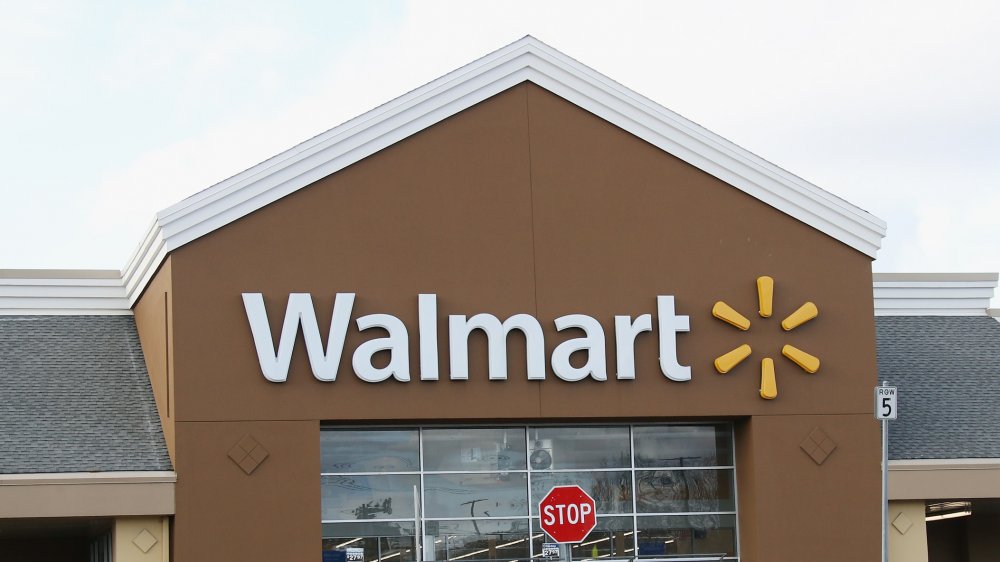 Bruce Bennett/Getty Images
Shopping has changed a lot since the start of the pandemic. Crowded aisles filled with people have now been replaced by shoppers wearing face masks and practicing social distancing. Walmart has worked hard to keep people safe during the pandemic by temporarily shortening their hours to allow more time for cleaning and restocking shelves as well as instating a senior shopping hour.
Those aren't the only ways shopping at Walmart has changed, though. Now, the store is asking people not to pay for things in cash — but not for the reason you might think. While it would be reasonable to assume that the store is trying to encourage contactless methods of payment, the reason they're asking shoppers to pay with a credit or a debit card is because they're being affected by the nationwide coin shortage.
"What's happened is, with the partial closure of the economy, the flow of coins through the economy has... kind of stopped," said Federal Reserve Chairman Jerome Powell in June (via CNBC). "The places where you'd go to give your coins and get credit... those have not been working."
Walmart will still be accepting cash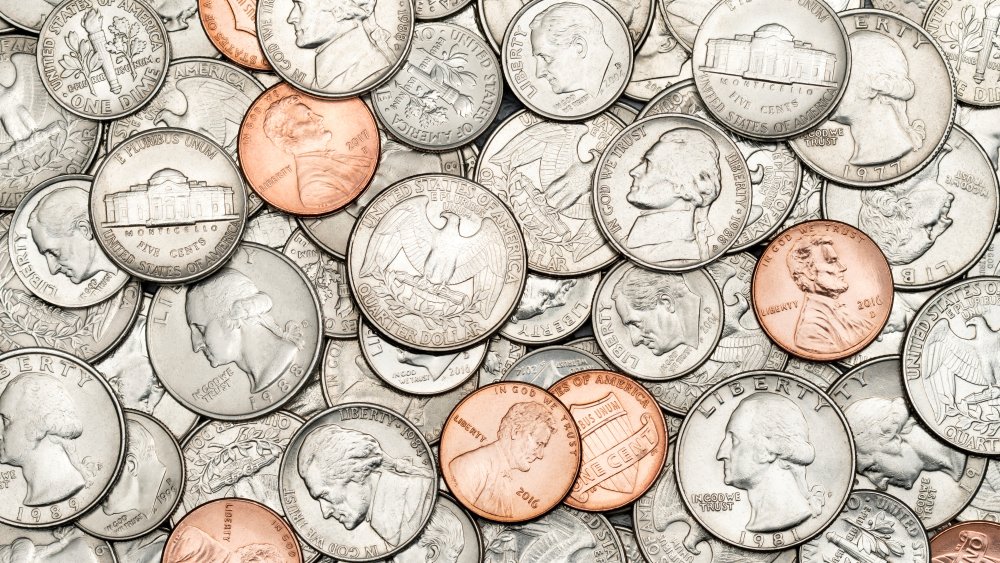 Shutterstock
As the coin shortage is nationwide, Walmart doesn't know how long this policy will be in place. "Like most retailers, we're experiencing the effects of the nation-wide coin shortage," Avani Dudhia, a spokesperson for Walmart, said in a statement (via KXTV). "We're asking customers to pay with card or use correct change when possible if they need to pay with cash."
While Walmart still accepts cash, some self-checkout registers are now only accepting cards. Some stores are also converting registers to card-only, which means your wait in line may be longer if you plan to pay in cash at Walmart.
Walmart isn't the only major chain being affected by the coin shortage. Kroger recently announced they will no longer be giving out coin change to their customers. Instead, the money will be added to customers' loyalty cards and automatically applied to their next purchase (via WXIX).