How Lisa Rinna's Daughter Really Feels About Being On RHOBH
Being a Real Housewife means that your life will be scrutinized by the public. While being in the public eye can be difficult, the stars of the show are aware of what they are signing up for when they decide to become reality stars. That isn't necessarily true for their kids, though, whose lives often end up featured on TV.
One Housewife's daughter is speaking up about how she feels about being on television, and she isn't too happy about it. Lisa Rinna's daughter, Amelia Gray Hamlin, has been accused of faking an eating disorder so that she could get more air time on The Real Housewives of Beverly Hills.
Hamlin recently responded to the accusation on her Instagram Story (via People). "I usually don't post these," she wrote. "But this really got to me. Lying about a mental illness is disgusting. Something I hope nobody would ever do."
Lisa Rinna's daughter said that she is 'forced' to be on the show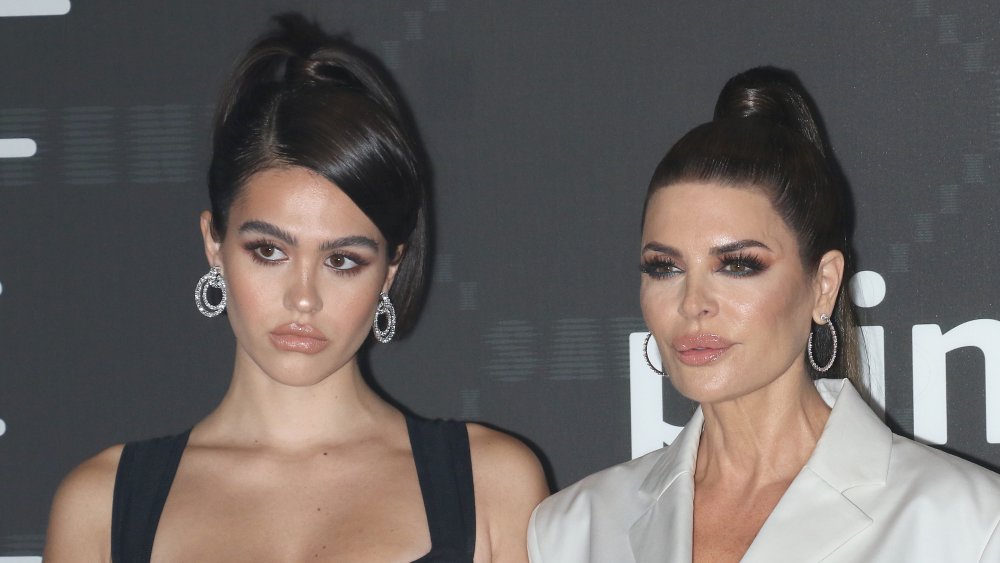 Jim Spellman/Getty Images
Far from wanting more time on television, the 19-year-old said that she doesn't want to be on RHOBH at all. She's only on the show because of her mother, who is a full-time cast member. "I seriously can't believe I'm being accused of lying about anorexia to get more 'air time' sorry but I'm forced to be on [RHOBH] by my mom," she said. "Ask anyone it's the last thing I want to do. I couldn't care less about air time. So f*** you."
Hamlin first opened up about her eating disorder in 2018, when she was 16. She revealed in an Instagram post that she was in recovery from anorexia, and that she hopes to let others battling eating disorders know that they aren't alone. "I went through this journey not for attention, not for people to pity me, but to help," she said. "I am on this earth to help people, and I know that. One in 200 women in the US suffer from anorexia. And I want to help."