The One Demand The Good Bones Stars Have For Producers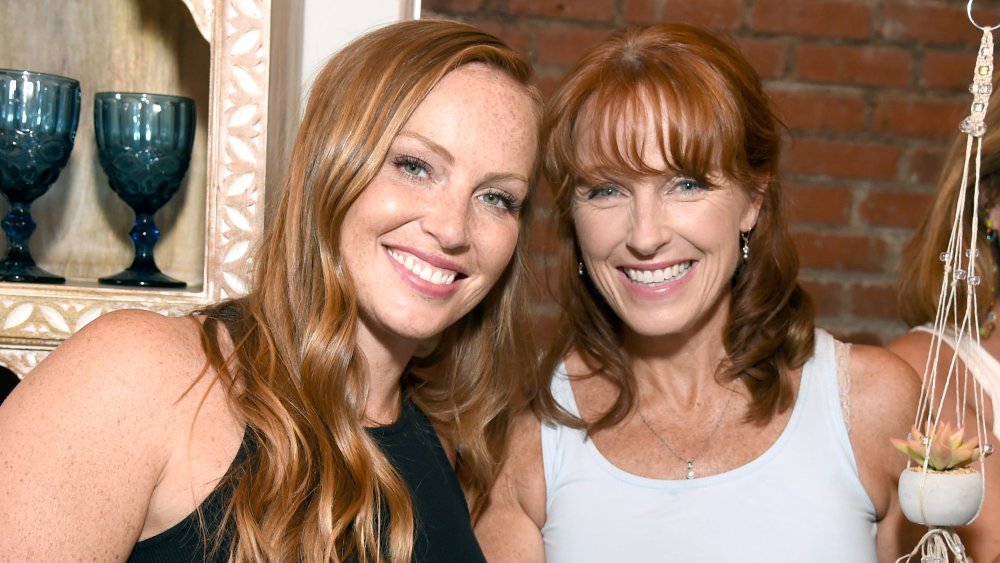 Michael Kovac/Getty Images
Fans of HGTV's hit home renovation show Good Bones know it's the kind of wholesome, life-affirming content that never goes out of style. Its unique stars, mother-daughter duo Mina Starsiak and Karen Laine, who also own their own company, Two Chicks and a Hammer, make the show almost too easy to binge-watch — sucking viewers in with their sunny outlook and insatiable desire to make their hometown, Indianapolis, as special a place to live as they believe it is.
Good Bones doesn't thrive on over-the-top drama; it's about doing a job well, putting as much effort in as possible, and then proudly stepping back to let a deserving family or homeowner appreciate their new abode in all its glory. Given they're already business-owners in their own right, it's unsurprising to learn Starsiak and Laine put their foot down when it came to one particular aspect of their show. 
There is no manufactured drama on Good Bones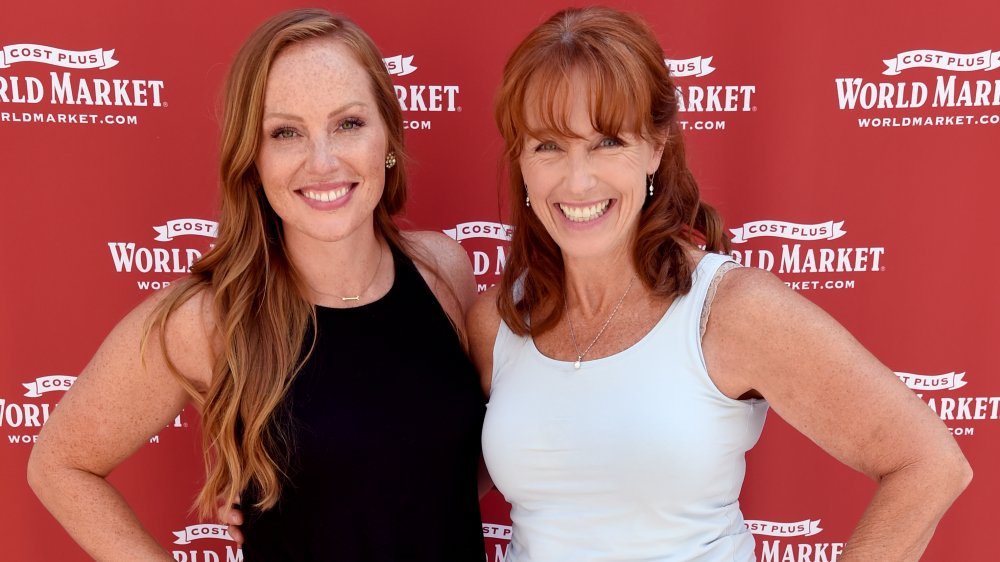 Michael Kovac/Getty Images
In an interview with People, Starsiak recalled saying to producers: "We really don't want to be that kind of show where you guys try to create fake drama." In fact, when the dynamic duo were initially approached about heading up their own reality show, they had just one demand: absolutely no made-for-TV messiness (via House Beautiful).
At the time, Starsiak reassured producers: "I promise there's enough. There's always enough. Things just happen. We will never have to fake anything." And she was right. In particular, one visit to a property Starsiak and Laine were doing up resulted in a couple of TV-ready mishaps: First, 10 days out from closing, a delivery of interior doors came in with not one correct door included; then, a painter fell off the roof, hurting his ankle and needing an ambulance.
Laine told House Beautiful that fans concerned over the show's authenticity can rest easy. "There are things that happen that you will swear are manufactured and I promise they're not," she said. Regardless of what anyone believes, the Two Chicks founders have proven their point, from finding the most disgusting thing imaginable in potential fixer-uppers to keeping their incomparable and fiercely female dynamic front and center.