The Secret House Hunters Doesn't Want You To Know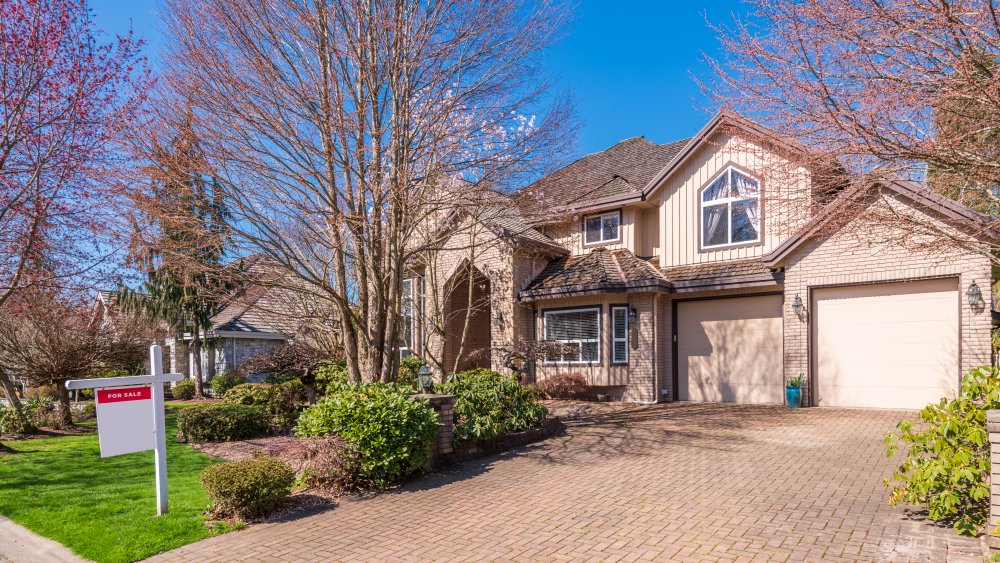 Shutterstock
Watching House Hunters on HGTV is massively addicting. There's something about the formula that just works: a new and interesting couple, beautiful homes, and the opportunity see other parts of the country ⁠— all without leaving your couch. But there are a few things about the show that might surprise you.
House Hunters doesn't accurately depict the home-hunting process. Elizabeth Newcamp, who appeared on both House Hunters and House Hunters International, explained that she had already lived in one of the homes for a year before they filmed the episode. "[The show] hired a moving company to essentially move us out of our own house," Newcamp admitted in a piece she wrote for Slate. "We woke up early one morning and watched all our belongings from any room that would be filmed for the show get loaded into a moving truck. The truck was then driven around for a few hours while we shot the segments in which we toured the house." She even had a hard time remembering not to open closets already filled with her belongings while they filmed. 
HGTV did issue a response to the bombshell via The New York Post: "House Hunters' is about the journey to find a perfect home. The people you see in the series are real people who have searched for, negotiated and paid for a home with their own money. They move in and make it their own. We simply shorten a very lengthy process for television."
More secrets House Hunters is hiding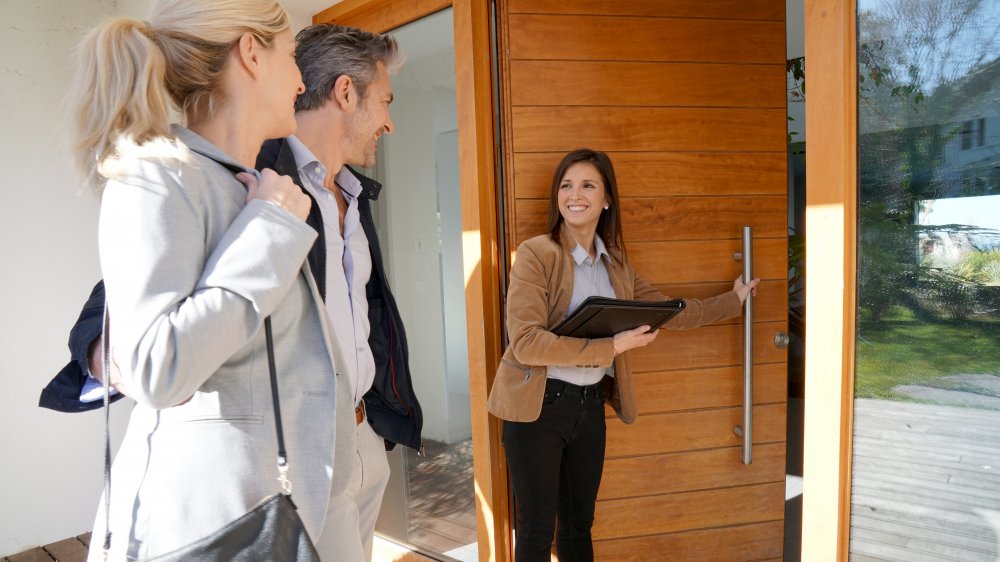 Shutterstock
Newcamp also divulged that the bickering between couples you love to watch on the show is not always real. "At each house you film the 'throw your partner under the bus' interview," she said. "This is where you act like your partner is crazypants. Again, a good sense of humor is key here. Everything I said in my interviews was based on a grain of truth, but in a real house hunting situation I would never phrase it that way." 
So how much do you actually get paid to publicly put yourself out there for the masses? Not nearly as much as you might think. Insider reported that Kim Christenson, who appeared on the show in 2015, was paid just $500 ⁠— despite filming for over 30 hours. Newcamp also confirmed this, saying she and her husband were given $500 to be on the hit show. So if you're expecting to make big bucks by being on an episode that's not going to happen. However, House Hunters International will pay you more for your time ⁠— Newcamp said they received $1,500 for their appearance on the show.
Now that we've looked behind the curtain, some of the magic of House Hunters may be gone — but it's still an undeniably fun escape for real-estate lovers everywhere.