Is Taylor Swift's Last Great American Dynasty Secretly About Herself?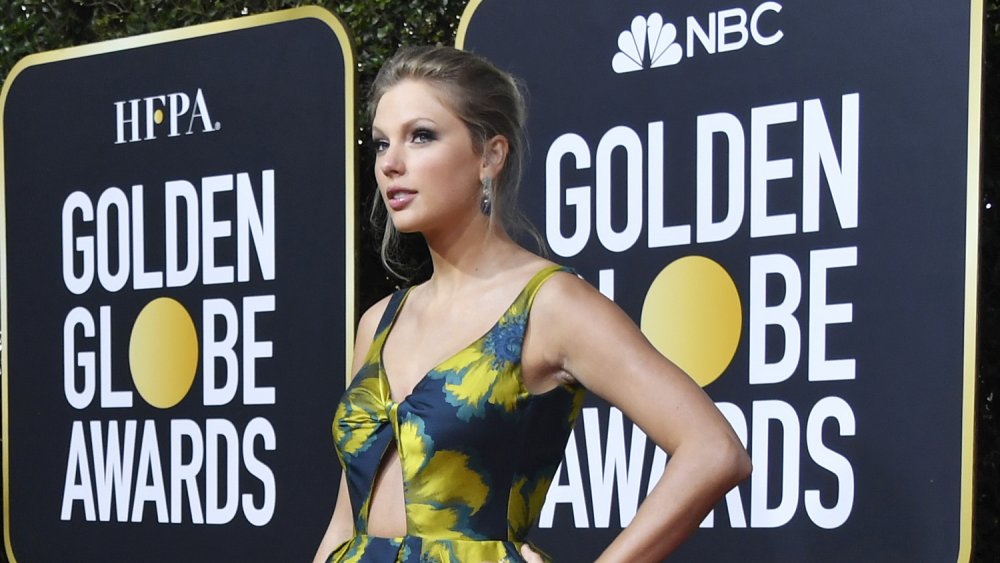 Frazer Harrison/Getty Images
NME calls Taylor Swift's "Last Great American Dynasty" "... a contender for the best Taylor Swift song ever written," with good reason. It's soft and sultry. It's nostalgic and time-bending. It's a tragic and bitter love story about a rebel woman whose husband dies of a heart attack. And it's a feminist anthem doing homage to suffragettes in flapper dresses. It's all of those things at once. 
The ballad is just under four minutes long. It manages in that span to transport us back to the world of 1920s flappers, women tearing up the yellow-wallpapered living rooms where they were kept as housewives and mothers. For that, they were called mad (via Norwegian Business School). 
Some in the Reddit-verse suspect the song may be about the Kennedys. Others suspect the Gatsby-esque story she weaves is about F. Scott and Zelda Fitzgerlad (via Reddit). There may be some truth to the latter theory. F. Scott and Zelda Fitzgerald were the epitome of 1920s partying. F. Scott died of a heart attack. Zelda, who the press painted as a wild child, would die later, tragically, in a fire in a psychiatric facility in North Carolina (via The Washington Post and NPR). 
But even if the "Last Great American Dynasty" is partially about the Fitzgeralds, it's mostly a direct telling of the life story of Rebekah West Harkness, a 1920s heiress who once lived in the Rhode Island mansion that Swift owns today (via The Washington Post).  
Who is Rebekah Harkness, the woman who used to live in Taylor Swift's house?
You're looking at the "Holiday House" that Taylor Swift refers to in "The Last Great American Dynasty." Swift bought the coastal mansion for $17 million in 2013, long after its former inhabitant, Rebekah Harkness, had passed away (via The New York Times). 
Most of the references that Swift makes in "The Last Great American Dynasty" are directly out of Harkness's autobiography. Like the woman in Swift's song, Harkness was from St. Louis. She was a divorcee when she married oil baron William Hale Harkness (aka Bill), who died of a heart attack. Incidentally, as Harkness herself told it, she married her first husband, Dickson Pierce, because she "had nothing else to do."
As for the other references in Swift's song, including the "loud parties," the blowing "money on boys and ballet" and the "losing on card game bets with Dali"? Harkness, the founder of the Harkness Ballet, threw parties where swimming pools were filled with champagne complete with celebrity guests such as Howard Hughes and world-renowned yoga guru, B.K.S. Lyengar (via The Day). As for Salvador Dali? He, too, is rumored to have visited Rebekah Harkness. 
The surprising parallels between Rebekah Harkness and Taylor Swift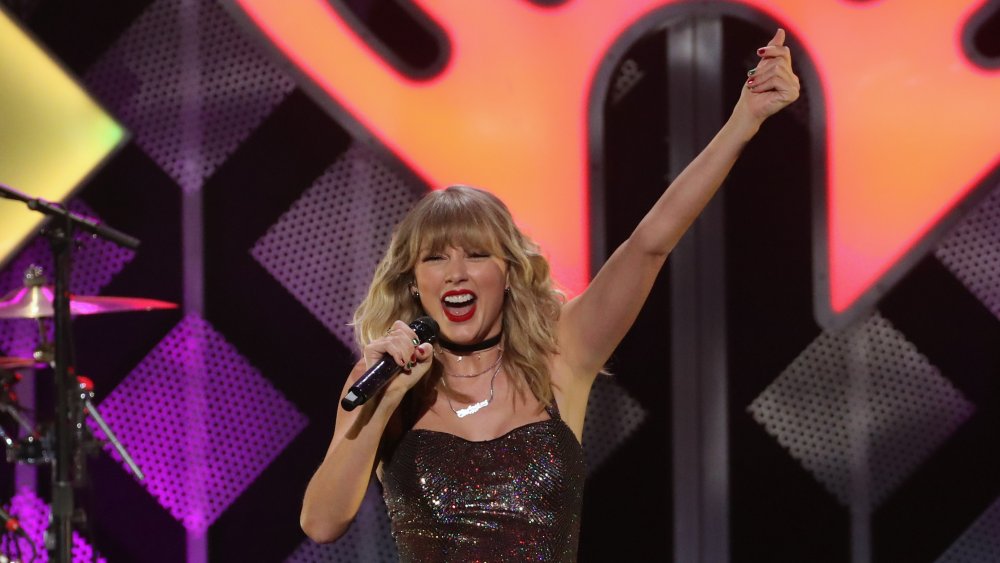 Manny Carabel/Getty Images
"The Last Great American Dynasty" is definitely about Harkness. But is it also about Taylor Swift herself?
As some fans were quick to point out, the song's references to gossip and negative media coverage — "the most shameless woman this town has ever seen" —  could be direct references to Taylor Swift's own, well-documented good-girl, bad-girl, I-don't-care-what-the-media-thinks-about-me journey (via New Statesman). Then there are the parallels to the wild parties that Swift herself has thrown in the "Holiday House." Swift's Fourth of July parties, filled with "big name" guests, have been a media sensation since 2013 (via Cosmopolitan). 
Finally, as a columnist for The New Yorker, Rachel Syme, documented on Twitter, Swift's references Rebekah Harkness's group of friends, aka her "B**** Pack." But Harkness's "B**** Pack" was actually known in the press as the "B**** Squad." Do we really need to remind you that Swift, herself, has become infamous for her own "Squad," filled with celebrities like Selena Gomez, Gigi Hadid, Cara Delevingne, Lena Dunham and Emma Stone (via Insider)? 
Then, of course, comes the big reveal. Taylor Swift shifts to the first person at the end of her song: "I had a marvelous time ruining everything," she sings. And we'll remember her for it.