Makeup Trends The Royals Are Forbidden From Wearing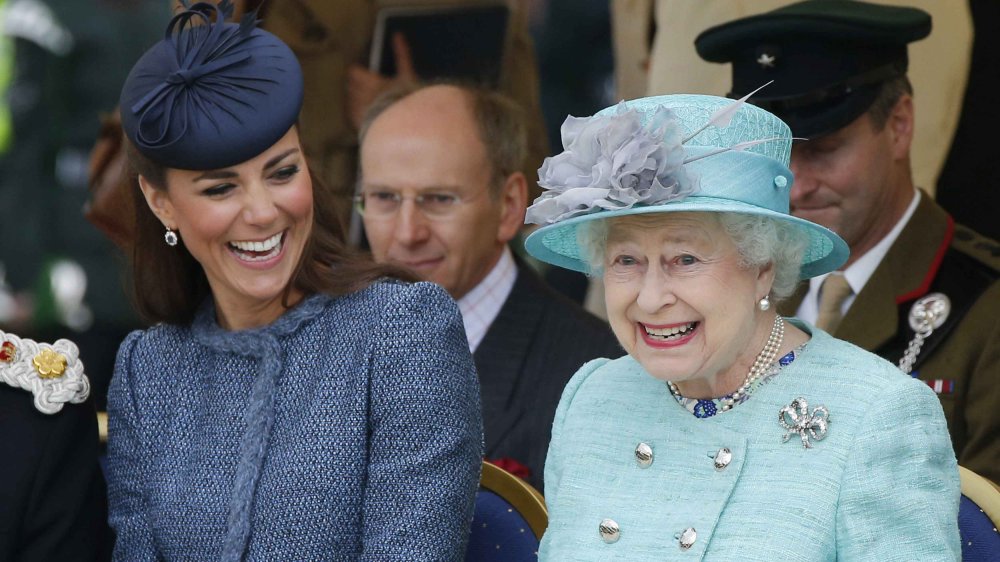 Wpa Pool/Getty Images
So you want to be a royal? Get ready to ditch your favorite eye shadow color!
It's no secret that the royal family adheres to countless rules throughout their lives, but you may be surprised at the makeup trends that are strictly forbidden. After all, when have you seen Duchess Kate with a daring red lip and a bold smoky eye before? The likes of Kate Middleton, Duchess Camilla, and formerly Meghan Markle have all followed royal protocol when it comes to their looks — simple, elegant and timeless.
From keeping your colors muted to ensuring your makeup is never smudged, the list of rules to follow revolves around looking put-together and professional in public. Never a family to show too much vulnerability, the royals' penchant for classic, simple makeup proves their commitment to their unofficial motto, "Duty first, self-expression second."
Since the Queen reigns supreme over the royal family's wardrobe and makeup looks, you'll be hard-pressed to see any HRH deviating too far outside the box. Here are the makeup trends that the royals aren't allowed to wear.
Bright makeup colors are a non-starter for royals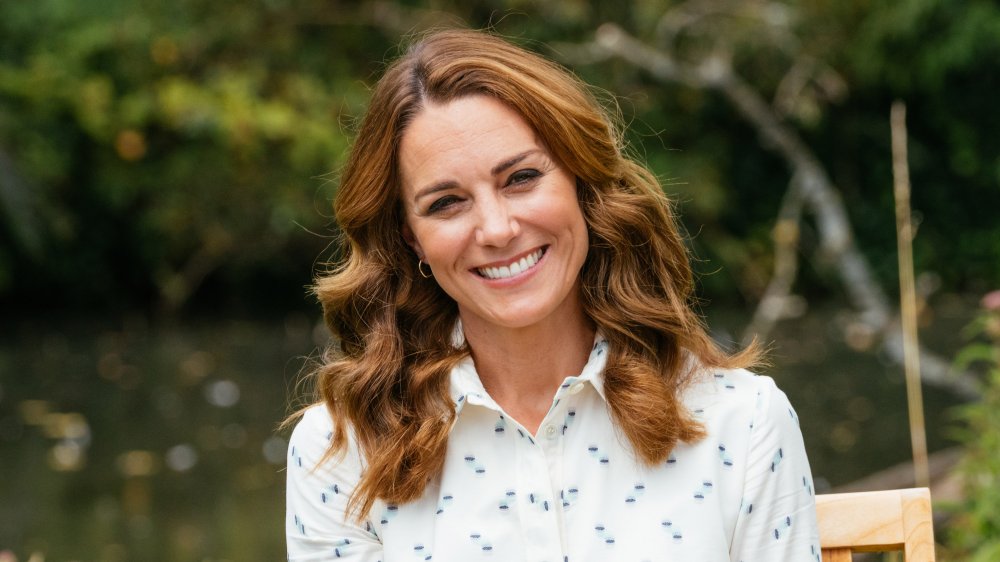 Handout/Getty Images
One of the most important rules to follow when it comes to your royal palette is to avoid bright lipstick. According to Harper's Bazaar, the royal protocol doesn't vary beyond nude or pink hues for everyday events. Aligning with their liking for soft colors, the lipstick rule makes sure that their looks are understated and timeless.
With deeply colored lipstick forbidden, it makes sense that you'll never see a member of the royal family donning bright nail polish either. Since the Queen is known for her "distaste" of long nails with bright colors, the royals are required to keep their nails looking clean with muted hues that match the rest of their stately attire. Kate Middleton shares the Queen's love of Essie's nail polish color, Ballet Slipper (via Glamour). Rumor has it that Meghan Markle even chose it for her wedding day to be on the safe side.
As the Queen dictates what's allowed within her family's beauty routine, it's clear that, when out in public, having clean, subtle makeup is the only acceptable way to go.
No contouring, no smudging and no touch-ups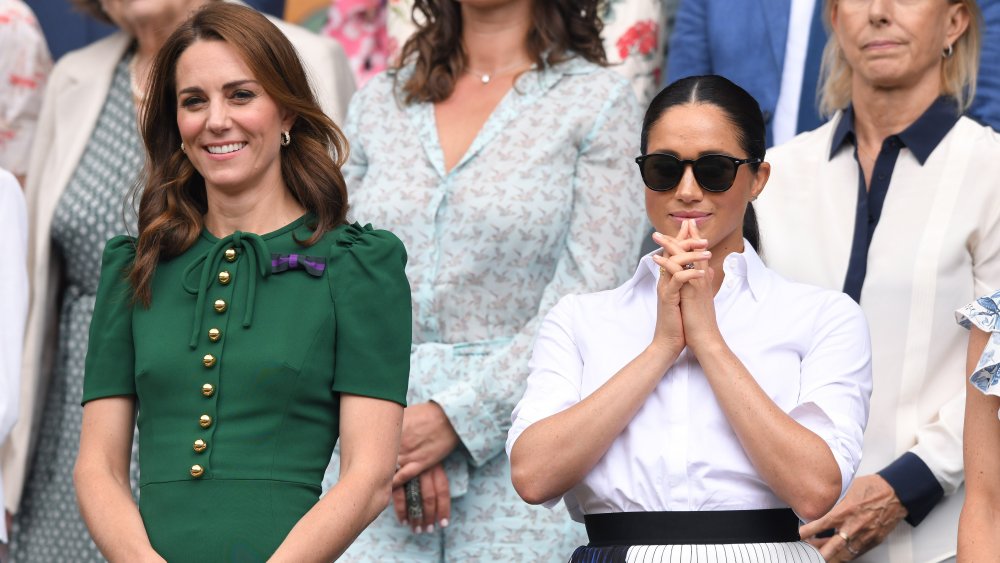 Karwai Tang/Getty Images
When you're representing the Crown, you need to look the part. As such, royals must look put together and fresh-faced — even after keeping an arduous public appearance schedule.
As such, heavy contouring is a no-go for the royal family. If they need some color, they use blush — but don't expect to see any Kardashian-esque contouring on the face of royalty. Wearing only simple makeup is one of the requirements the family must follow; duchesses are also never allowed to have smeared or running eye makeup. (via Harper's Bazaar). 
Making matters more difficult, royals can never be seen touching up their makeup in public (via BrightSide). Pulling out a compact mirror and reapplying your lipstick is considered to be a major faux-pas among the royal family. Kate, Camilla, Eugenie, and other members of the royal family have to ensure their makeup stays put while never freshening up in public. Tough crowd!