Inside Fantasia Barrino's Sad Life Story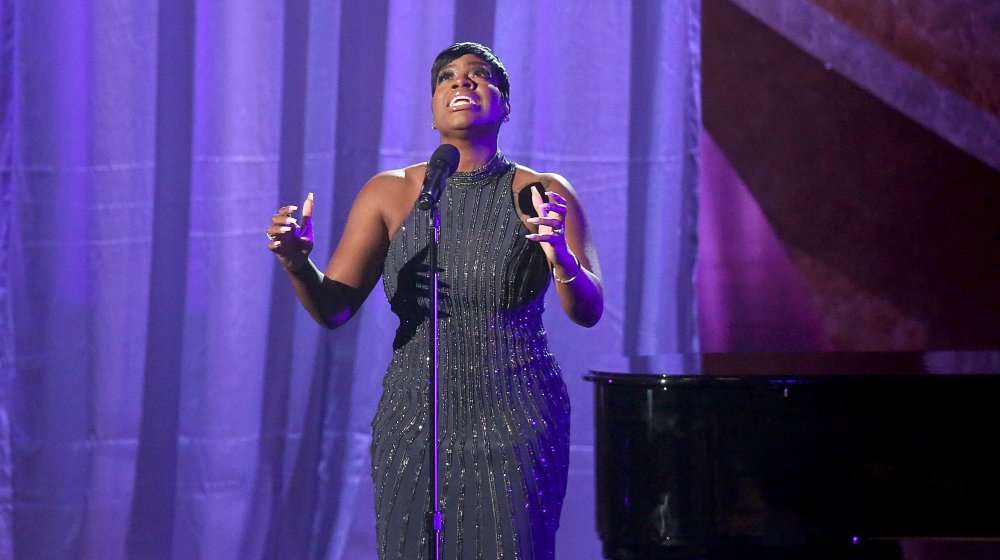 Maury Phillips/Getty Images
Despite the glitz and glamour, life hasn't always been easy for Fantasia Barrino. Rising to stardom as the winner of American Idol Season 3, she's faced trials throughout her journey, including heartbreak and despair (via CNN). Barrino even remarked in the spring of 2019: "I've been through a lot and I've learned a lot. I believe that that was necessary and on purpose for me to be able to be the woman I am today and run a business."
Those trials include cruel criticisms of herself and her lifestyle, as she hit the public eye barely out of her teens in 2004. People attacked her for her single parenting, her choices in men and relationships, her financial acumen (or lack thereof), and even her weight (via Chicago Tribune). She was also ridiculed for her difficulty with reading, describing herself as "functionally illiterate", an issue which she has been open about in recent years (via Today). 
With the tabloids invading her privacy, and the negative feedback piling up, the talented singer became so affected that she attempted suicide in 2010 through an overdose of aspirin (via ABC News). Shortly after her physical recovery, she said, "I was tired of people doing me wrong, constantly, over and over again, dealing with my family, my father, dealing with men and their [expletive]. I was tired. My head was hurting me. I was over it."
Fantasia Barrino fights for herself and her family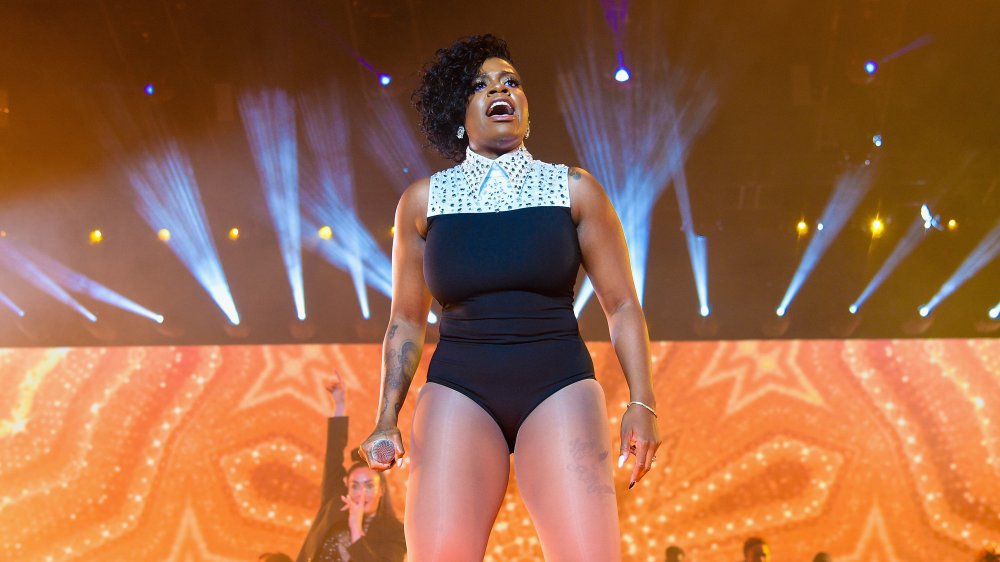 Erika Goldring/Getty Images
But while she got knocked back, Barrino was yet done rising. In December 2011, she shared the happy news that she had welcomed young son, Dallas Xavier, to the world (via CNN). Dallas would join the family that had begun with teen mom and daughter, Zion. It has always been clear that family is her priority. In a 2019 post for her daughter's 18th birthday, she wrote via Instagram: "August 8-8-01 was a Perfect Day [celebration emojis] Now I want you to Go be Great for Mama and know I'll move Many Mountains For You Baby Girl it's a Real Ones Birthday Help me celebrate the one who changed my Life."
Barrino also has found happiness in her romantic life. She and her husband, Kendall Taylor, recently celebrated their six-year wedding anniversary. In July 2020, she wrote on Instagram: "6 years King WOW!! We made it!! It doesn't seem like it has been that long but it has. The time with you is going way to fast but Im guessing that's what really happens when your Crazy In Love. You lose track of Time ... "