Proof Susan Boyle's Fortune Has Gone To A Good Cause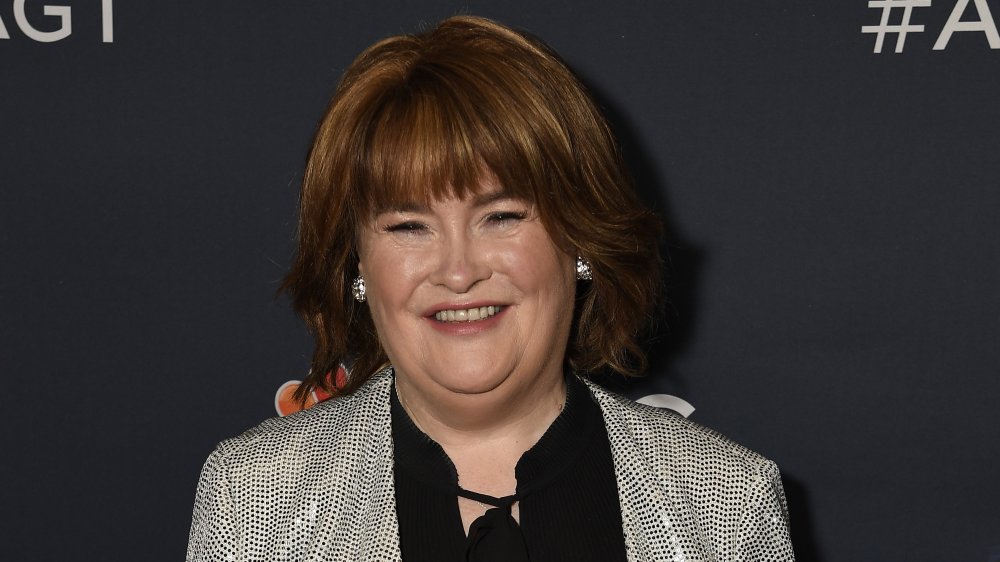 Frazer Harrison/Getty Images
Susan Boyle is not your typical celebrity, that much has been clear ever since she captured the hearts of a nation as the least likely contestant on Britain's Got Talent all the way back in 2008. In the years since first finding fame, the proud Scot has stayed firmly out of the limelight, refusing to allow herself to become tabloid fodder. Now, as ever, Boyle is just a regular lady who loves to sing. To that end, the West Lothian native still lives in the family home where she grew up. She's frequently spotted running errands around town, too, unbothered by her mega-star status.
The Britain's Got Talent alum is worth a considerable amount these days, and she has been known to indulge in a few treats here and there (a fur coat, for one) but, for the most part, Boyle has chosen to give her eye-watering fortune back rather than wasting it on a life of excess.
Susan Boyle stands up for those who need it most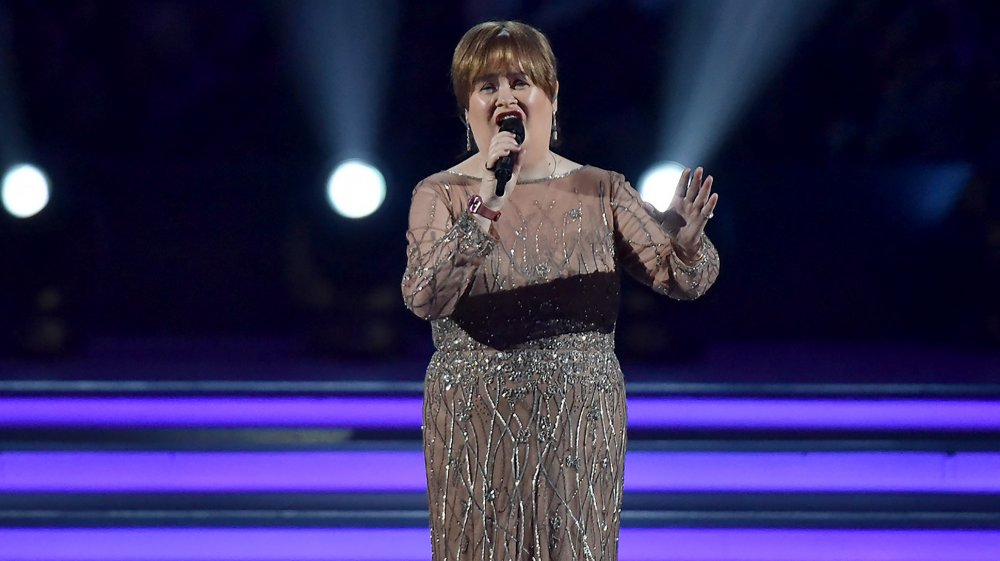 Vatican Pool/Getty Images
After storming the stage during her epic return on America's Got Talent, Boyle was asked whether she felt like a champion, responding, "For those who maybe don't have the confidence to do things, for those who don't have a voice, the ones who people tend to ignore. I feel like I'm a champion for them." (via SheKnows) Indeed, Boyle has dedicated herself to shining a light on the less fortunate, with Look to the Stars advising her main causes include cancer, children, disaster relief, homelessness, and human rights.
Over the years, Boyle has raised money for several notable causes by taking part in high-profile events, including Comic Relief, which raised an incredible £42 million (more than $54 million), per the Daily Mail. She performed at a gala event for the troubled area of Haiti, as reported by Glamour UK.  She also took part, alongside several other artists, in the charity single, "Everybody Hurts," for victims of the Haiti earthquake (via Rolling Stone).
Susan Boyle uses her fame for good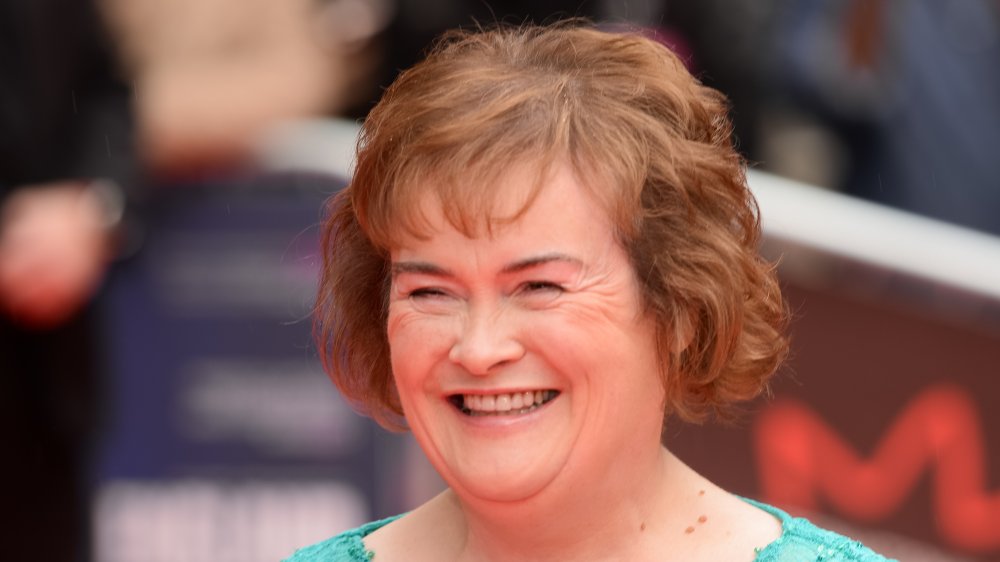 Roberto Ricciuti/Getty Images
The world record holder is all about giving back, whether it's donating one of her iconic dresses to raise money for asthma charity The Laura McPhee Memorial Fund or helping a teenager struggling with cancer pay for treatment. As The Scottish Sun reported, Boyle advised simply, "I wanted to help in any way I could." Elsewhere, Boyle performed at the opening ceremony for the Special Olympics, where she also supported her local team. "I am honored to have been asked to perform," the singer enthused, per Able Magazine.
Boyle is a proud ambassador for charity Save the Children, telling Metro upon the initial announcement, "I love children and I feel like I'm adopting the kids. I feel like a mammy." The singer recorded a duet of "O Come, All Ye Faithful" with the late Elvis Presley in support of the charity, too. She might be a normal, everyday woman but Boyle's charity work is out of this world.