The Dangerous Ingredient In Dollar Tree's Hand Sanitizer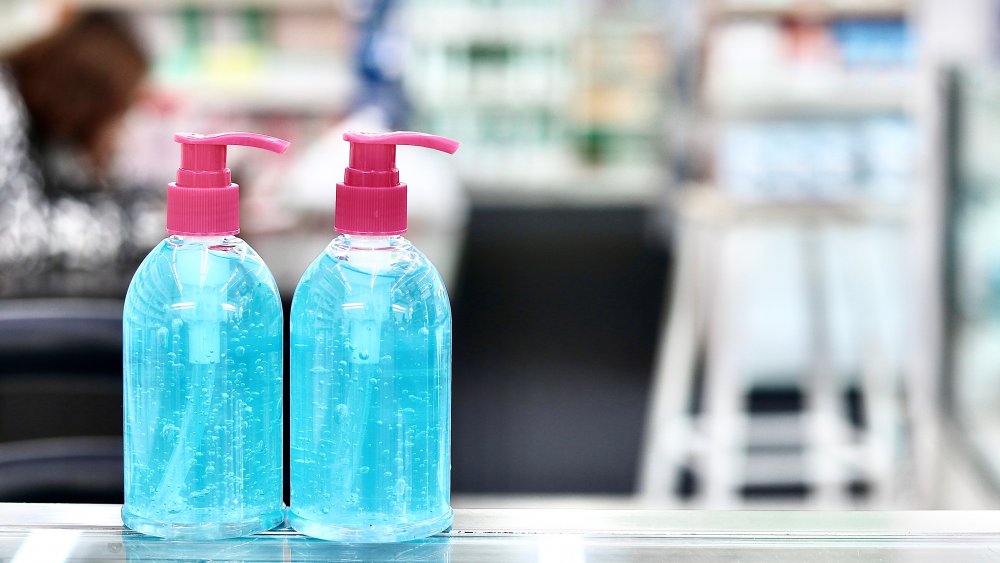 Shutterstock
If you've been to Dollar Tree recently and managed to score yourself a few bottles of hand sanitizer, it could be time to stop using it. According to WHEC, the store's Assured Instant Hand sanitizer appears to be made by a company named 4E Global, which has been named by the FDA as a manufacturer of hand sanitizers made with the potentially toxic methanol (wood alcohol). WHEC says an FDA spokesman told the station: "Dollar Tree's Assured brand, labeled as made by 4E Global in Mexico, is potentially contaminated with methanol and using it could result in methanol poisoning. FDA cannot comment on hand sanitizers made by other manufacturers at this time."
Unfortunately, Dollar Tree is not the only mass retailer that has been caught selling hand sanitizers with the banned substance. Newsweek says Target and Walmart sell potentially tainted hand sanitizers, too. Some of the brands which have been recalled recently include Scent Theory Keep Clean and Keep It Clean, Born Basic, and Lux Eoi hand sanitizers. Target has carried the Born Basic line, while Walmart sold the Scent Theory line.
Methanol in hand sanitizer is toxic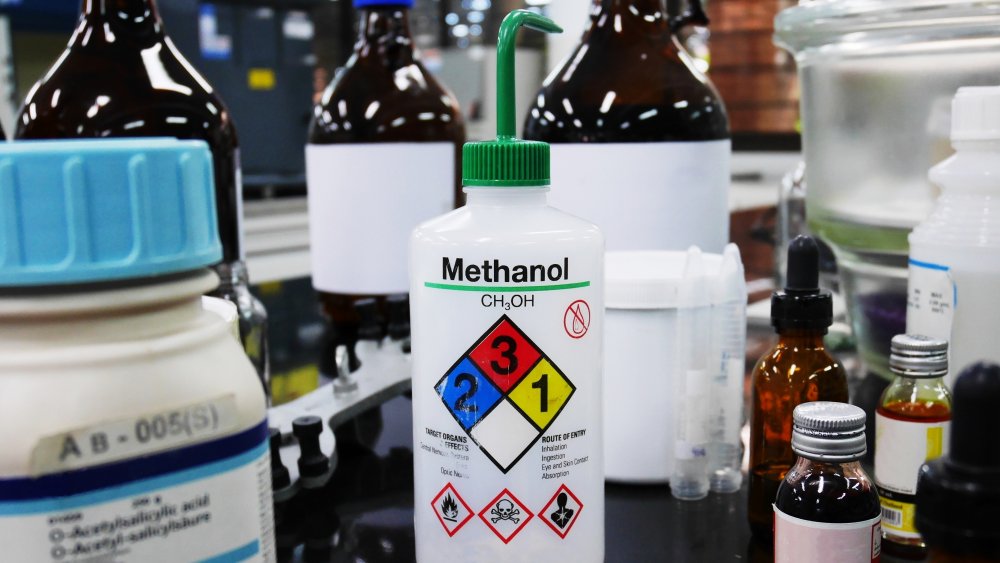 The CDC says methanol is used as a solvent, pesticide, and as a fuel source. Anyone exposed to methanol can experience nausea, vomiting, headaches, and blurred vision. Under extreme circumstances, methanol can cause permanent blindness, seizures, permanent damage to the nervous system, and it can kill. The FDA has also said that it has already seen an increase in potential methanol poisoning cases, "including blindness, cardiac effects, effects on the central nervous system, and hospitalizations and death, primarily reported to poison control centers and state departments of health." (via Physician's Weekly)
The ingredient doesn't appear on the label, but from one to 80 percent of methanol contamination was found during testing (via USA Today). What's more, Livescience quotes the FDA as saying that while you can get methanol poisoning by using the substance on your hands, it is most lethal when ingested — which can happen accidentally or if hand sanitizer is treated as an alcohol substitute.
The FDA first raised the alarm that hand sanitizers with methanol were making their way into the country back in mid-June. The agency has also repeatedly said that methanol should not be used in hand sanitizers because it is toxic — and that it will continue to pursue the matter.