The Truth About Prince Harry And Adele's Relationship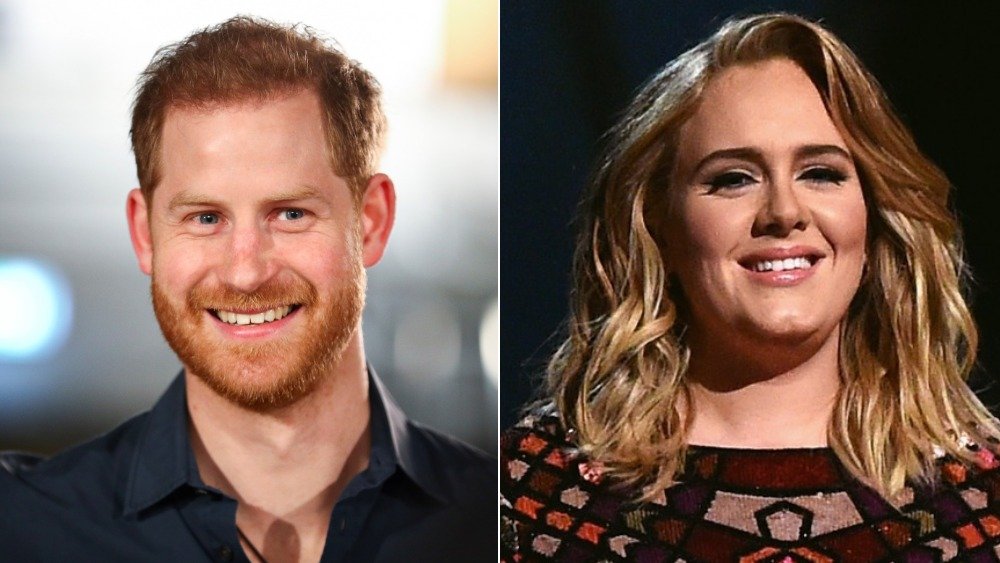 Wpa Pool, Lester Cohen/Getty Images
Once upon a time, a celebrity fell for Prince Harry. While this might sound like the beginning of Meghan Markle's fairy tale romance with the royal, the celeb in question is actually Adele. "I'm after Prince Harry," the singer told Glamour in 2011. "I know I said I wouldn't go out with a ginger, but it's Prince Harry! I'd be a real duchess then. I'd love a night out with him, he seems like a right laugh."
While Adele and Prince Harry never dated, they may have struck up a friendship since the Duke and Duchess of Sussex stepped back from the royal family and left their home in UK for Los Angeles. "Adele's just five minutes from Harry and Meghan and they've swapped notes on the area," a source told the Mirror in May. "Adele loves the neighborhood." The source added that Adele also gave the couple tips on "discreet places to take Archie where they won't be bombarded by fans."
Adele is allegedly a bad influence on Harry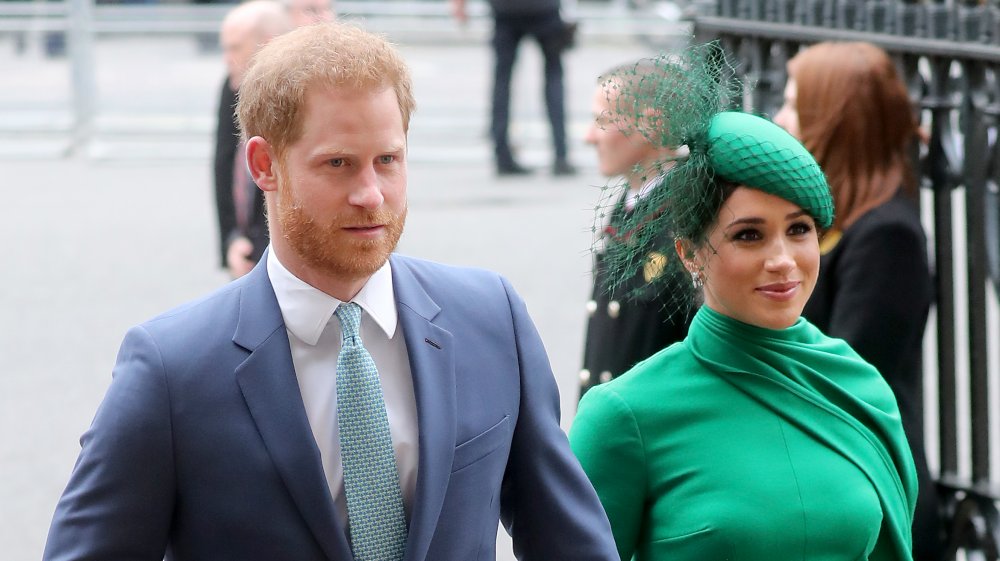 Chris Jackson/Getty Images
The royals and Adele reportedly hit it off right away. "All three of them get on so well," said the source. "Meghan admires how Adele has managed to keep out of the spotlight despite being a huge star. And she is a big fan of her album 21, which she says helped her through her divorce from [her first husband]."
Other sources, however, claim that Meghan isn't too thrilled with her husband hanging out with the singer. "Meghan's worked really hard to turn Harry into a green-juice drinking vegan, and to do that she basically had to take away all his bad influences," one source told Woman's Day (via Celebrity Insider). "Enter Adele who lives five minutes away... and has issued an open invitation for Harry to come over and enjoy her open bar."
While this is excellent gossip for royal watchers, it's important to note that there's nothing suggesting that it's anything more than just that. Harry and Meghan have been keeping a pretty low profile since Megxit so, while it's certainly possible that the couple have struck up a friendship with Adele, we can't know for sure how the rumored friendship is going.