Here's Why You'll Never See A Royal Without Perfect Hair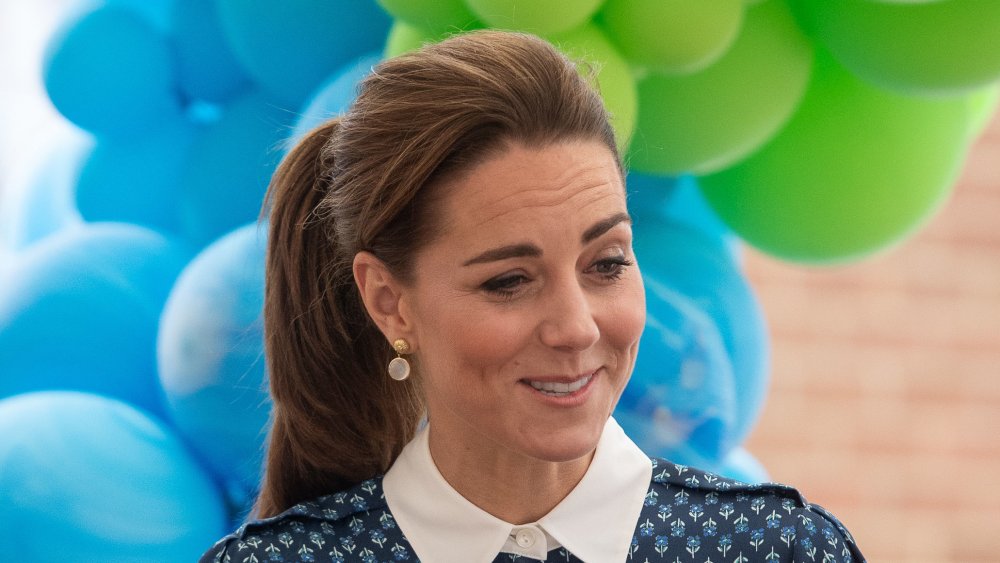 Wpa Pool/Getty Images
If you're a child of the 90s, you'll remember that when Anne Hathaway became royalty in the Princess Diaries, one of the first things to change was her impossibly unruly hair. That's no mistake. 
Just ask royal stylist, Amanda Cook Tyler, who became a media sensation in 2018 for posting a since-deleted Instagram photo of products she used to tame Catherine, Duchess of Cambridge's locks. Why is Kate Middleton's hair always so perfect? Thirteen hair brushes (including rounds and paddles), six combs, two hairdryers, a pointed curling wand, an argon-infused curling tong, and an array of hair sprays and hair creams all go into the Duchess' apparently effortless dos (via Glamour). That's because, as Harper's Bazaar points out, when a royal is in public, she represents the crown. Her hair must be, per Vogue Australia, "effortlessly and naturally beautiful, silky smooth, and neat," just as impeccable as her pale pink nails, simple eye make up, and custom lipstick shades.  
Undoubtedly because royal hairstyles are so perfect, we love to talk about them. But our obsession with royal hair also means that we can hardly blame royals for the effort they make to keep their hair flawless. Nor can we, in good conscience, blame them for the rules they've developed to ensure perfection. 
How to style your hair like a royal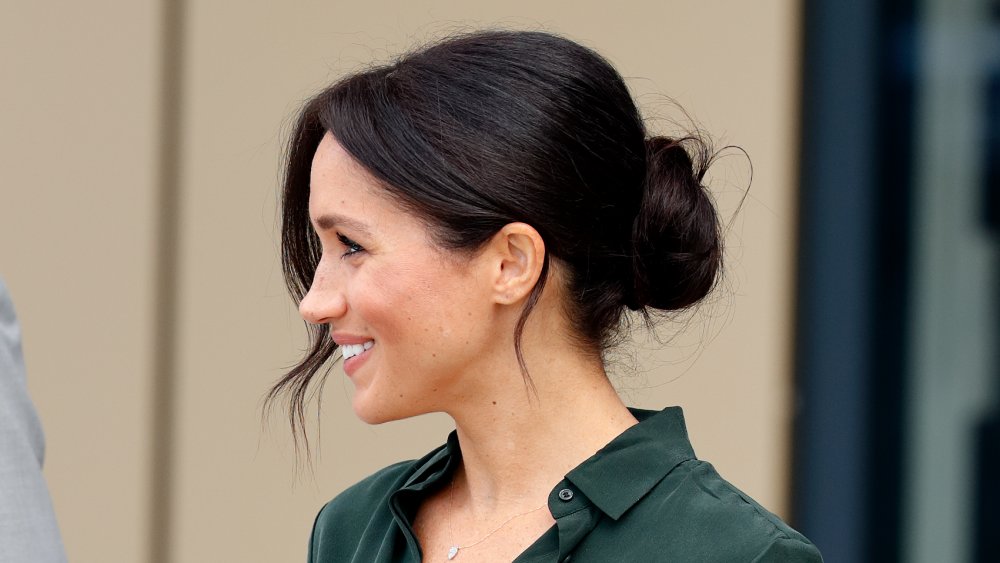 Max Mumby/indigo/Getty Images
The only issue we'll take with Anne Hathaway's hair transformation in the Princess Diaries is her tiara. Royals are forbidden from donning a tiara until they are a bride or married (via Vogue Australia). Don't even get us started on the fact that tiaras should only be worn after 6 pm. Before 6 pm? Hats (via Harper's Bazaar). And that's just the beginning of many royal hairstyle rules that the media has pieced together based on their constant scrutiny. What are the others? 
First, according to Harper's Bazaar, messy buns  —  the look that Meghan Markle was formerly known for  — are out. Carefully coiffed, poised, and blown-out looks? They're all in. Second, hairsprays and hairnets are must-have accessories. Hairnets are vital to keeping your up-dos "up" where they should be. And while hairspray can potentially deaden the shine of jewels if you're wearing a tiara, it's nevertheless a must-have to keep your hair perfectly coiffed (via Town and Country and Good Housekeeping). In fact, Meghan Markle, Duchess of Sussex, suggests spraying hairspray on a boar-bristle toothbrush to tame fly-aways more efficiently. 
Last, but not least, maintaining perfectly poised hair should not keep you from switching things up to keep your looks fresh. Feel free to lighten your hair, part your hair differently, cut your hair, or curl it. Just make sure you do so the royal way, meaning perfectly.