Pink Reveals The 'Only Reason' She And Carey Hart Are Still Together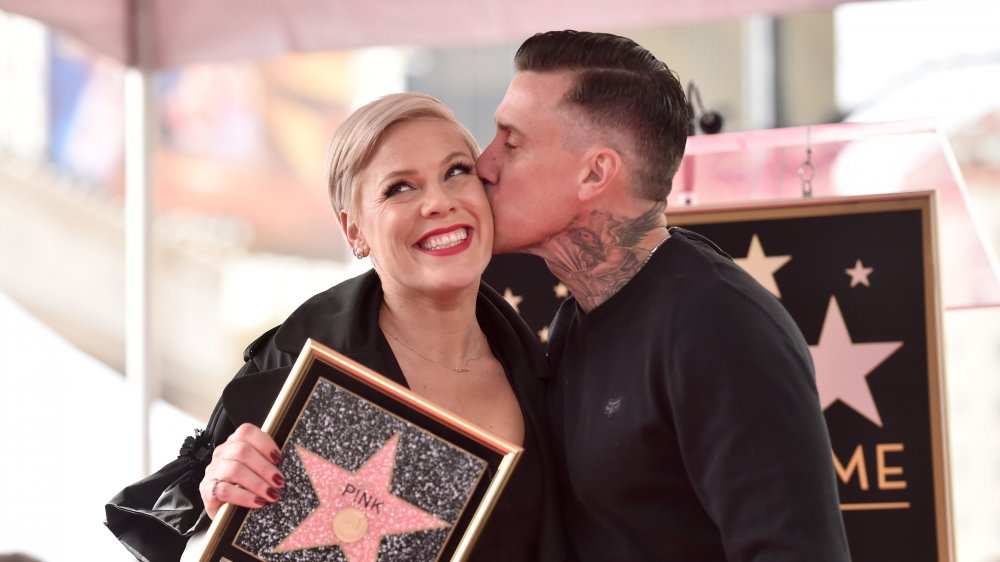 Alberto E. Rodriguez/Getty Images
While the pandemic has highlighted some of the lavish ways celebrities have hunkered down (hello, milk bath Madonna!), it's always refreshing to be reminded that they're also just like us. Pink, who recently posted a sweet birthday message on Instagram to her husband of 14 years, former motocross freestyle athlete Carey Hart, recently opened up about her secret weapon for keeping her marriage humming, according to People.
"Both of us came from broken homes, yet we made the choice to work hard at our relationship," Hart said on Instagram earlier this year. He and Pink share a daughter, 9-year-old Willow Sage, and son, 3-year-old Jameson Moon. Demonstrating the couple's commitment to giving their children a better start than they had, Pink has publicly supported attachment parenting and is also a proponent of gender-neutral parenting (via Newsweek).
Why openly communicating is key for Pink and Carey Hart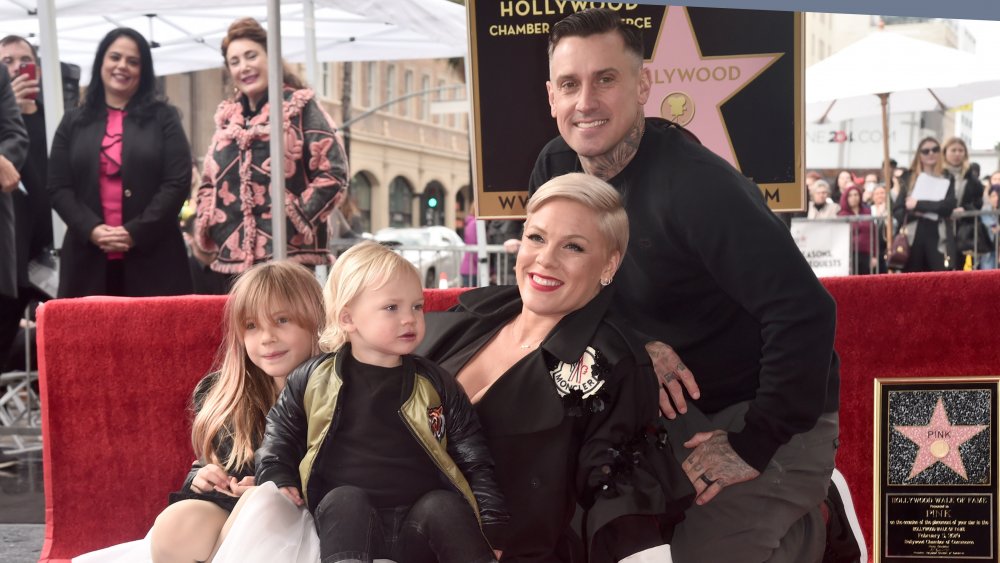 Alberto E. Rodriguez/Getty Images
So what keeps this family of four thriving? The "Give Me One Reason" singer shared on Instagram Live that couples counseling with therapist Vanessa Inn is "the only reason we're still together."
"We just wouldn't because we are not taught as kids how to have relationships, how to get along with people," said the 40-year-old. "I mean, what's happening in our country right now is a perfect example of that. We don't know how to love each other, we don't know how to get along, we don't know how to communicate."
While it has taken years of therapy to get to this point, Pink's Instagram message to Hart upon turning 45 states that he is "so much cooler now." She added, "I am grateful for you every single day almost."
Given that the average rate of divorce for singers and other entertainers tops at over 40 percent, according to analysis by data visualization expert Nathan Yau (via FlowingData), Pink and Hart's openness about what works is both remarkable and welcome in this day and age of Couples Therapy, the addictive reality series on Showtime. "We go to counseling, and it works," Pink told Carson Daly on Today. "The taboo of it is all going away, because more and more people are talking about it. I think talking about it is the most important thing."