Here's What The Critics Really Think About Alanis Morissette's New Album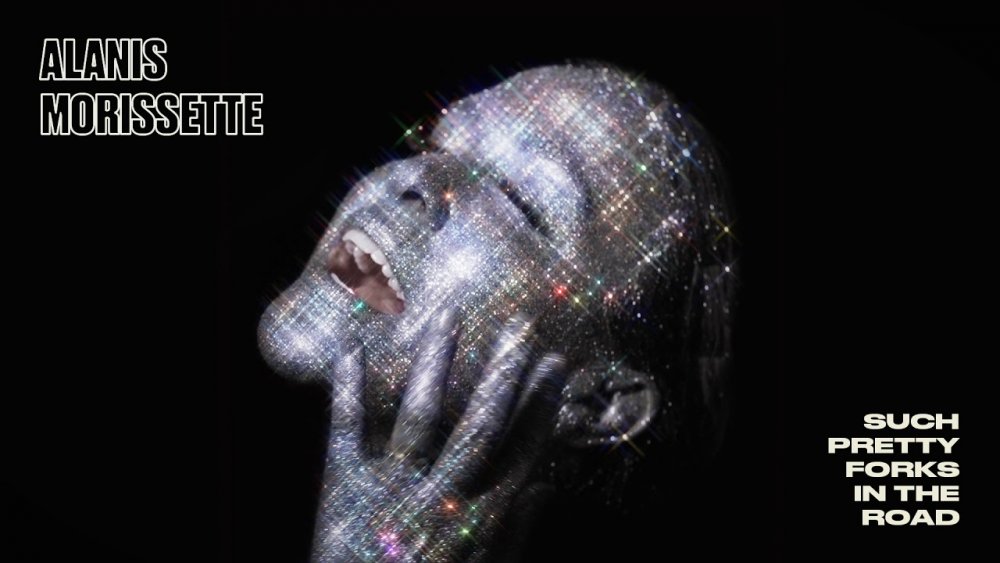 Alanis Morissette
Alanis Morissette became an almost overnight success because of her anger; the breakout song "You Oughta Know," written when the Canadian singer was just 19, famously challenges her betraying ex with the lyrics, "Did you forget about me, Mr. Duplicity? I hate to bug you in the middle of dinner." (Fun fact: Mr. Duplicity was Dave Collier, aka Uncle Joey from "Full House," per Business Insider.) 
Her ninth studio album, Such Pretty Forks in the Road, is full of Morissette's trademark rage, but with the experiences and introspection you might expect from someone decades further into her career. Critics have been pleased by her honesty and her depth. "The piano is back. The voice is back. The angst is back," noted the review in The Associated Press.
Critic Lauren Murphy was impressed by how Morissette's experiences informed her music. "These days, as a 46-year-old mother of three, her anger is both more righteous and more refined," Murphy wrote in The Irish Times, adding that her song "Reckoning" intriguingly "runs the gamut of emotions, from vulnerability ('You got away, while they claim I'm a liar') to vindication ('I hope you enjoy these drawings in your jail')."
Critics are split on the catchiness of Morissette's songs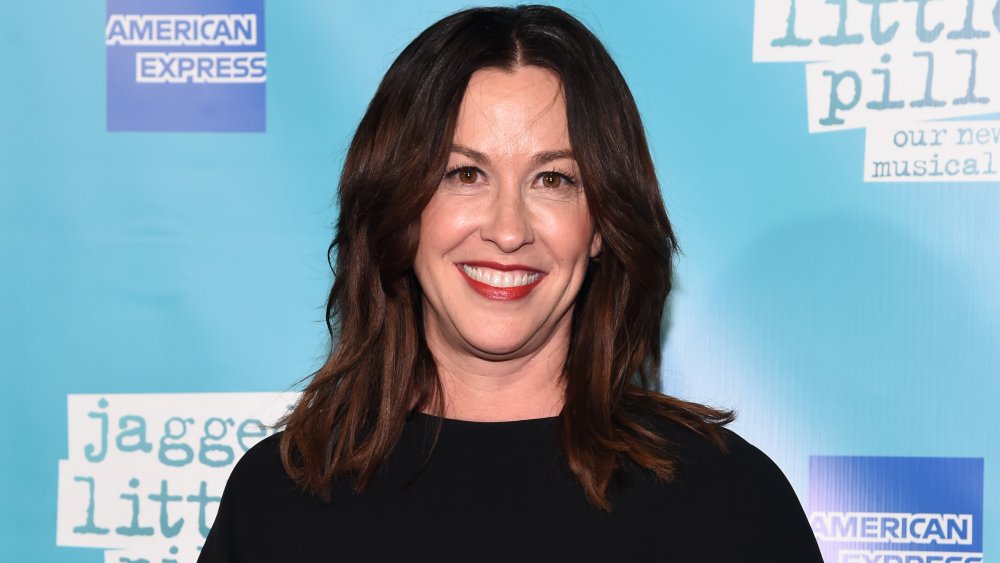 Daniel Zuchnik/Getty Images
While the words "honesty" were in almost every review of Alanis Morissette's new album, that attribute alone wasn't enough to seal the deal for all critics. Dealing the blow, "None of it is particularly hummable," Rolling Stone found fault with Pretty Forks in the Road for not being as compelling as her earlier work. "Her lyrics are still sharp, and there's plenty of drama and tension throughout, but unfortunately her cris de coeur don't translate to catchy, cutting songs," noted critic Kory Grow. 
Part of this may be due to Morissette's autobiographical approach to her music. While a heartbroken young woman calling out her ex's betrayal is the kind of rage we all — unfortunately — can relate to, Morissette's current life problems might be specific to her new role as a stressed-out mother, Grow explained: "If Such Pretty Forks is to be taken as autobiography, she's now a middle-aged mother who suffers insomnia, recognizes her addictions, trips out on acid occasionally, and, after surviving some sort of nervous breakdown, has a firm grip on irony."
But other critics passionately disagree that these types of experiences make for less moving music than the typical heartbreak songs of younger artists. "This is the music of real, human women — the kind that's dark, raw, painful, and truthful," observed When the Horn Blows. "In so many words: This is really what it's like. It's heartbreaking on one hand, but astonishingly beautiful on the other ... "