What Alanis Morissette's Losing The Plot Is Really About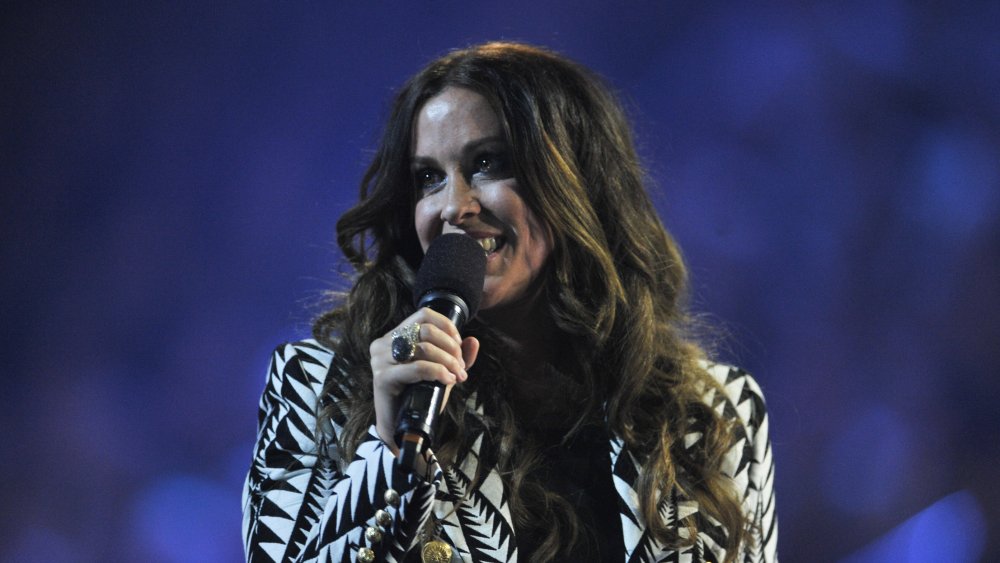 Sonia Recchia/Getty Images
"I have laid down my cape, as though I haven't risen like a phoenix from a thousand deaths," sings Alanis Morissette in "I am Losing the Plot," the sixth track of her newly released album, Such Pretty Forks in the Road. She's brutally raw and bravely unapologetic about her struggles. In the space it would take to tweet about your morning breakfast, we know that Morissette is past being sad. She's reached the realms of despair, and past those, too. If there was ever a dictionary definition for the "bone-tiredness," "Losing the Plot" is it.
Alanis Morissette's new record is a self-confessed "giant haunting moment," in which she shares her uncensored journey through "the classic stages of grief" (via USA Today and Rolling Stone). Her sixth track is an unquestionable climax. "Welcome back, insomnia," Morrisette begins the song, having written the lyrics about moments of truth, found during the late nights she suffered in the midst of her third round of postpartum depression.
At its heart, the song grapples with modern womanhood, and what it means to keep on struggling with the traumas of gender-based violence, years after our "superwomaning" should have vanquished them — if only the world was a Marvel comic. It's this fine line she walks, impossibly universal while managing to be so intimate that we feel we should be covering our ears, that captivates. "Alanis always knows where I am in my life," wrote one YouTube reviewer.
Losing the Plot is about Morissette's decision to wave goodbye to L.A.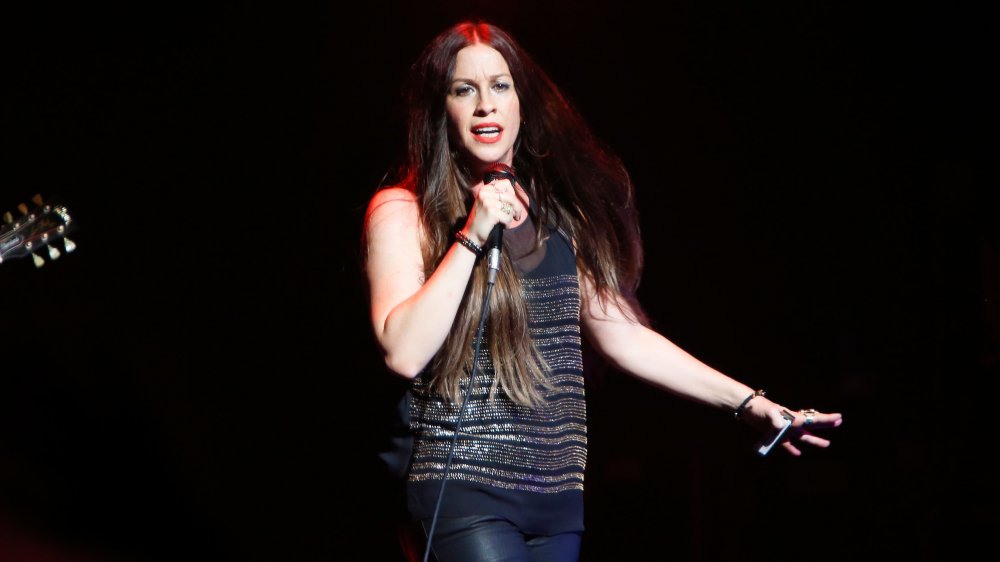 Imeh Akpanudosen/Getty Images
In 2019, Morissette left Los Angeles with her husband and children for Northern California, where she moved in order to be closer to her best friends and redwood forests. She hasn't looked back since (via Vogue and The New York Times). 
That's because moving was about more than just Morissette's love for skiing on Lake Tahoe. That's the story she tells intimately in "Losing The Plot." Beyond the song's universal questions, it also tells us the very personal journey of a middle-aged rock-pop star struggling in an industry that idolizes women ages 17 to 29 and gives older women really reductive views. As she told Vogue, after reaching middle age, Morissette became "super disenfranchised" with the city. 
This feeling of not belonging no doubt contributed to the desperation that drove Morissette to compose the album, Such Pretty Forks in the Road: "Okay, if I stay in this place, I don't even mean Los Angeles, but if I stay in this headspace, I'm probably going to die of something." Both getting out of Los Angeles and composing music was Morissette's way to "move to the next phase." 
Rolling Stone might criticize "Losing the Plot" as "ironically sleepy." Perhaps that's the point. Realizations don't need to be jarring to be powerful. Sometimes our most powerful emotions and most potent revelations come not with a bang, but with a whimper.