Inside Kathie Lee Gifford's Relationship With Her Son, Cody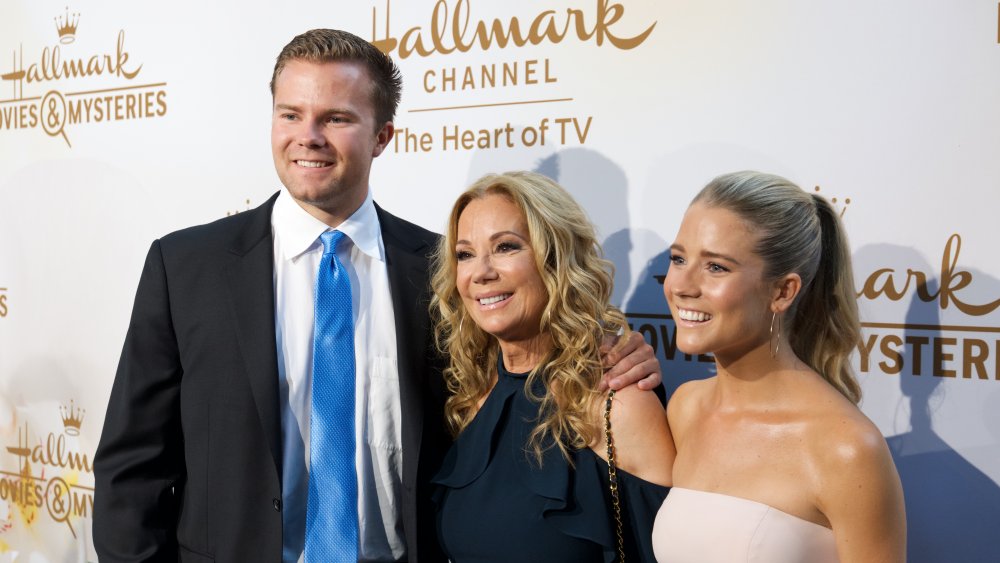 Earl Gibson Iii/Getty Images
It's hard to believe that Kathie Lee Gifford's son, Cody, turned 30 this year. The legendary TV presenter started appearing alongside Regis Philbin on The Morning Show in 1985 (which later turned into Live! With Regis and Kathie Lee) years before Cody was born (via E! Online). Fans have watched Cody grow up as he occasionally dropped by the set for his mom's show. For Kathie Lee's final Today episode, Cody and his younger sister, Cassidy, gave an adorable interview honoring her. "To you, Mom is a TV legend. To us, she is a legendary mom," Cody said. As Cody grew up, attended college, and started producing, he and Kathie Lee have remained as close as ever.
Kathie Lee and Cody have shared the screen
Kathie Lee's show wasn't the only time Cody joined her on TV. These days, Cody seems to have little interest in acting. But way back in 2000, he co-starred with his mom for the Disney Channel original movie Model Behavior, starring Justin Timberlake. For a throwback, check out this clip from YouTube where the two dance together at the end of the movie. It's pretty darn cute — and you can see they have a special bond.
Fast forward to the year 2020, when Kathie Lee and Cody appeared on TV together again. This time, they appeared as themselves on an episode of Celebrity Family Feud (via Broadway Word). Kathie Lee invited Cody, Cassidy, and their fiancés to face off against Ricki Lake. The episode was taped back in February and aired on July 19. And while it's not streaming yet, you can check your listings to find out when it's playing next.
Kathie Lee adores Cody's fiancée
Kathy Lee might have left Today last year, but when it comes to her family, life hasn't slowed down at all. On Mother's Day in 2019, Kathie Lee announced Cody's engagement to actress Erika Brown (via Today). It seems that the talk show host loves hanging out with her son's fiancée. Kathie Lee and Erika both recently posted a photo on Instagram of the two of them goofing around, holding up some tasty-looking crabs on the 4th of July. And when Kathie Lee won the Daytime Emmy Award for Outstanding Informative Talk Show Host in 2019, Erika and Cody were at her table cheering her on.
Cody wasn't the only one in the Gifford family with wedding bells ringing. His 26-year-old sister, Cassidy, got engaged in November 2019, and celebrated a backyard wedding in June (via People). For a time, Kathie Lee was doing double duty as the mother of the bride and groom. In February, Kathie Lee shared a photo from dress shopping with Erika and her daughter Cassidy.
As she spends time with the future members of her family, Kathie Lee certainly looks like she's living her best life.