The Pioneer Woman's Daughter Has A Big Surprise For Fans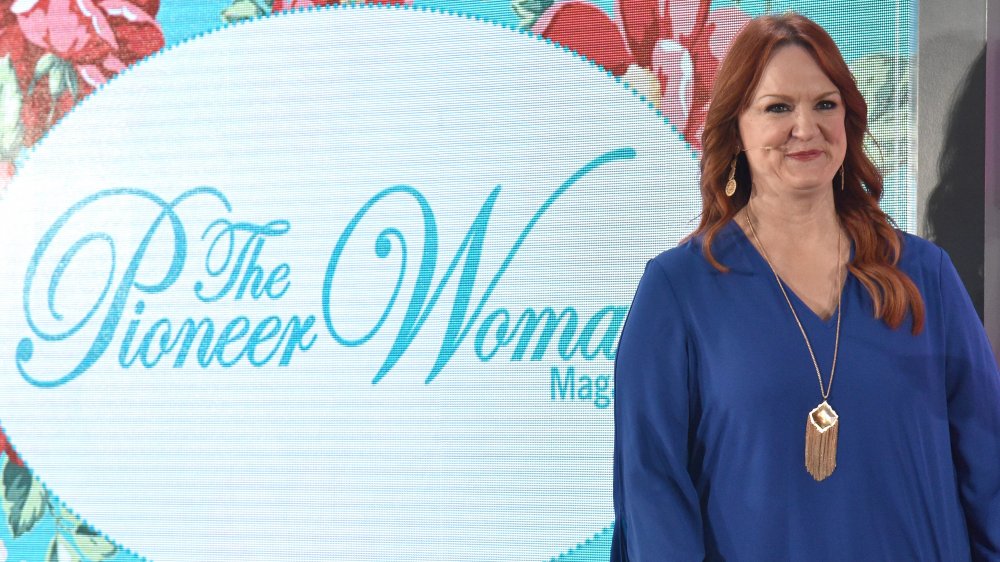 Bryan Bedder/Getty Images
Ree Drummond, AKA The Pioneer Woman, is about to be a very busy lady. The Food Network star's year has just got a whole lot more exciting with the news her daughter, Alex, is engaged to longtime boyfriend, Mauricio Scott. Drummond is notoriously hard on prospective paramours of her children, revealing in an interview to the Bobby Bones Show, "I go kicking and screaming into each of their love lives."
However, it seems Drummond is a fan of Scott, taking to social media to delight in the news and welcome him into their family proper. "These two are gonna have so much fun together. We love you, Alex and Mauricio!" she captioned a sweet shot of the happy couple (via People). Alex is the eldest of Drummond's four kids, along with sister Paige and their two brothers, Bryce and Todd, all of whom the Pioneer Woman star shares with her longtime husband, Ladd.
The Pioneer Woman's daughter Alex has found her soulmate
Alex took to Instagram to share her big news with fans, admitting on Instagram, "Still waiting for someone to pinch me??!?! Mauricio Scott is the sweetest picture of God's goodness and provision. And I get to spend FOREVER with him!! I love you, fiancé!!!!!!!" alongside several shots of him down on one knee, seemingly midway through his romantic proposal. Paige commented on the post, "I'LL NEVER GET OVER THIS!!!! I love you guys so much! the best day ever," joining in with a chorus of fans wishing Alex and Mauricio a lifetime of happiness together.
People reports the two later celebrated their engagement with a big party surrounded by friends and family, which was documented on Alex's Instagram Story. There was plenty of champagne flowing and a massive flower wall set up, emblazoned with "The Scotts," for everybody to use as a selfie backdrop.
Alex met her fiancé when they were both freshmen in college
The inseparable couple met as freshmen at Texas A&M University, before graduating last year. Alex recently posted a throwback slideshow to celebrate meeting her man, noting, "S/o to freshman yr. ranch for introducing me to this dude. who woulda thought. thank you, ranch! one last time!" Drummond admitted in an interview with Cowboys & Indians, "When Alex, my oldest, left for college in 2015, it was sad and difficult as is always the case when the first kid goes to college."
Thankfully, the Pioneer Woman star still had Paige at home — at least for a while. When she subsequently departed for collegein 2018, the Food Network stalwart found herself outnumbered in a house full of dudes. Luckily, it shouldn't be too long before wedding planning takes over the Drummond ranch, restoring its feminine power once more.