The Real Reason Dolly Parton And Billy Ray Cyrus Are So Close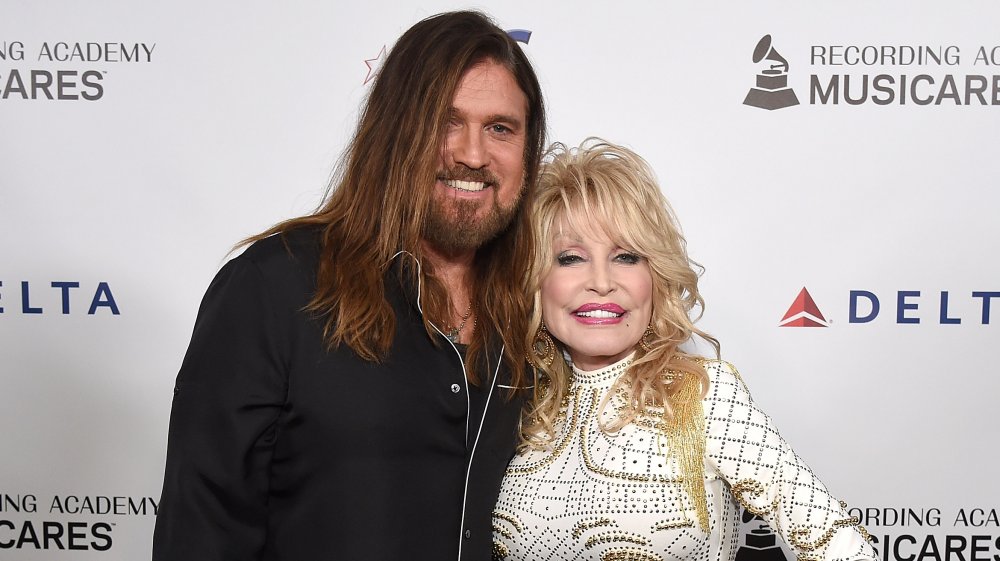 Michael Kovac/Getty Images
They're two of the biggest country music stars of all time, so it stands to reason Dolly Parton and Billy Ray Cyrus would make great friends. In fact, the iconic duo are so close, they're often mistaken for relatives. And although they're not actually family, Parton and Cyrus might as well be blood considering just how long they've been fixtures in each other's lives.
But that's all they are: just friends. Both are in long-term relationships, and have been for most of their careers, but Parton tends to be linked to whatever country star she's working with at a certain point in time. There are rumors about her supposed entanglement with lifelong BFF Kenny Rogers still persisting to this day. Naturally, Parton only has eyes for hubby Carl Dean but when she toured with Cyrus back in the day, the same old stories began circulating once again. All things considered, though, theirs is simply a bond formed in country music heaven.
Country music created the bond between Dolly Parton and Billy Ray Cyrus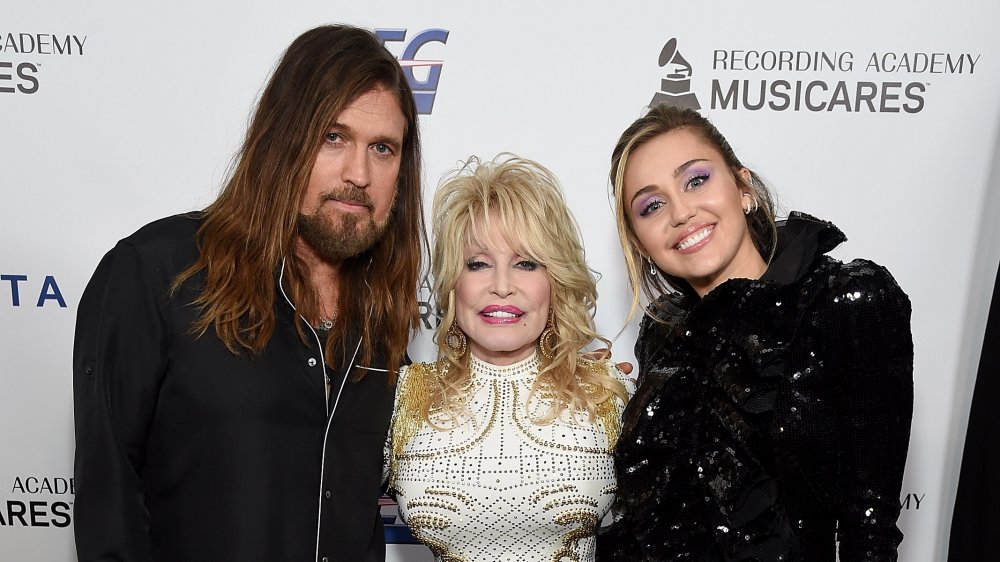 Michael Kovac/Getty Images
Express notes Parton and Cyrus first met when he went out on tour with her, soon after the release of his smash hit "Achey Breaky Heart." Although there was nothing going on between them, Parton was savvy enough to know those kinds of salacious rumors sell records, telling her touring partner just that at the time. Looking back, Cyrus acknowledges, "I love Dolly. I probably wouldn't be doing what I'm doing without her," (via Closer). The two did eventually team up on a duet, "Romeo," which was a hit.
Parton, for her part, gushed about Cyrus, too, describing him to NBC as, "One of the nicest, sweetest people you would ever want to meet." She's so close with the Cyrus family that when Miley Cyrus was born, Parton was asked to be her godmother and graciously accepted. The two ladies subsequently became very close themselves; even performing a rendition of Parton's hit "Jolene" on The Voice in 2016 (via Billboard). Both Parton and the younger Cyrus have expressed admiration for each other publicly at various points, further accentuating the unbreakable bond between their families.