What Really Happened To Mariah Carey On Ellen's Show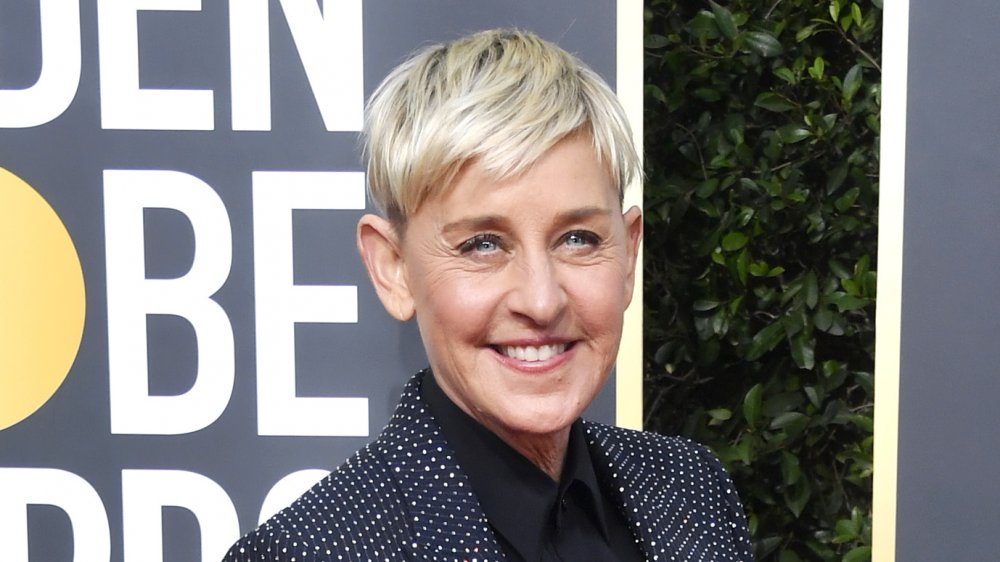 Frazer Harrison/Getty Images
Ellen DeGeneres continues to make headlines this week, as an uncomfortable interview with Mariah Carey has resurfaced on Reddit. The pop singer made an appearance on The Ellen DeGeneres Show in 2008 with rumors swirling at the time that she was pregnant, according to the Mirror. The comedian asked about the speculation, but Carey declined to answer in the video and was clearly and understandably uncomfortable. That's when DeGeneres decided to double down on her tactic to get the scoop.
In the cringe-worthy clip, the host can then be seen grabbing two glasses of champagne and says, "Let's toast to you not being pregnant if you're not pregnant." Carey replied, "Don't discuss that. This is peer pressure." But unfortunately, DeGeneres did not take no for an answer, and continued to push the "Hero" singer to take a drink from the glass. Carey tried to play it down and said it was too early for champagne, and that it's fattening, but the audience took it as confirmation she was pregnant.
Mariah Carey discusses her difficult time after miscarriage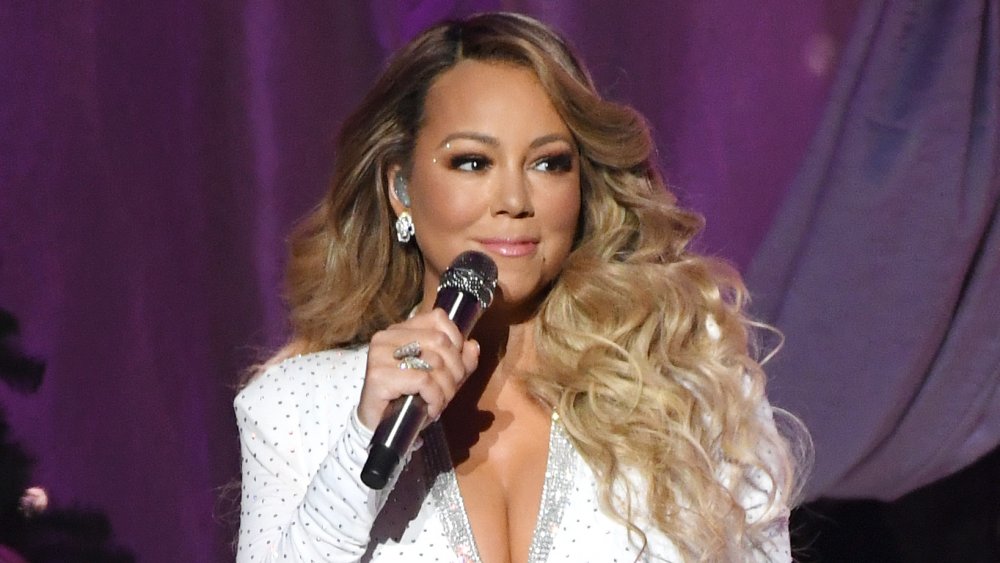 Kevin Mazur/Getty Images
Sadly, as Carey revealed a couple of years later to Access Hollywood per ABC News, she had a miscarriage just weeks after the interview. "It's been a long journey," she said. "It's been tough, because I've been trying to hold on to a shred of privacy." The pop icon said going through the miscarriage was devastating for her. "It kind of shook us both and took us into a place that was really dark and difficult," Carey said. "When that happened ... I wasn't able to even talk to anybody about it. That was not easy." 
Fortunately, Carey and Nick Cannon announced in 2010 that she was pregnant again — this time on their own schedule, in the Access Hollywood interview with Billy Bush. "Yes, we are pregnant, this is true!" the ecstatic singer shared. She and Cannon would welcome twins Moroccan and Monroe in 2011 (via ABC News).
DeGeneres puts Carey in the hot seat again about a pregnancy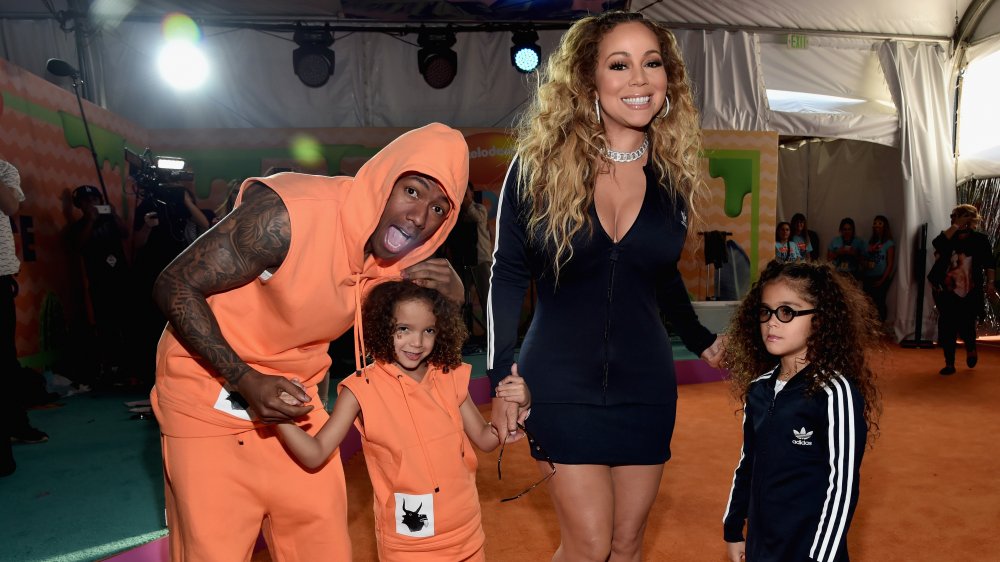 Alberto E. Rodriguez/Getty Images
Incredibly, this wasn't the only time DeGeneres prodded Carey to overshare about a pregnancy. In 2010, the host tried to get the singer to reveal the gender of her baby — which actually ended up being babies, and one of each. But Carey wasn't interested in telling the entire world if she and Cannon were expecting a boy or a girl. When DeGeneres wouldn't give up on her line of questioning about the sex, the soon-to-be mom schooled the host about the nursery she was planning at home: "It's called gender neutral" (via Reddit). Carey went on to insist, "I'm not going to impose pink on a girl." But she didn't confirm she was even having a girl.
In fact, according to ABC News, the famous couple didn't know the gender of their babies until the birth, instead, wanting to keep it a surprise for the big day.
DeGeneres makes another celebrity uncomfortable on her show
Another notable interview that perhaps exposed DeGeneres' not-so-nice side took place in 2019 and featured actress Dakota Johnson (via ET). At first, the host started giving the star flack about not inviting her to a recent birthday party. But Johnson wasn't having it, saying actually DeGeneres was invited after being upset about not being invited the year before. But Johnson then protested about the lack of invitation, "I didn't even know you liked me." This year, the actress assured DeGeneres she was invited to the party, and then added, "You didn't come."
DeGeneres swore she wasn't invited. "Ask everybody," Johnson quickly shot back. The host's producer confirmed she had been invited, to which DeGeneres asked, "Why didn't I go?" The comedian, not to be outdone, brushed off the gaffe with a joke: "Oh yeah, I had that thing." 
But the interview made viewers at home cringe. "What bothers me the most is that Ellen never said she was sorry!" one commenter to the YouTube video noted. Another said, "Ellen finally got to feel how she made [every] artist embarrassed for her [audience's] entertainment." Still many more commenters praised Johnson for not letting DeGeneres bully her into backing down.
DeGeneres reacts to the controversy surrounding her show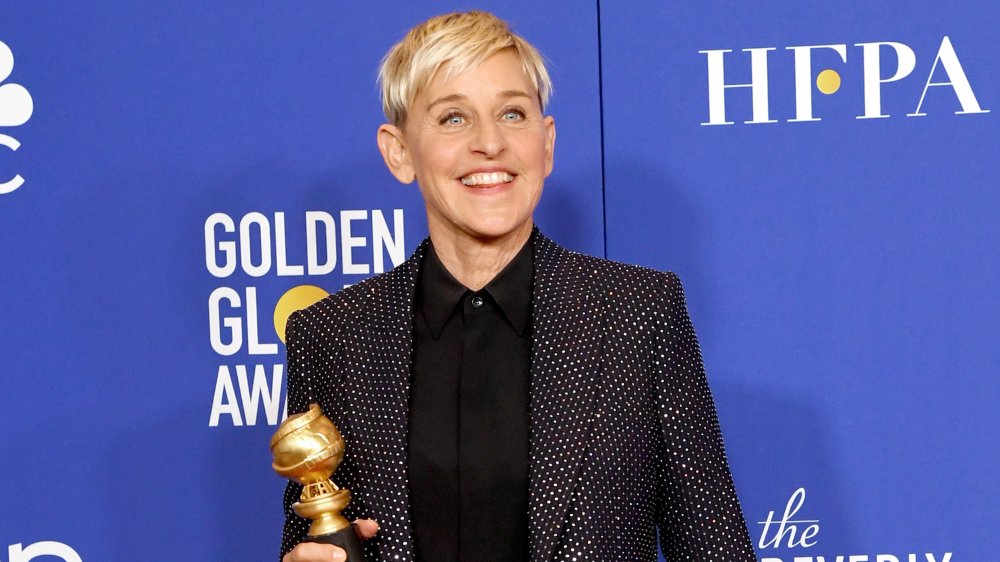 Kevin Winter/Getty Images
DeGeneres, for her part, recently released a statement about reports that her show is a toxic place to work. Allegations from current and former staffers have surfaced about producers who let racism and intimidation run wild. While the star is not being directly accused of any wrongdoing, many people feel strongly that she should have known what was going on behind the scenes of her show. And a source told BuzzFeed DeGeneres' famous "be kind to one another" line is just for show.
Meanwhile, according to People, the beleaguered host recently wrote a long apology to her staff saying in part, she was disappointed that the show wasn't a place of happiness and she was glad the issues were brought up. WarnerMedia said there would be multiple staffing changes and other actions taken to address problems that were brought up by the staff. 
For now, it's not known if The Ellen DeGeneres show will continue to air. Reports have swirled that she may not return, but sources say it's more likely the show will go on (via USA Today).