The Real Reason Denim Sales Are Tanking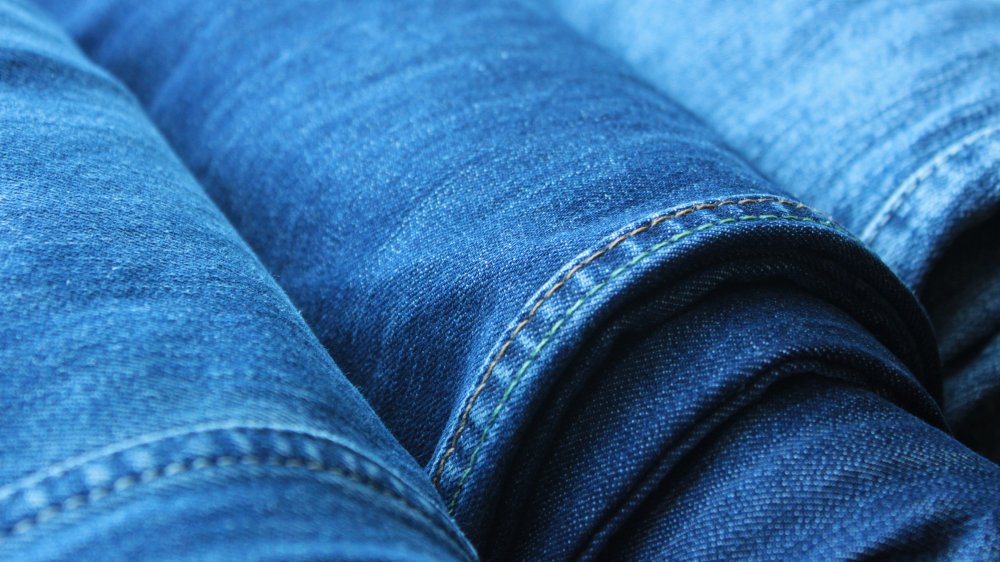 Shutterstock
When was the last time you got into something that wasn't remotely comfortable? If you can't remember, you are part of a group of folks that hasn't worn anything but pajama bottoms and sweatpants beneath a presentable Zoom shirt (when needed) for around six months now. And while comfort has done a lot of good for us, it hasn't done much for the clothing industry, which has seen big names like Brooks Brothers, J Crew, and Ann Taylor declare bankruptcy. But our need to be comfortable has also made us realize that wearing denim is no walk in the park either, which is why many are turning away from constricting jeans and moving in the direction of stretchy waistbands. 
"Jeans are cardiovascular prisons," Rocío Rodríguez, an operations manager for a salon and medical spa tells The Washinton Post. "As much as I like the look, I don't find myself waking up everyday thinking, 'Wow, I can't wait to put on my jeans.'"
The denim industry has been out of favor for a while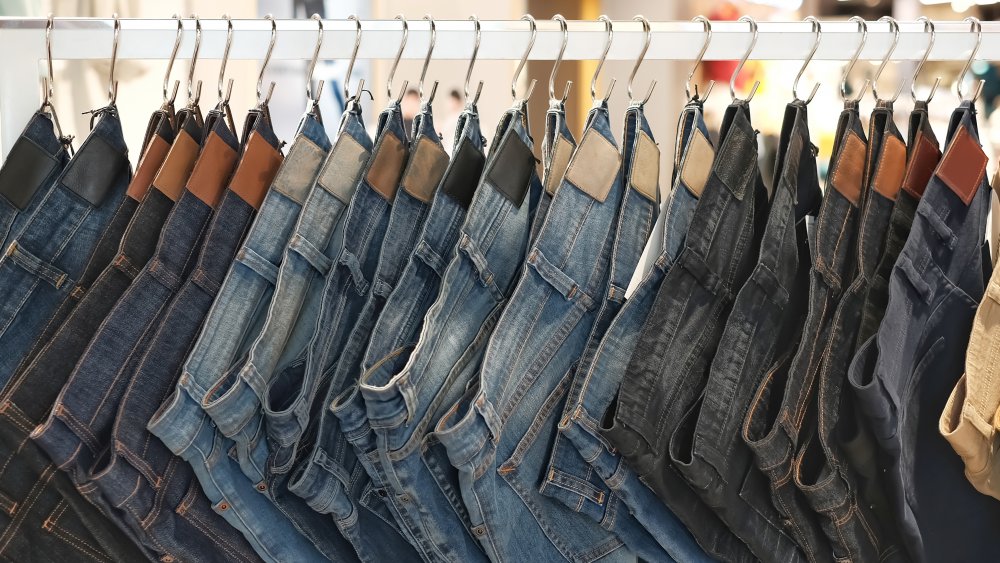 Shutterstock
The pivot from looking good to feeling great has put denim makers, particularly those who make premium jeans, into a deep financial pickle. "We saw True Religion file for bankruptcy, Lucky Brand, G-Star RAW and the parent company of Joe's Jeans and Hudson's (ph) Jeans. So that's when we realized there was something larger going on here," The Washington Post's retail journalist Abbha Bhattarai tells NPR. And it while it may be the case that consumers aren't buying jeans because thy don't want to spend, Bhattarai says that "Even among retailers, we're hearing...them say that leggings, joggers, sports bras are all selling quite well right now. So it's, you know, the more structured wear that people are really pulling back on."
But, the pandemic appears to have only accelerated the inevitable. The Washington Post quotes sales data from a market research group which shows that in 2019, Americans spent $17 billion on denim jeans — which is 5 percent less than the $18 billion they spent in 2014. But sales of premium brands like 7 for All Mankind and True Religion, which go for about $200 a pair, plummeted by more than 40 percent during the same period. 
Denim makers might see a comeback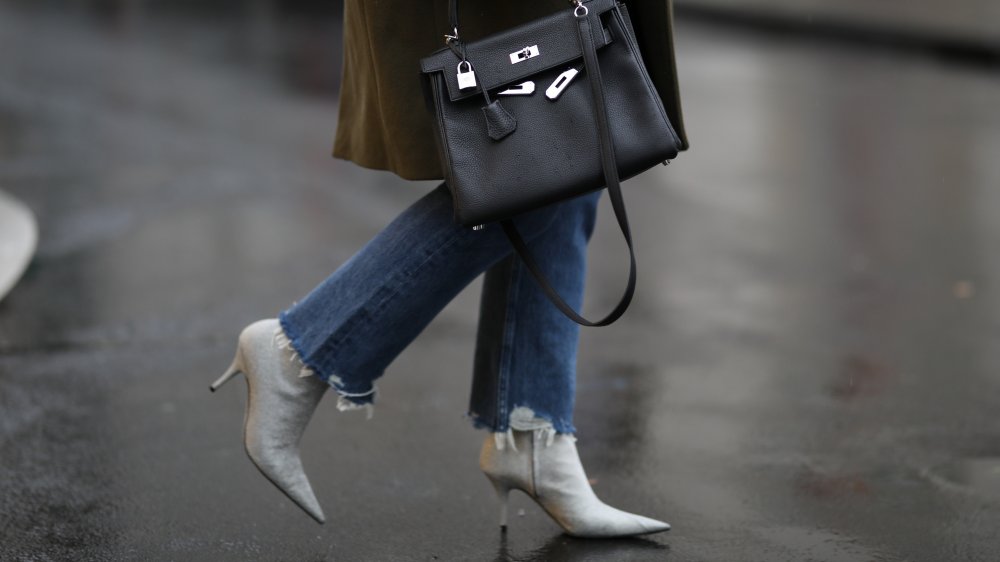 Jeremy Moeller/Getty Images
So is this the end of the denim world as we know it? Bhattarai tells NPR that it's too early to say. "There are two schools of thought here. One is that, yes, people are getting comfortable and they are never going to go back to high heels or jeans or anything else that's not comfortable. The other school of thought is that people are just going to be so excited to, you know, get out into the world and put on real clothes again that we might see a turn in the opposite direction."
Denim makers may just have to hang on and hope that fickle winds of fashion will eventually blow in their favor again.