What Luke Bryan's One Margarita Is Really About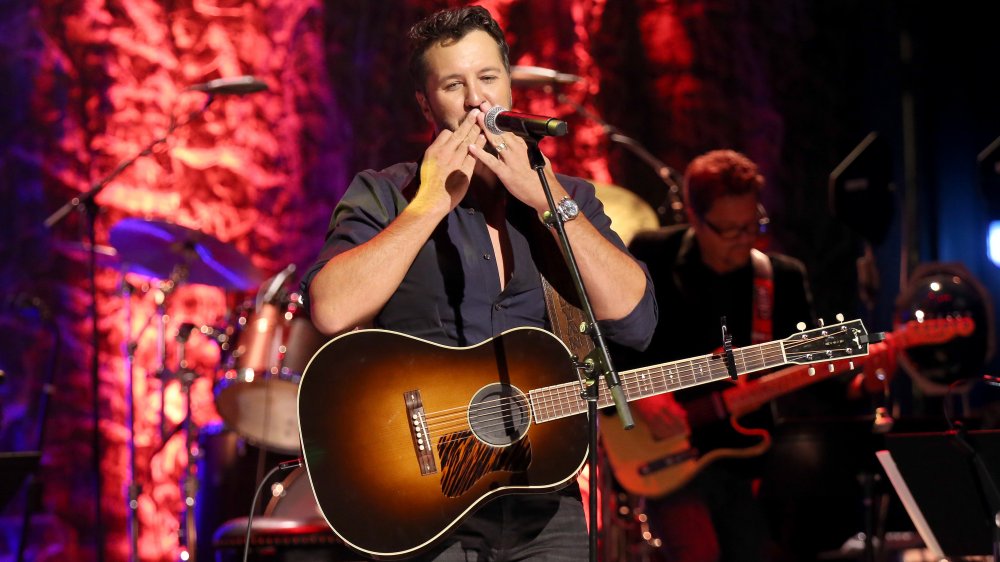 Terry Wyatt/Getty Images
If you caught Luke Bryan's socially distanced performance of his number-one hit "One Margarita" on Today this morning, consider yourself reminded: Summer is not over yet! Despite the notable contrast with the official video, shot during pre-lockdown times at Bryan's "Crash My Playa" event at the Moon Palace Cancun resort in Mexico, Bryan and his band performed the catchy summer anthem to a virtual crowd. The performance was in celebration of the release of his seventh studio album, Born Here Live Here Die Here, which already boasts three number one hits on Billboard's Country Airplay chart.
"We were originally gonna put the album out in April," said the American Idol judge on Today. However, due to the pandemic, the "Knockin' Boots" singer acknowledged that "it just was not the time to be putting an album out. So we just delayed the release till today, but that allowed us to put 'One Margarita' out, which added another number one."
One Margarita is all about kicking back and relaxing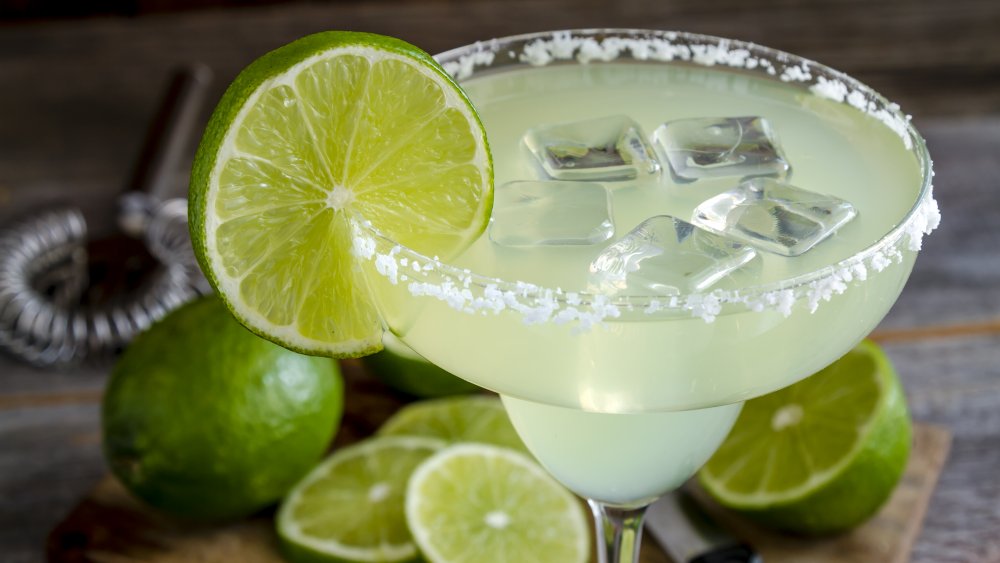 Shutterstock
Bryan, who cites influences ranging from the Beastie Boys to Garth Brooks to Heavy D & the Boyz, wrote "One Margarita" seemingly with just good times and simple fun on his mind, per The Boot. The song's straightforward lyrics encourage you to forget about your troubles, sip your drink, and unwind: "One margarita, two margarita, three, margarita, shot / Don't worry 'bout tomorrow / Leave all your sorrow out here on the floatin' dock." (via Genius) This ode to laidback fun is reminiscent of another famous song about the tequila-based beverage — Jimmy Buffett's "Margaritaville," which gets a nod with the lyric, "Hey, señorita, don't you think we need a salt and a Buffett song?"
As universal as good times with friends and margaritas may be, Bryan does confess that he may have had his fill of margaritas. "The problem with having 'One Margarita' as a hit [is] now everybody wants to send me three margaritas and a shot," he revealed to Delish, deadpanning, "People are trying to assassinate me with liquor." For an alternative, Bryan cites beer as another favorite, so here's hoping fans get the memo.