Rihanna's New Skincare Line Is A Game Changer. Here's Why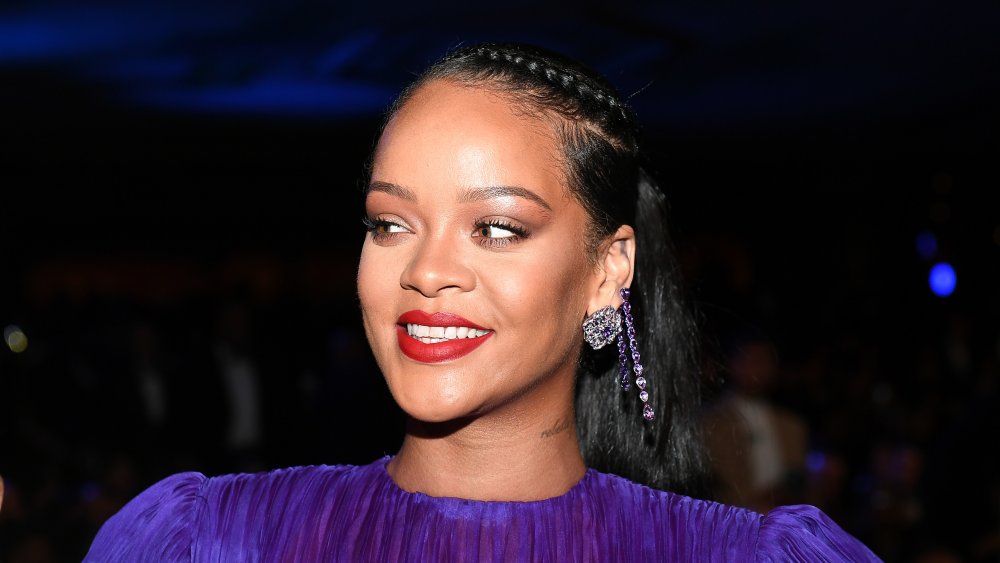 Paras Griffin/Getty Images
First she shook up the beauty industry with 40 shades of foundation. Next came 50 shades of concealer (via Elle). Now singer, songwriter, and bonafide beauty magnate Rihanna proves she's on the cutting edge of inclusion once again with the launch of Fenty Skin, her new gender neutral skincare line. Yep, one product for everyone.
"Fenty Skin is my vision of the new culture of skincare," Rihanna explained in a press release. "I wanted to create amazing products that really work, that are easy to use, and everyone can apply it." To prove her point, the "Work" singer's summery marketing campaign features a multicultural mix of dewy models along with fellow music artists A$AP Rocky and Lil' Nas X, all showing off hydrated, supple skin.
For the launch, RiRi focused on three multitasking essentials dubbed the Fenty Skin Start'rs: Total Cleans'r Remove-It-All Cleanser, a makeup remover and cleanser ($25); Fat Water Pore-Refining Toner Serum, a viscous toner-serum hybrid that can be applied sans cotton ball ($28); and Hydra Vizor Invisible Moisturizer Broad Spectrum SPF 30 Sunscreen, a lightweight moisturizer and sunscreen that comes with reusable packaging ($35). The trio is sold as a set on the Fenty Skin website for $75, so you can get the whole vegan and eco-friendly line for about the average cost of a facial.
A gender neutral skincare line is important to Rihanna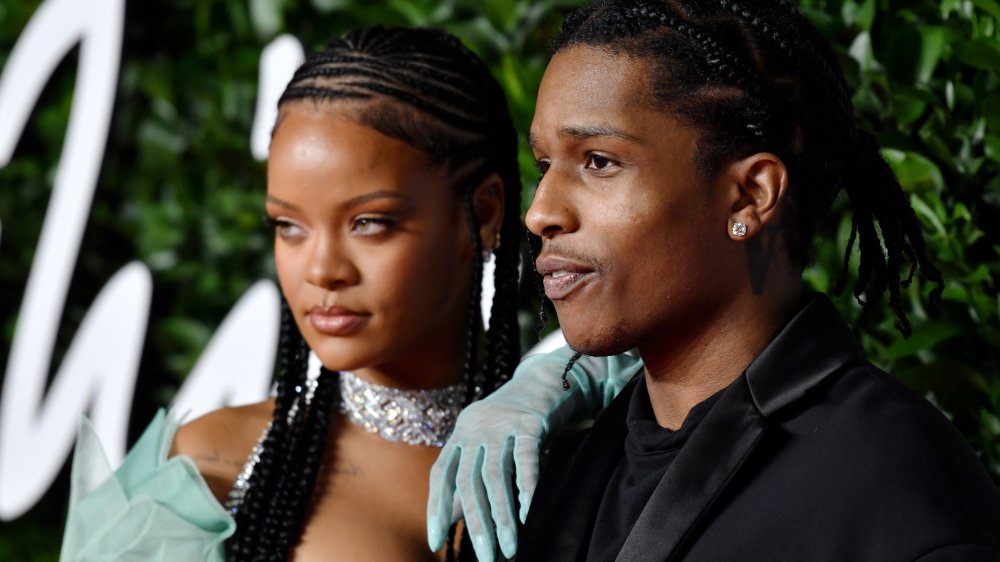 Gareth Cattermole/bfc/Getty Images
Why did Rihanna dip her toes into this particular product pool? "I think skin care is gender neutral," she explained on a press call, according to the New York Post. "Skin is skin, and you shouldn't have to feel funny or hesitant about using [facial-care products] if you're a man, because everybody has skin and everybody should take care of their skin. So I never approached skin care or making this line from a gender standpoint. I didn't want anyone to feel excluded."
While aiming to make her tropical-scented products — which feature natural ingredients such as Barbados cherry, coconut, and desert melon — accessible to as many people as possible, Rihanna also set out to dispel beauty myths for people of color.
"Growing up on an island, you're exposed to the sun every day," she explained to Marie Claire. "So [I] always thought that SPF was a tourist thing — and especially not for Black people. I have learned the hard way, because over time, the sun wasn't that kind to my skin and my skin was not that resilient. I started to have hyperpigmentation in certain areas. I think the biggest misconception with SPF, in particular, is that Black people don't need it. And as a woman of color, I am here to say that's a lie. We need it and we need it every day."