DJ tWitch Breaks His Silence On The Ellen Show Drama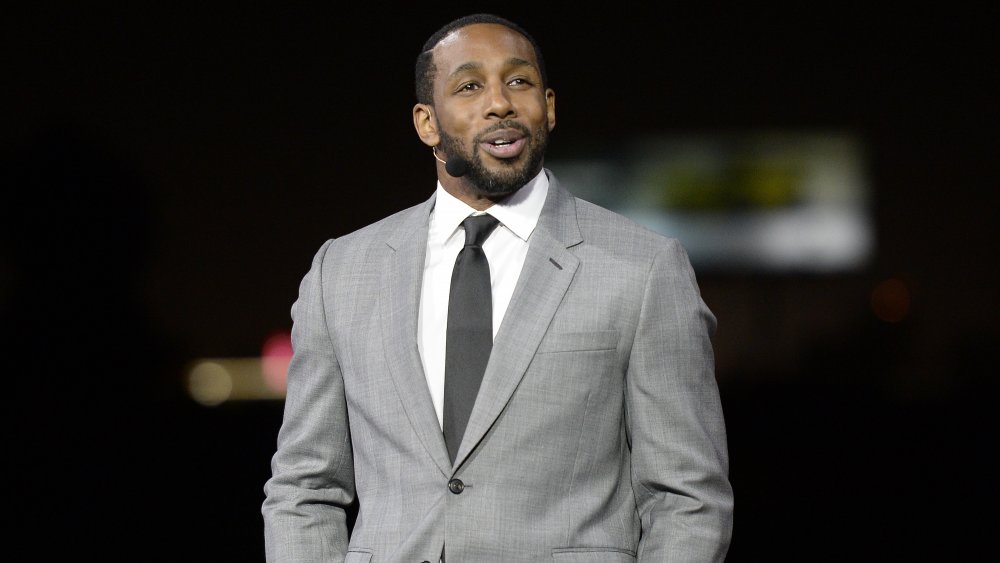 Kevork Djansezian/Getty Images
Ellen DeGeneres has always been a polarizing figure. There are those who love her, those who hate her, and those who accuse her of fostering a toxic work culture. A few weeks ago, Warner Brothers launched an investigation into complaints by employees of The Ellen DeGeneres Show that speak of the not-so-genial host's poor communication skills and penchant for intimidation. While "be kind to one another" may be Ellen's catchphrase, it's evidently not a philosophy she, herself, always takes to heart.
There have been some celebrities speaking up in her defense – Jay Leno, for one, tweeted of his 40-year friendship, saying, "The Ellen I know has raised over $125 million dollars for charity and has always been a kind and decent person. I fully support her," while Katy Perry tweeted "I have only ever had positive takeaways from my time with Ellen & on the @theellenshow." 
Numerous Twitter users commented that duh, Ellen most likely does apply a double standard to her A-List guests and treats them far better than the "little people" behind the scenes (although she has her celebrity detractors, as well). In fact, Ellen's former DJ, Tony Okungbawa, recently spoke out on Instagram confirming some of the allegations that have been made. "I have been getting calls asking me about the Ellen Degeneres Show and I would like to address the time I spent there. I was on air talent from 2003-2006 and from 2007-2013," he wrote. "While I am grateful for the opportunity it afforded me, I did experience and feel the toxicity of the environment and I stand with my former colleagues in their quest to create a healthier and more inclusive workplace as the show moves forward."
However, her most recent DJ, Stephen "tWitch" Boss, has quite a different story to tell.
DJ tWitch has enjoyed his time with Ellen DeGeneres
According to a recent interview with E! News, tWitch said, "You know, there hasn't been too many gigs where you feel it every day and build a genuine love from front to back. And the audience, being so happy to be there and ready to dance and ready to laugh and have a good time." He continued, saying that he felt "blessed... on a daily basis." While he did acknowledge in another interview with Us Weekly that "there's some things to address," he declined to get more specific than that, citing legal reasons. He was clear in stating, however, "...from my standpoint and from countless others, there's been love. I'll just leave it at that until there's a time where we can address more publicly. There's been love and there will continue to be love." 
So wait, whose version of the drama are we supposed to believe? A tale of two DJs, each offering a very different perspective. Maybe the investigation will uncover the real truth, or it may just lead to further confusion. At this point, no one really knows how things will pan out. 
What does the future hold for The Ellen DeGeneres Show?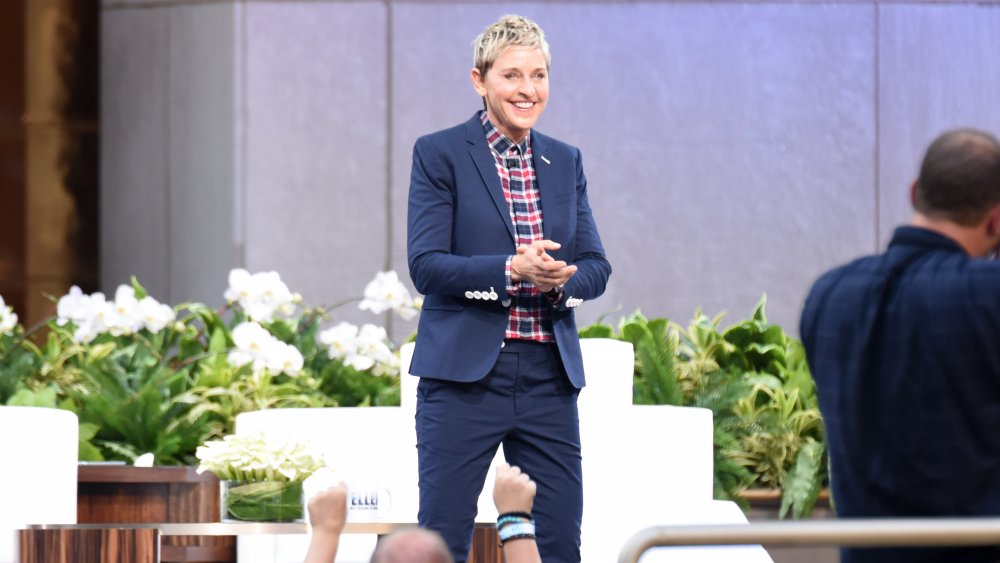 Dave Kotinsky/Getty Images
Something else that's up in the air at this point is the future of The Ellen DeGeneres Show. While neither NBC nor DeGeneres have announced the show's cancellation, Film Daily speculates that it will ultimately come down whether ad revenues decline as the ongoing scandals unfold. The show has been on hiatus for several months now, but DJ tWitch could well be speaking of the show's uncertain future, as well as that of, well, everything in general in the post-pandemic world, when he speaks of "pick[ing] back up like how we were — I don't know how many years it's going take or whatever."
For DeGeneres' part, she finally spoke out on the scandal, issuing a statement at the end of July, saying, in part, "On day one of our show, I told everyone in our first meeting that The Ellen DeGeneres Show would be a place of happiness — no one would ever raise their voice, and everyone would be treated with respect. Obviously, something changed, and I am disappointed to learn that this has not been the case... I've not been able to stay on top of everything and relied on others to do their jobs as they knew I'd want them done. Clearly some didn't. That will now change and I'm committed to ensuring this does not happen again" (via Variety).
A Warner Bros. spokesperson echoed DeGeneres' words in statement of its own, saying staffing changes had already been identified, and that steps were being taken to "ensur[e] a workplace based on respect and inclusion."