Here's How Much Dollar Tree Workers Are Paid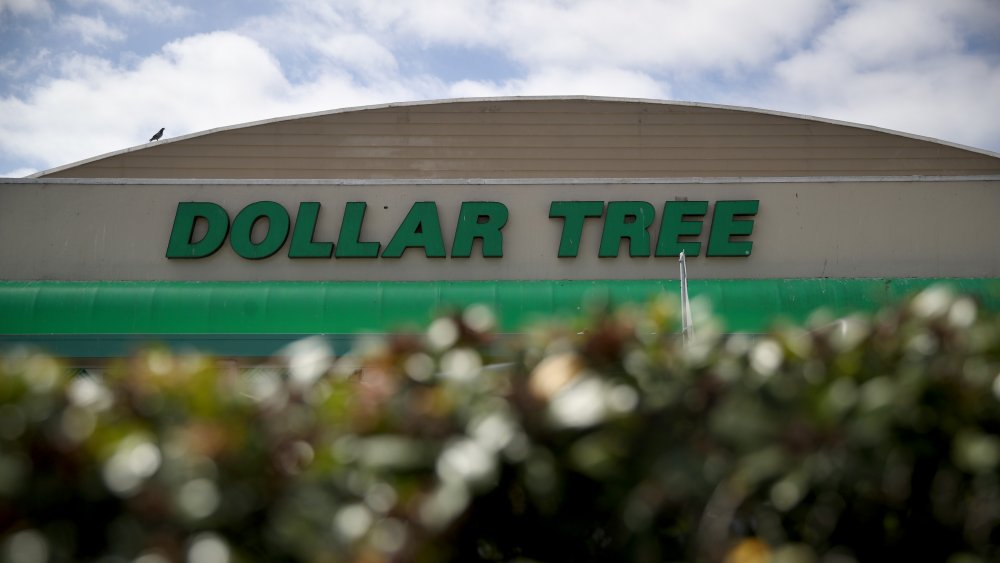 Justin Sullivan/Getty Images
Dollar Tree (the place we all flock for $1 frozen steaks) is a bargain hunter's paradise. But for the roughly 56,900 full-time and 136,200 part-time associates working for the company as of February 2020 (via Dollar Tree), their place of employment stops far short of celestial.
Indeed indicates that a meager 38 percent of Dollar Tree employees feel they are fairly paid. This might be the reason behind for their abysmal D grade for compensation, ranking them in the bottom 10 percent of roughly 1,220 similarly-sized companies in the United States (via Comparably). Just how much does the company pay to reach such lows? Per Payscale, stockers, cashiers, and sales associates average between $8.32 and $8.65 an hour, while assistant managers average between $10.99 and $11.16 an hour. A store manager, on the other hand, can make up to  $17.23 an hour, if Indeed's data is on the mark. 
Astonishingly, Dollar Tree has trouble respecting even minimum salaries to the letter. Since 2000, the company has racked up 13 wage and labor violations, costing them more than 65 million dollars (Top Class Actions). In 2019, for example, Dollar Tree reached a preliminary $2.5 million settlement in a California class-action in which plaintiffs alleged that Dollar Tree distribution centers committed wage violations, including failing to give employees breaks while on the job. The same year, a Colorado judge granted class-action status to Dollar Tree assistant store managers claiming to have been denied overtime pay (via The Balance Small Business). 
Does Dollar Tree pay workers a living wage?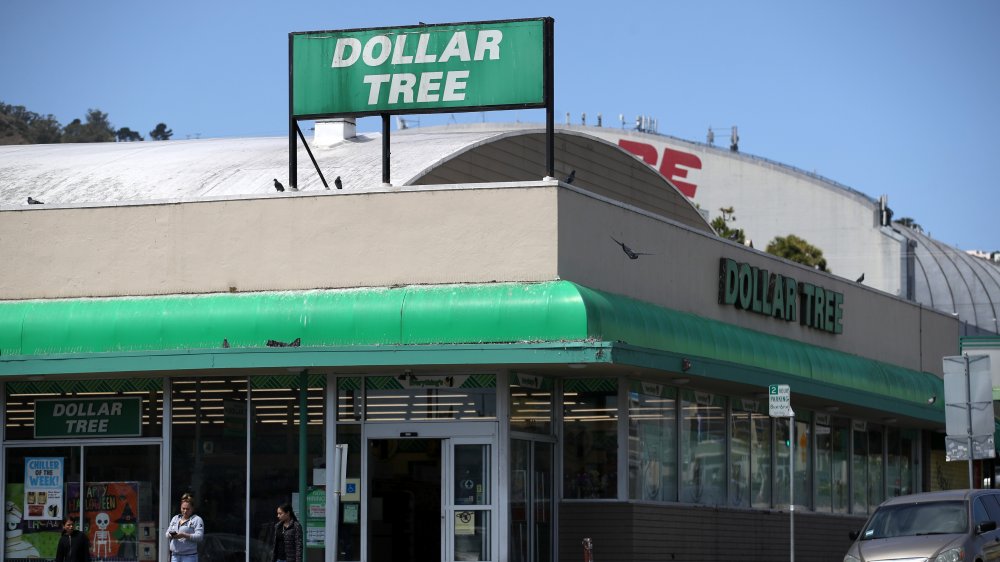 Justin Sullivan/Getty Images
At between 8.32 and $8.65 an hour, entry-level Dollar Tree workers are making, on average, a dollar or so above the federal minimum wage. At these rates, 40 hours per week at 50 weeks per year, one worker would be making between $16,640 and $17,300 annually. That, in turn, is a range hovering right around the $16,910 dollar-mark that the federal government considers as the poverty line (via The New York Times).
And not even $17,300 is near the amount of money that a family needs to reach a "modest yet adequate" standard of living in most parts of the United States, estimates the Economic Policy Institute. According to the institute's Family Budget Calculator, which takes into account the costs of housing, food, transportation, healthcare, taxes, and other necessities, it would cost a single person $51,323 dollars a year to live in the New York Metro area. That same person would have to dish out $42,825 a year to live in Los Angeles County, and it would take them 38,605 dollars a year to live in the Chicago Metro area. 
It doesn't get much better if you go elsewhere. In fact, the National Employment Law Project predicts that by 2024 a single adult will need at least $15.00 an hour to live "to achieve an adequate standard of living," in any state nationwide (via CNBC). Not even Dollar Tree's assistant managers make that much.
What benefits do Dollar Tree workers receive?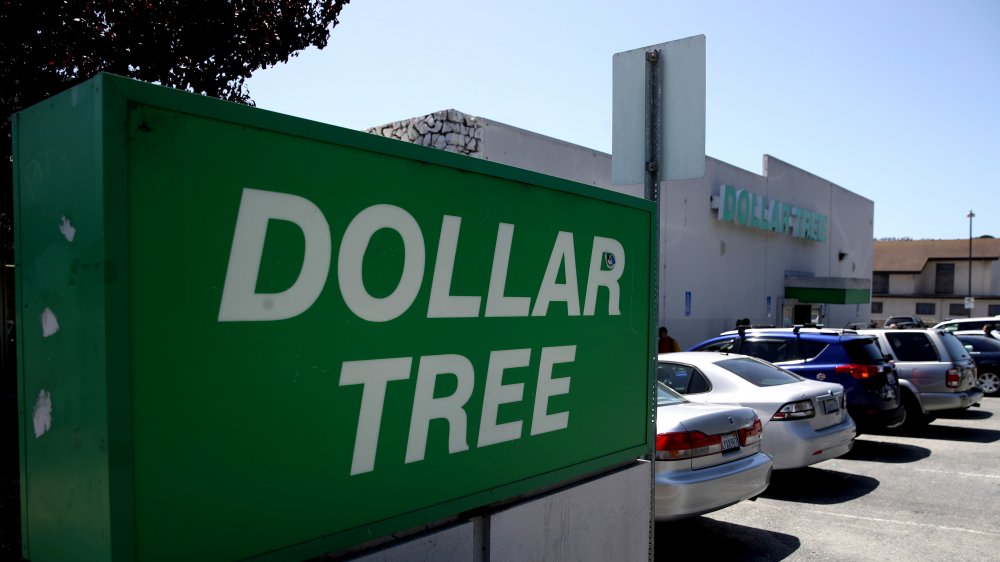 Justin Sullivan/Getty Images
If you're one of Dollar Tree's 56,900 full-time workers, the company offers an array of benefits including medical, dental, and vision plans, travel assist programs, weight loss, tobacco cessation programs, and a 401k (via Dollar Tree). Both Indeed and Comparably reviewers have applauded the medical plans and sick pay available to them as Dollar Tree workers. Such benefits may sound great, but some of them only apply to full-time employees, a fact which leaves its 136,200 employees who work under 30-hour work weeks (roughly 70 percent of Dollar Tree's workforce) in the lurch (via Investigative Reporting Workshop). 
Not only are part-time employees not eligible for the benefits designed to keep them healthy on the job, but Dollar Tree has failed to guarantee a safe working space for their employees. In 2015, Dollar Tree paid OSHA $825,000 worth of penalties for maintaining stores filled with hazardous conditions, including  "blocked emergency exits, obstructed access to exit routes and electrical equipment and improper material storage" (via OSHA). Between the time of that settlement in  2015 and 2019, FairWarning uncovered further and similar health and safety violations in 150 of the company's stores (via Investigative Reporting Workshop).