Why You Might Want To Think Twice About Buying Skincare With Fragrance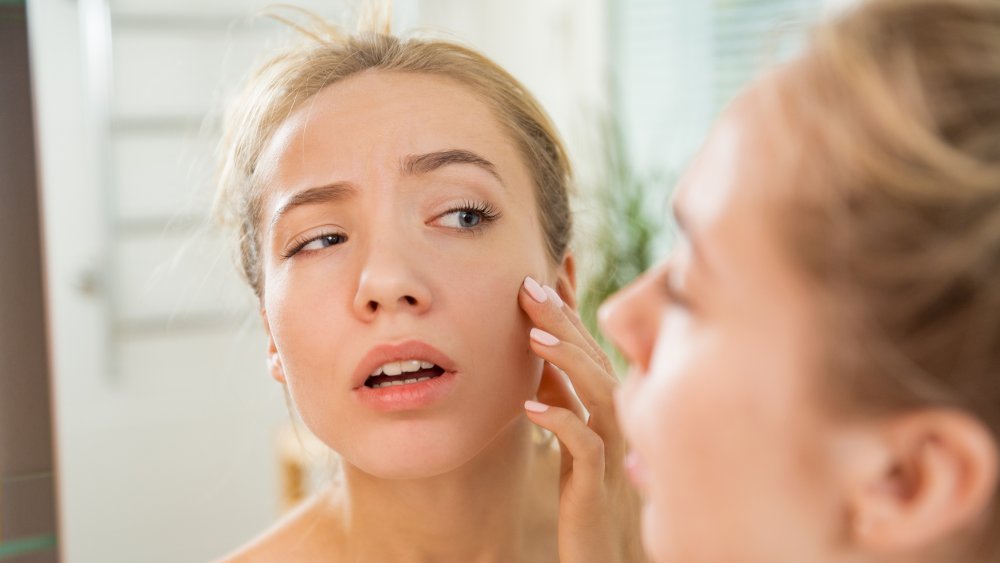 Shutterstock
Even though it's one of the cornerstone ingredients in traditional skincare products, fragrance isn't all that it's cracked up to be — especially if you have sensitive skin. From irritation to breakouts, fragrance-filled creams and more can wreak havoc on your face. Your skin is your largest organ (via Healthline) and absorbs everything that you put on it (via HuffPost), so it's best to choose wisely.
One of fragrance's main purposes revolves around covering any unpleasant scents of the products we're buying (via Well+Good). Those night creams and blemish balms might smell a lot differently without the added perfumes. But these fragrances often irritate the skin, with the American Academy of Dermatology stating that fragrance is the number one cause of cosmetic contact dermatitis, aka an allergic reaction (via WebMD). 
"Scent sells. So not only are there definitely more fragranced products in the world, the fragrances themselves are also more complex, explained Tracie DeFreitas Saab, MS, a human factors consultant at West Virginia University explained. "And for many people, repeated exposures can bring about a constellation of symptoms." In fact, these chemicals can cause allergic reactions like headaches, swelling, hives, and sneezing. 
Skincare with fragrance can worsen breakouts and dryness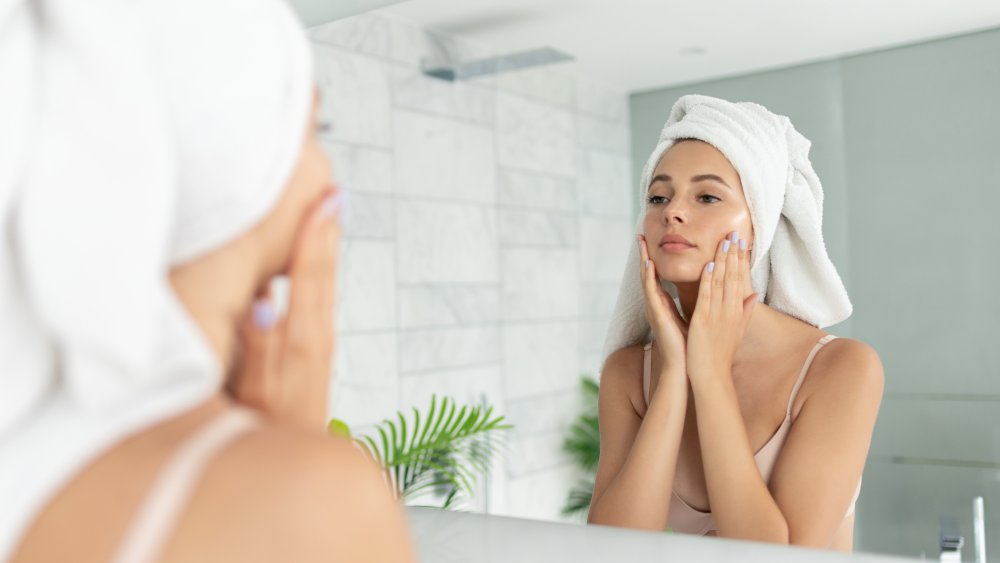 Shutterstock
Since acne is essentially an inflammatory condition, and fragrance is one of the most commonly used irritants, it makes sense to avoid scented skincare products if you struggle with blemishes. When you add perfume onto an already-inflamed surface, it can irritate the skin even further, causing more redness and breakouts (via Byrdie).
Scented skincare products can also exacerbate issues with dryness. Since fragrances and perfumes can cause allergic reactions, particularly after repeated use, these products may do more harm than good by further reducing moisture (via Everyday Health).
Celebrity esthetician, Renee Rouleau, told Byrdie that it's best to avoid products with ingredients like parfum, perfume, or fragrance on the ingredient list. These chemicals can also be called essential oils, which can cause inflammation as well. Next time you're looking for a new moisturizer or cleanser, take a look to make sure they don't contain any fragrances — especially if you have sensitive skin.