The Truth About Kamala Harris' Niece, Meena Harris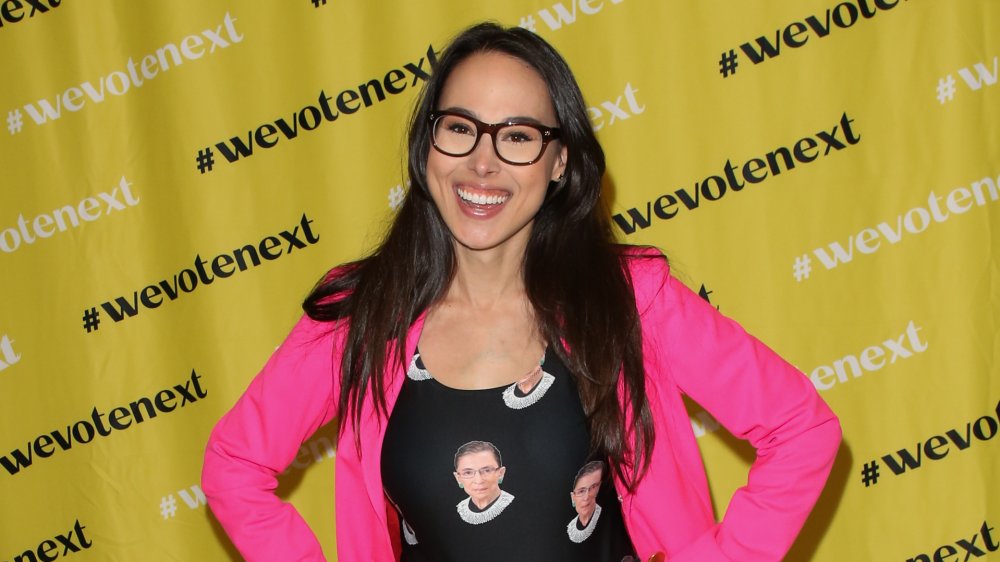 Paul Archuleta/Getty Images
Democratic VP pick Senator Kamala Harris has been portrayed as a "funt," or fun aunt, on SNL. And while it's clear that she's been an influential force in niece Meena Harris' life based on the recent release of Meena's children's book, Kamala and Maya's Big Idea, the 35-year-old activist and founder of the Phenomenal Woman Action Campaign is proving that she, too, has big ideas.
"Growing up in my family, it was sort of just what we did," explained Meena in an interview with Talk Stoop (via YouTube). "My grandmother especially taught me, my mom, and my aunt that we all had a responsibility to show up in a world with purpose ... and to make an impact any way that we could. So I think it's sort of in my DNA in many ways."
Growing up like Wonder Woman
Family has been an incredible motivator for Meena, a Stanford and Harvard grad, citing her children as inspiration for her work. "My daughters — all of our kids — deserve a better America free from anti-Black racism & police violence," she wrote on Twitter.
Meena does not discount the lessons taught by the example of her mother, lawyer and political analyst Maya Harris, and late grandmother, cancer researcher and activist Shyamala Gopalan, who were both single moms. 
"I now appreciate how powerful and formative that was for me," Meena recalled in an interview with Maisonette. "I joke that it was sort of like the opening scene of Wonder Woman where you're on this all-female sovereign island nation and it's all women who are running around helping each other and saving the world."
Meena Harris is behind the 'Phenomenal Woman' movement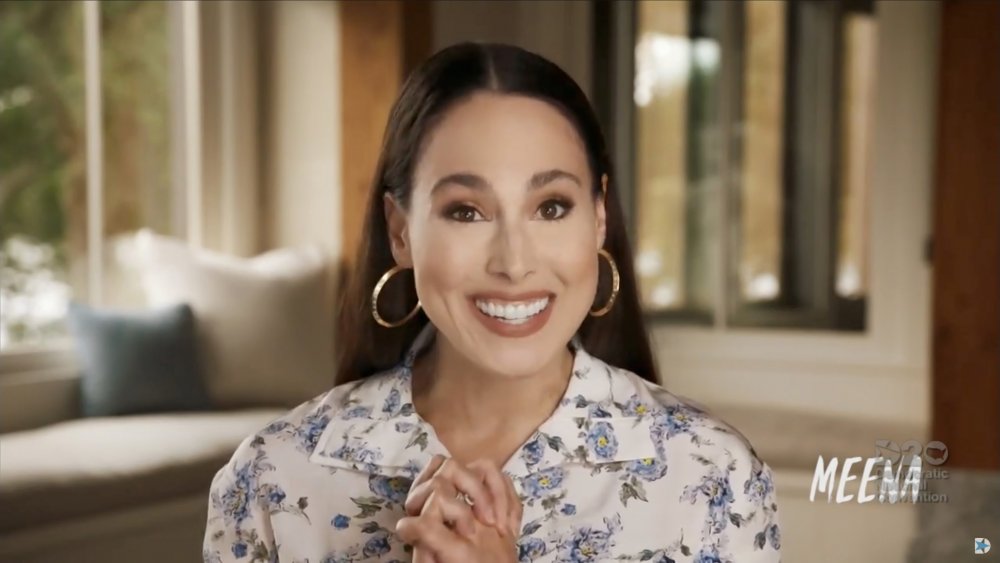 Handout/Getty Images
Today, Meena Harris draws strength from that legacy. After launching her Maya Angelou-inspired "Phenomenal Woman" T-shirts in response to the 2016 election, her social justice lifestyle brand has a growing list of ambassadors, including Alicia Keys, Serena Williams, Jessica Alba, Shonda Rhimes, and Ava Duvernay, all rolling up their proverbial sleeves to raise awareness for social justice campaigns and nonprofits ranging from the Black Futures Lab to Native Voices Rising to TGI Justice. The work dovetails with the central message of her children's book: "No one can do everything, but everyone can do something."
If it wasn't clear before how Meena felt about her aunt, it became clear on August 19, when she spoke in a video at the Democratic National Convention. Her love for Kamala Harris is palpable, as is her pride and adoration (via YouTube).