Here's What Bindi Irwin Did With Her Dancing With The Stars Money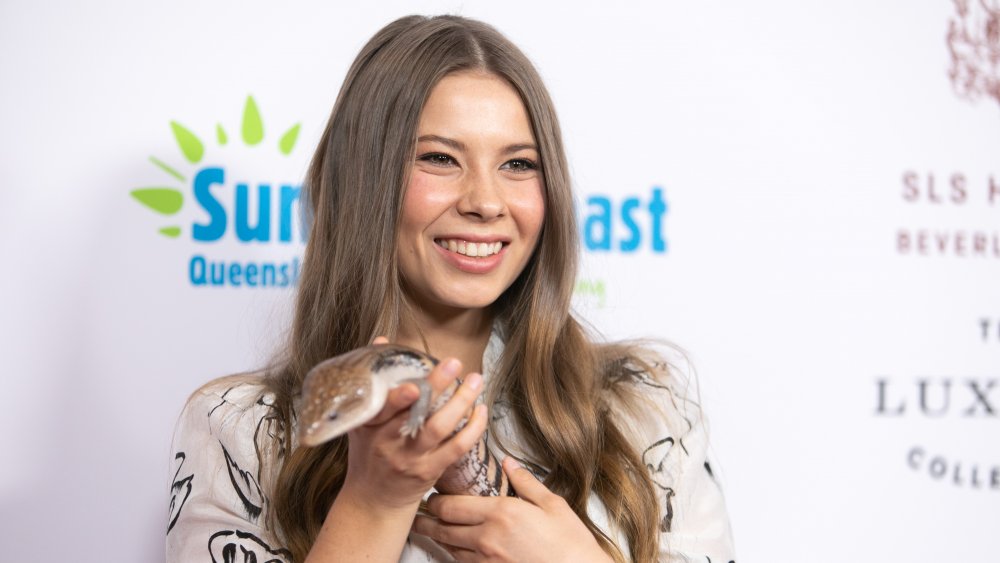 John Wolfsohn/Getty Images
Many kids with famous parents spend their lives trying to differentiate themselves, but Bindi Irwin, daughter of the legendary Steve Irwin, has dedicated hers to honoring her father's legacy and following in his footsteps. The Aussie firebrand is most well-known to U.S. audiences for her stint on Dancing with the Stars, on which she competed and won alongside partner Derek Hough. Considering she was just 17 years old at the time, Irwin's winnings were in contention for a while, but the matter was sorted out in court and she did eventually get what she was owed, per Business Insider.
People reports Irwin earned a whopping $360,000 in total for the reality competition show. The figure was made up of a $125,000 base salary, followed by additional payments as she advanced ($10,000 for the first week, up to $50,000 for weeks 10 and 11). And, in keeping with the idea of honoring The Crocodile Hunter's legacy, Irwin knew exactly what to spend her money on.
Bindi Irwin donated her Dancing with the Stars money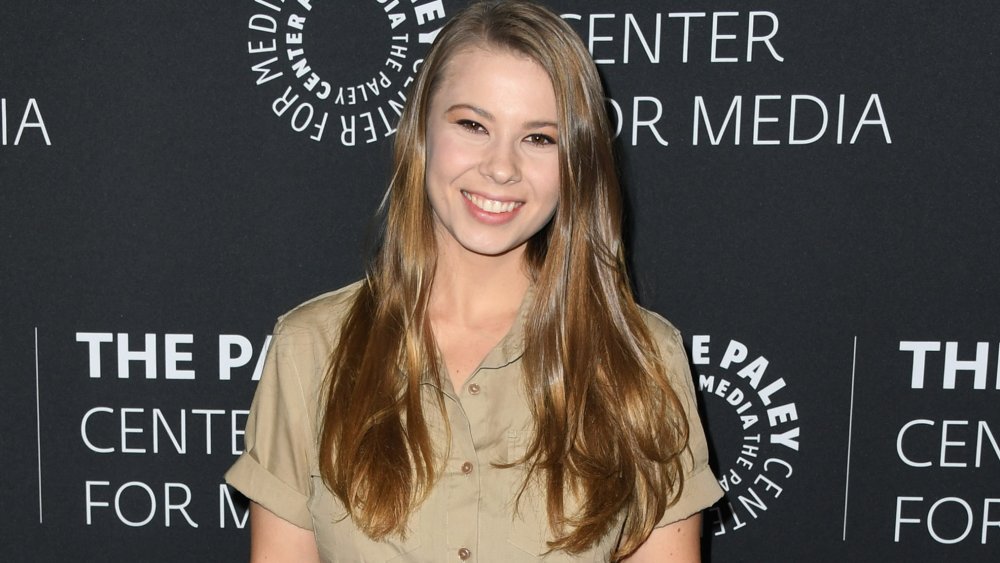 Jon Kopaloff/Getty Images
The massive paycheck Irwin eventually received for her DWTS triumph went straight back to the animals, just as her father likely would have wanted. The Crocodile Hunter's daughter still calls the Australia Zoo home and is a passionate and a lifelong activist for animal rights. When TMZ cornered her about settling the initial contract dispute, Irwin confirmed she would be donating her winnings.
"Everything that I make goes back to wildlife conservation," she confirmed. "It's who we are." Business Insider reports Irwin's parents created Wildlife Warriors, a nonprofit organization that fights for animal rights and conducts massive conservation efforts, in 2002. Irwin told TMZ, "We have conservation projects all over the world," further confirming her commitment.
The animal lover's social media is filled with photos of her cuddling up to cute animals, particularly those the Australia Zoo has helped to rehab, including this baby swan. Irwin's passion runs so deep, in fact, that when she and husband Chandler Powell announced they were expecting a baby, the accompanying photo showed the happy couple in the Zoo holding up a mini zookeeper's shirt for their upcoming arrival (via Instagram).