All The Ways Kamala Harris Has Made History So Far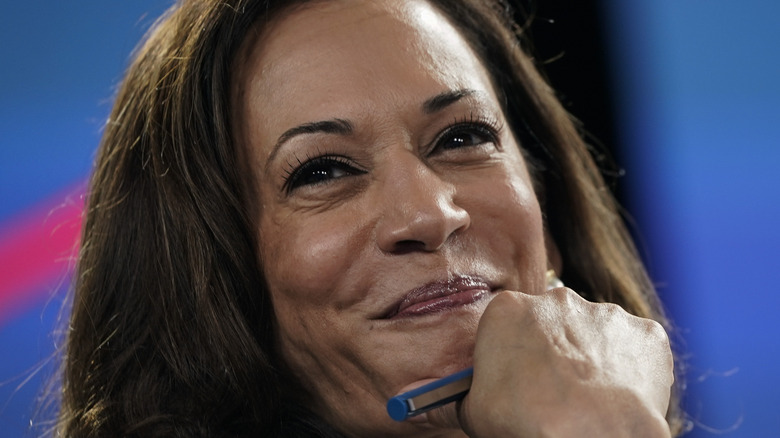 Drew Angerer/Getty Images
Kamala Harris is breaking ground. When Joe Biden named Harris as his running mate, Harris became not just the first Black woman to be chosen for national office by a major party but also the first woman of color (per The Guardian).
Per CNN, only two other women have run for vice president on a major ticket. Geraldine Ferraro was the first, in 1984. The second was Sarah Palin, in 2008. As noted by USA Today however, there's another Black woman who ran for vice president, albeit not on a major party ticket. In 1952, activist and journalist Carlotta Bass became the first Black woman to run for VP when she ran on the Progressive Party ticket. "This is a historic moment in American political life," she said in her acceptance speech. Historic for myself, for my people, for all women."
Harris being named as Biden's running mate is also historic, but it's far from the only way Harris has made history.
Kamala Harris is smashing barriers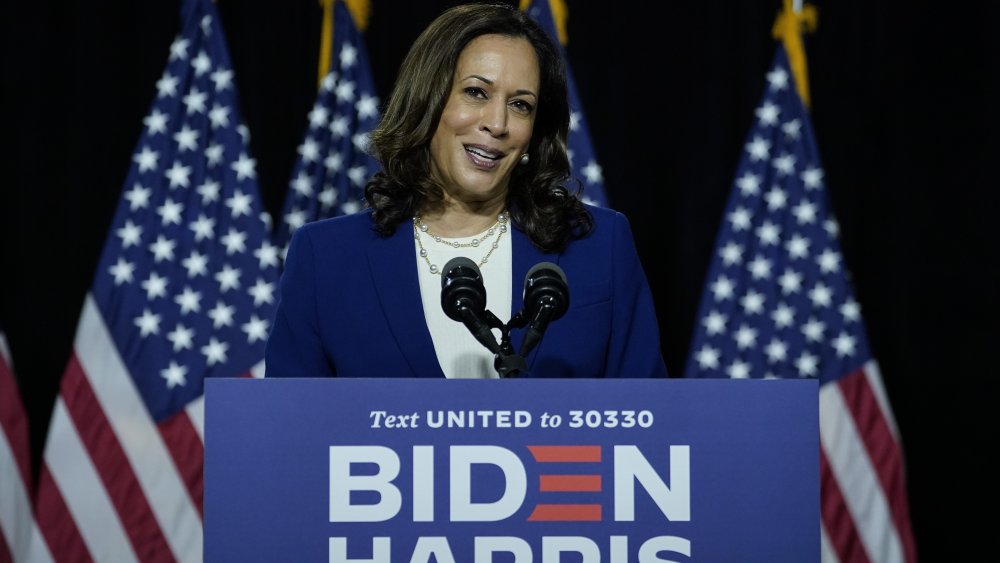 Drew Angerer/Getty Images
Harris was also the first woman as well as the first Black woman to become California's top law enforcement official when she became the state's attorney general. Harris is also the second Black woman to ever serve in the Senate, as well as the first Black female senator from California. As noted by her bio on the United States Senate website, Harris is also the first woman of South Asian descent to be a senator.
Per The Washington Post, Harris is one of just a few Black women who have ever run for president. In addition, Harris is the first Indian American to appear on a presidential ticket. If Biden wins the presidential election in November, Harris will become the first woman to ever serve as the nation's vice president.
Harris is proud of all the barriers she is breaking. She also applauded Biden's decision to choose her as his running mate and what that means for the future of politics. "Joe Biden had the audacity to choose a Black woman to be his running mate," she told The 19th Represents. "How incredible is that? And what a statement that is about Joe Biden. That he decided he was going to do that thing that was about breaking one of the most substantial barriers that has existed in our country — and he made that decision with whatever risk that brings."