Why You Should Gloss Your Hair Instead Of Dyeing It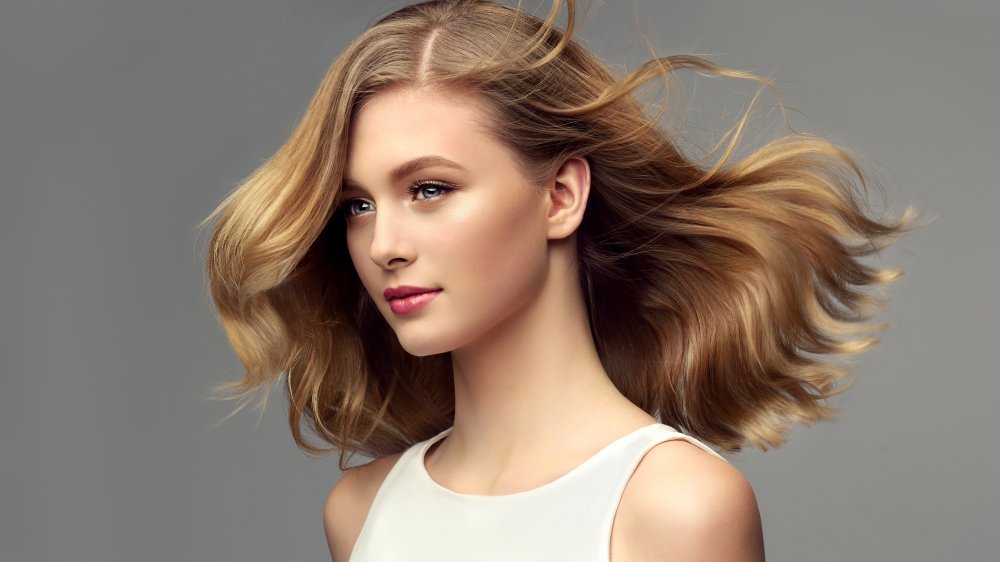 Shutterstock
It's a moment of truth that all women will face, usually by the time they're in their 40s — when there are too many gray hairs to pluck and too many people have started calling you "ma'am." This is when it seems like you've got two choices: embrace the gray and decide you're aging like a fine wine; or run screaming to the salon and beg a colorist to make it stop by any means necessary. Peroxide, permanent dye, foils, highlights — whatever she's got to offer, you're game. But there's another option: hair gloss.
Many of us have had a gloss treatment with no hue to add some shine to our locks, but a lesser-known option is pigmented gloss, which can be an especially good choice if your goal is to keep your natural color but just blend over the grays. "If you have gray hair and if you put a gloss on, it will have a very tonal effect as opposed to being one solid opaque color," color expert Paul Cucinello told HuffPost. "It will even reduce a little bit of frizz, and overall, your hair feels like you had a conditioning treatment and color done at once."
Hair gloss is also a good way to try out a new color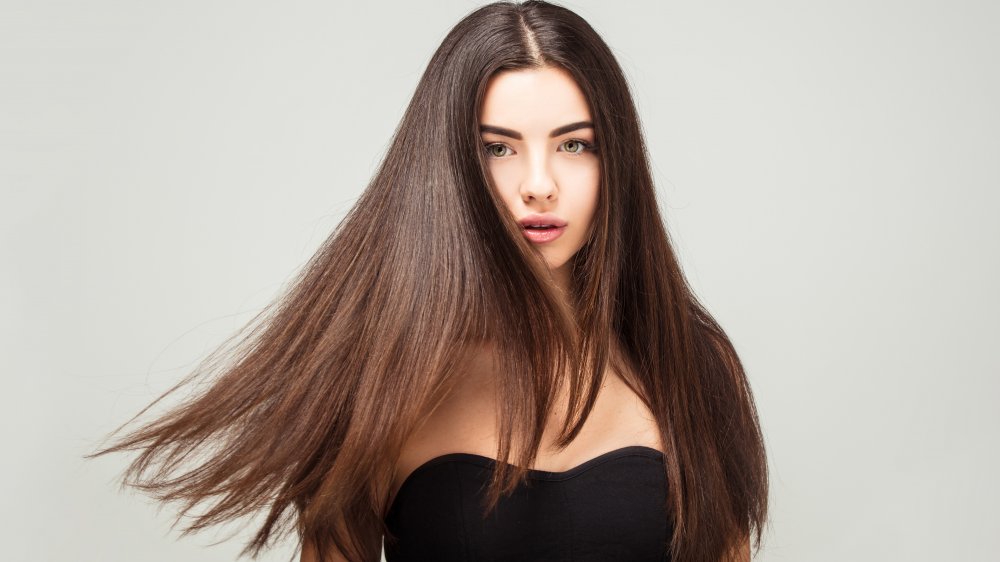 Shutterstock
One drawback of glossing compared to traditional color is that you'll need to repeat this treatment more frequently than dye, since it fades after a dozen or so washes (per MindBodyGreen). But that makes gloss the perfect solution if you've been thinking about changing up your hair hue but aren't quite ready to pull the trigger. You can also use a gloss on top of permanent hair color, to fine-tune the look — making it darker, deeper, redder, or brighter. "It's mixed specifically for a client and their needs," colorist Lucille Javier explained to Elle. 
Since a gloss is less expensive than conventional color, you also can use it in between dyes to save a little money on your upkeep. "I always recommend my clients come in for a gloss at the halfway mark between their color appointments just to keep things looking really fresh," hair stylist Lauren Miller told Oprah.