What Really Happened To Taylor Swift On Ellen's Show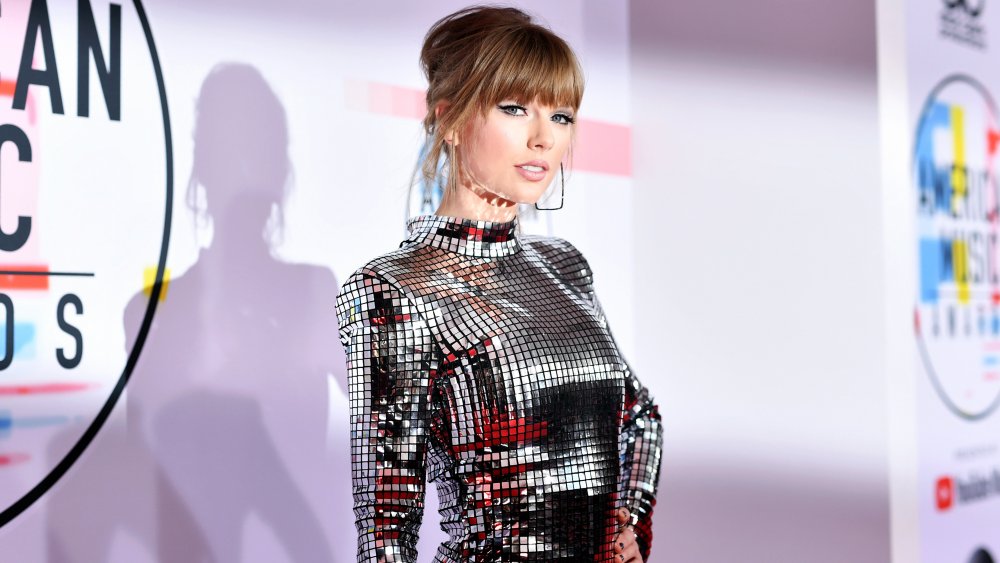 Emma Mcintyre/Getty Images
Beloved talk shot host and LGBTQ rights campaigner Ellen DeGeneres is in the midst of a very public fall from grace, as allegations against her from former employees on The Ellen DeGeneres Show continue to come forward to highlight an oppressive, intolerant, and downright toxic working environment. The legendary comedian is known for her sunny demeanor and message of kindness but, in the wake of these allegations, questions of who the real Ellen is are circulating.

Buzzfeed has reported the allegations, which continue to gather steam as more and more people come forward with their stories. Meanwhile, a former bodyguard of the star as well as a former DJ on the show also came forward to detail their allegedly terrible treatment while in her employ. Now, then, seems an opportune moment to revisit one of the most awkward interview moments in the history of The Ellen DeGeneres Show, when the host came face to face with one Taylor Swift.
Ellen called Taylor out over her ex-boyfriends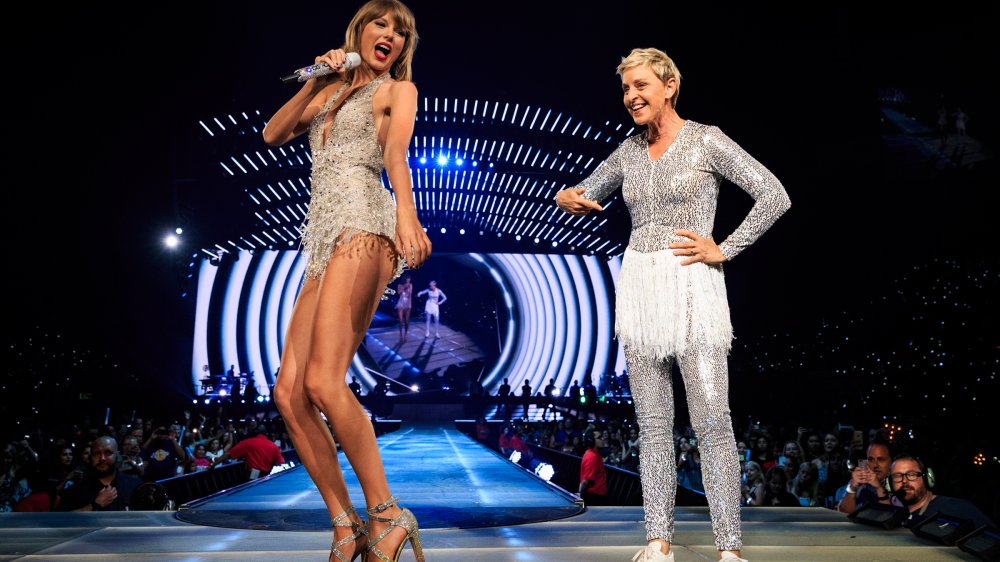 Christopher Polk/tas/Getty Images
The interview, which took place in 2013, right in the midst of Swift's Red era, is on YouTube in all its cringey glory. DeGeneres kicks things off by asking a clearly uncomfortable Swift how her boyfriend, Zac Efron, is doing, to which the singer-songwriter responds, "We actually never dated." Going against her "be kind" mantra, DeGeneres fires back, "Yes you did."
Next, the host proposes a little game, during which photos will pop up on a projector, of Swift with different high-profile celebs, and Swift will be tasked with ringing a bell for every man she's dated. The Folklore creator is, once again, demonstrably uncomfortable. After a few photos, she yells out, "Stop it, stop it, stop!" Swift then admits, "This makes me feel so bad about myself. Every time I come up here, you put a different dude up there on the screen, and it makes me really question what I stand for as a human being."
Swifties are up in arms about Ellen's treatment of Taylor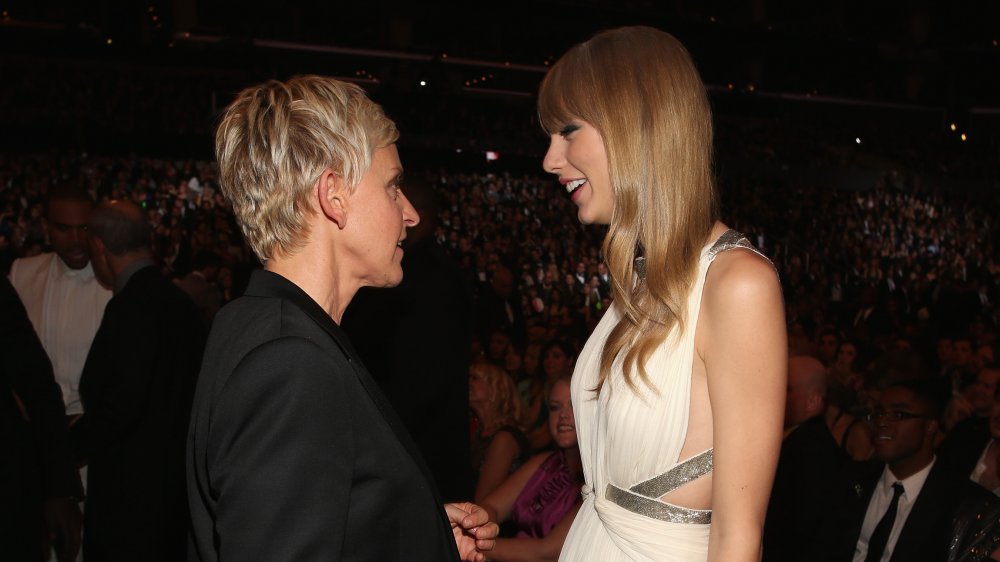 Christopher Polk/Getty Images
Swift's notoriously loyal fans are not happy with the interview, even all these years later, but particularly since DeGeneres' long-established niceness is being called into question. In a year in which everyone is trying to do better by each other, in the midst of a global pandemic no less, DeGeneres' treatment of Swift seems especially egregious. "This is such a nasty interview. This isn't ok at all," notes one fan, while another wonders, "Why is this not being considered as bullying in a serious way?"
Several fans pointed out how Swift's body language spoke to how awkward she felt, with one even noting she refused to take part several times, with DeGeneres outright ignoring her pleas. "She said 'I don't want to' like 3x and ugh this was horrible to watch honestly ... I felt bad for her," the fan opined. With all the reports of DeGeneres' behavior coming out right now, hopefully she can look back on this interview in a different light too, particularly considering it's not the only time the host has been accused of treating a guest badly.