What You Need To Know About Simon Helberg's Famous Parents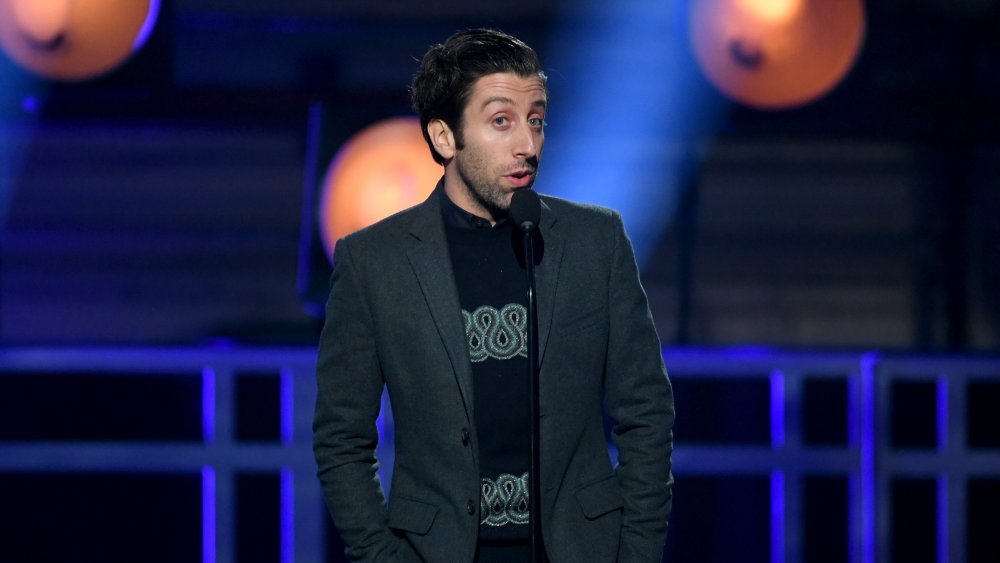 Kevin Winter/Getty Images
Actor Simon Helberg may have been launched into stardom through his own comedic acting — though his dreams of being in a boyband may not have amounted to anything — but he became a household name when he landed the role of Howard on the Big Bang Theory in 2007. However, even before Helberg appeared onscreen, Hollywood was a part of his life. His dad, Sandy Helberg, is a successful actor, and his mom, Harriet Helberg, is a casting director. 
Sandy Helberg was born in Germany and grew up in Ohio (via PeoplePill). After studying acting, Sandy performed with an improv group in New York and then became one of the early members of the Groundlings, the comedy troupe that gave us more of our favorite comedic actors than we can count. He went on to act in some of the smartest, most creative comedies of the 1980s (via IMDb) He appeared in Space Balls, the Mel Brooks Star Wars parody, This Is Spinal Tap, Christopher Guest's beloved rock-and-roll mockumentary, and M*A*S*H, the hugely influential dark sitcom about an Army hospital during the Korean War.
Simon Helberg's parents are both in showbiz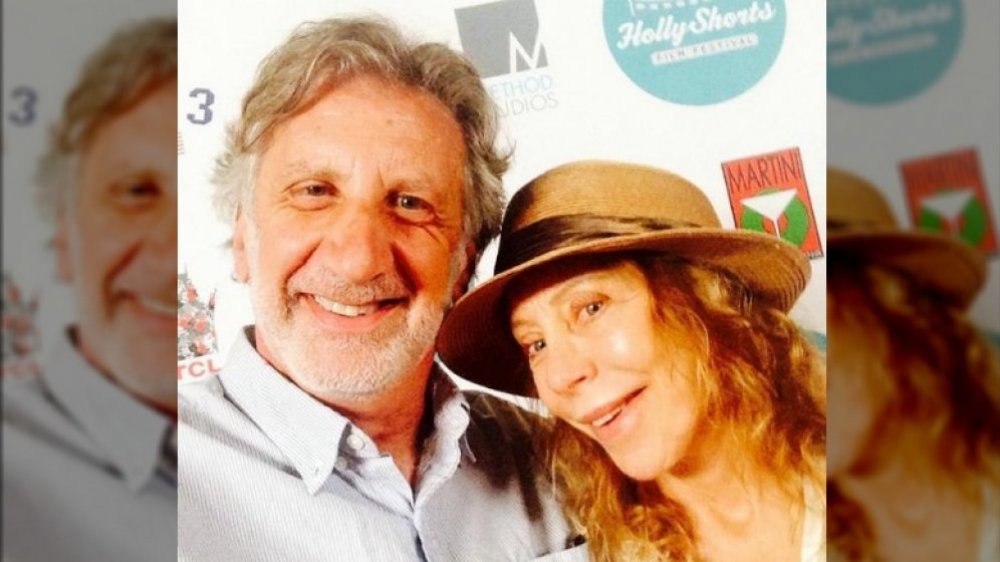 Twitter
Harriet Helberg also worked in film and is an award-winning casting director (via IMDb). She cast hundreds of commercials before moving to Los Angeles, where she worked on a number of well-known movies and TV shows. Perhaps most recognizably, she cast the iconic horror movie Carrie. Sandy and Harriet also wrote several television episodes together (aww), including an episode of The Golden Girls. 
Growing up in this family, Simon was pretty well-situated for success. He attended Crossroads, a Los Angeles K-12 school famous for its celebrity alums. According to the school's site, these alums include Jack Black, Maya Rudolph, and Zooey Deschanel. Refinery29 tells us that Jonah Hill, Kate Hudson, and Gwyneth Paltrow also went to high school at Crossroads. 
Simon Helberg has two children of his own — 8-year-old Adeline and 6-year-old Wilder. Maybe they'll continue the Helberg line and grow up to be successful comedic actors, too.