The Untold Truth Of JFK's Grandson, Jack Schlossberg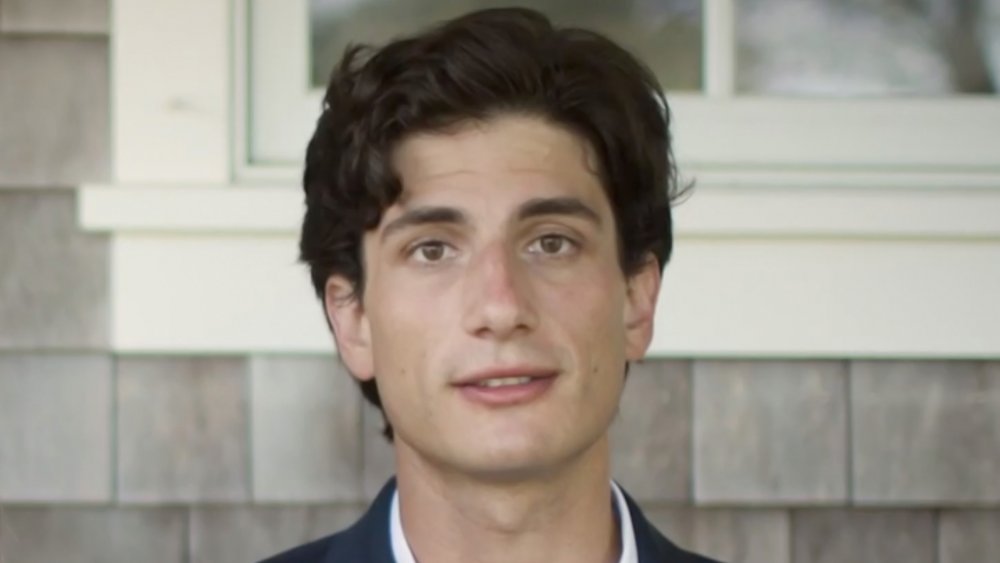 Handout/Getty Images
Former president John F. Kennedy may have passed away decades ago, but his legacy still lives on. One person carrying on the Kennedy legacy is his only grandson, John Bouvier Kennedy Schlossberg. The 27-year-old, who goes by the nickname Jack, was thrust into the spotlight at the 2020 Democratic National Convention where he spoke with his mother, Caroline Kennedy, in a segment called "We Lead from the Oval Office."
Schlossberg is still young, but he's already proven that he is one to watch. Whether or not Schlossberg follows in his grandfather's political footsteps in the future, he's already making waves.
As noted by Esquire, Schlossberg is the son of author and designer Edwin Schlossberg and JFK's only surviving child, Caroline. Schlossberg grew up in New York and went to college at Yale and then to Harvard where he enrolled in a joint J.D. and M.B.A. program.
Jack Schlossberg admires his grandfather, JFK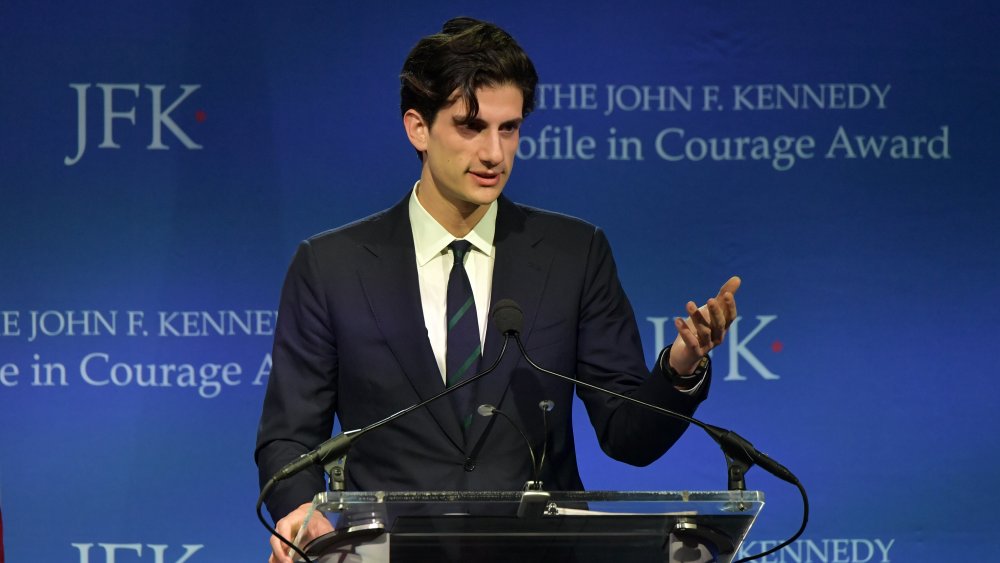 Paul Marotta/Getty Images
Schlossberg's future seems bright indeed. While Schlossberg has only started coming into the limelight recently, he's already built up a fan base on social media with more than 48,000 followers on Instagram and more than 37,000 on Twitter.
Schlossberg has hinted at a future political career. In a 2017 interview with Boston.com, he was asked if he plans to go into politics and was elusive in his answer. "I'm not sure what I want to do — business, law, something else," he admitted. "I came into law school thinking I really wanted to practice environmental law... I'll always be interested in climate issues, but my idea of what I want to do will probably change."
A writing career is something that we may also see Schlossberg pursue. He has bylines in a number of major publications including The Washington Post, The New York Times, and Politico, where he wrote that he is not just Kennedy's grandson but also "a student of his life, legacy and administration."