The Surprising Job Move Kamala Harris' Husband Just Made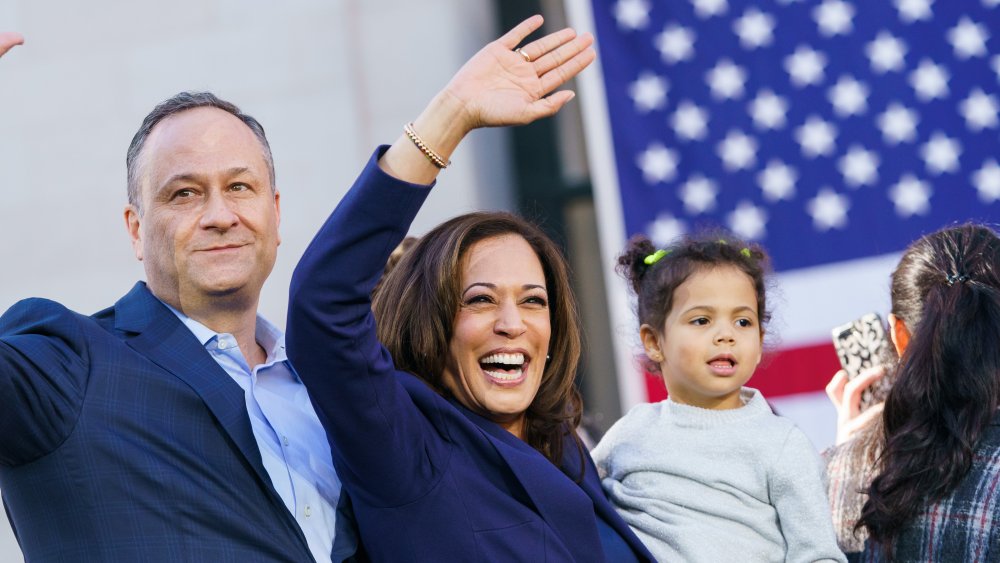 Mason Trinca/Getty Images
Democratic vice presidential nominee Kamala Harris may be getting some more time with her husband, Doug Emhoff, after he announced that he's taking a leave of absence from his job. Emhoff works as an attorney for the Los Angeles office of DLA Piper — one of the world's largest law firms. He is known for handling tough cases in the public spotlight. While his credentials are impressive, they may raise eyebrows in Washington, D.C., if his wife becomes vice president. Since his clientele includes big companies and even bigger individuals and influencers, it could pose a conflict of interest when it comes to uninfluenced policy-making. 
Emhoff's leave of absence helps to avoid these conflicts. "You don't want federal officials exercising discretion in a way to benefit the vice president's spouse or his clients," explained Kathleen Clark, a law professor at Washington University, to The Washington Post. She added: "What you don't want is for DLA Piper to become the law firm version of the Trump hotel in D.C., where people go and pay tribute." 
Doug Emhoff's job move avoids a conflict of interest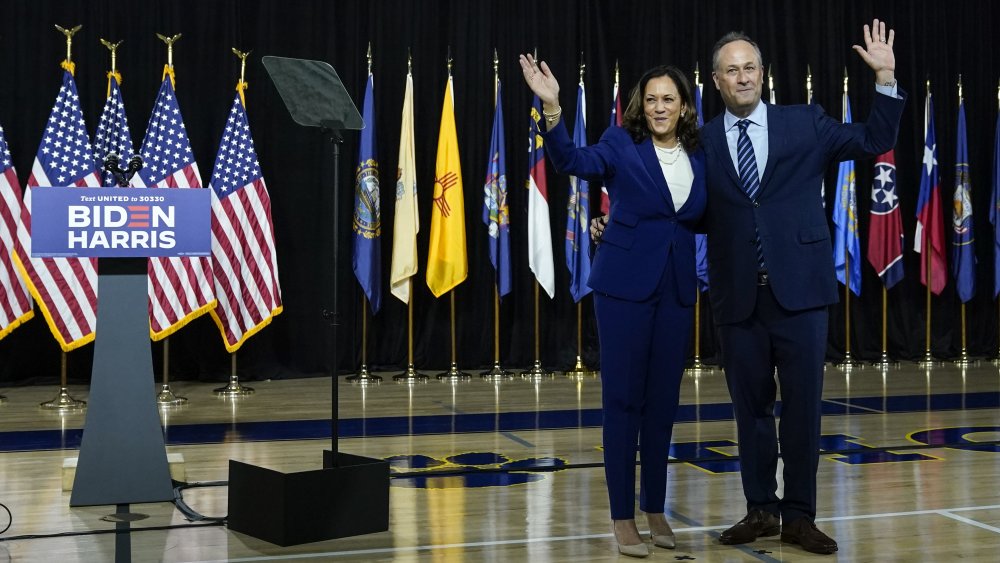 Drew Angerer/Getty Images
Unlike Jill Biden, who continued to teach throughout her husband's time as vice president under President Obama, Emhoff was forced to make what was likely a very difficult decision. However, the nature of his job is very different and makes it difficult for him to continue without facing serious questions from political opponents and voters alike (via The New York Times). 
In fact, Bob Shrum, an advisor to Democratic candidates, speculates that the Biden-Harris team likely are already deciding how to handle Emhoff's high-profile career. "I have no doubt that a Biden-Harris administration would look at this issue very carefully and would impose rules that would ensure that there was no conflict of interest," said Shrum.
While Emhoff may have to step away from his career for now, at least the couple will have more time together as they hit the campaign trail.
Why the move is in the Harris' best interest
While the offices of both President and Vice President are exempt from a specific prohibition on financial conflicts of interest, Emhoff's decision means that Harris won't have to face queries in the future about any potential financial benefits he receives from foreign governments, for example. 
Also, this situation signals that times are certainly changing. There is no current federal law that would require Emhoff to divulge his clientele, but someone who has been nominated for a federal position would have to do so. 
"I'm sure it never occurred to drafters of that law in 1978 that a partner in a major international law firm would be the spouse of a president or vice president," said Don Fox, who served as general counsel and acting director of the Office of Government Ethics during the Obama administration. He also says that it might be time for Congress to reconsider the law to better reflect modern times.