Here's What Dr. Fauci Thinks About The Safety Of Voting In Person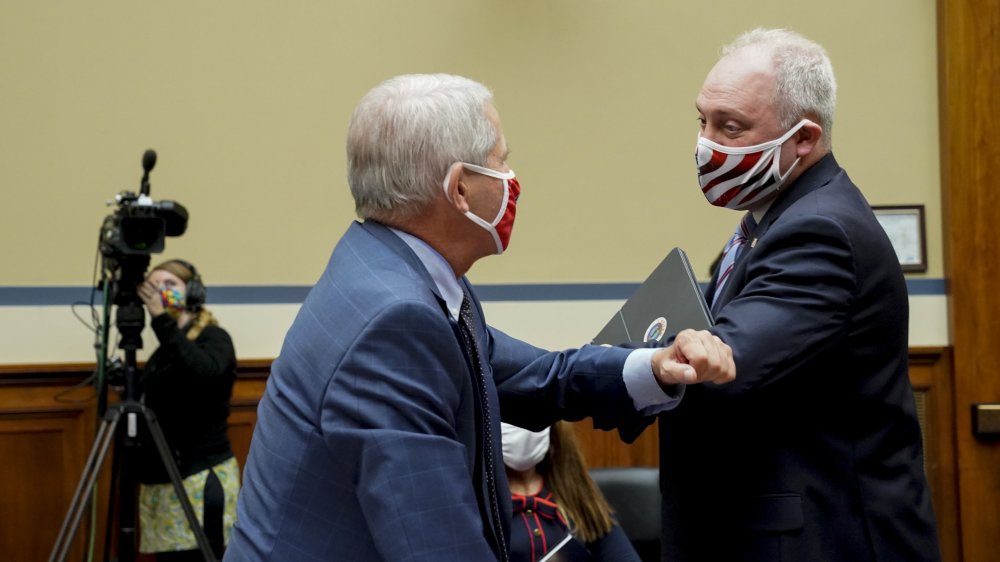 Pool/Getty Images
We know November feels like a lifetime away, but if you had any doubts about the importance of voting in this year's elections, you may want to listen to the country's pandemic expert, Dr. Anthony Fauci. He noted that he's got his voting plan already figured out and said: "I think if [voting is] carefully done, according to the guidelines, there's no reason that I can see why [voting in person will] not be the case. For example, when you look at going to a grocery store now, in many regions and counties and cities that are doing it correctly, they have "X"s every six or more feet. And it says, 'Don't leave this spot until the person in front of you left their spot'" (via National Geographic). 
Concerns over health and safety are real. Even though we are still months away from November, there are 5.5 million active coronavirus cases around the country so far, and just over 173,000 deaths. While the number of new cases have dropped, the total case numbers remain high, per The New York Times.
Here's who Dr. Fauci thinks should vote by mail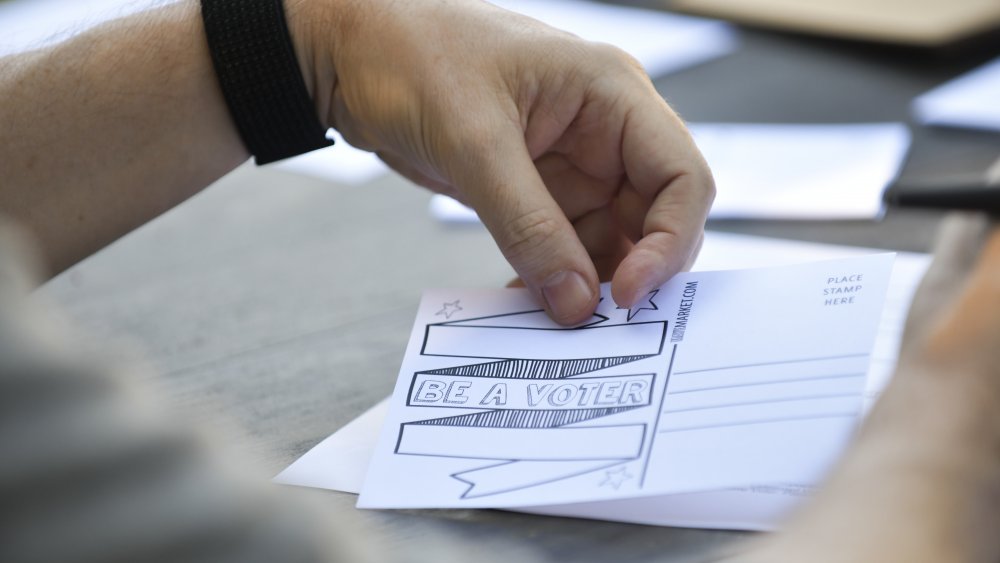 Rodin Eckenroth/Getty Images
Fauci says that not everyone needs to go to vote in person, and adds that in certain cases, exemptions do apply. "Obviously if you're a person who is compromised physically or otherwise, you don't want to take the chance. There's the situation of mail-in voting that has been done for years in many places. So there's no reason why we shouldn't be able to vote in person or otherwise," he told National Geographic.
Media reports say that with the coronavirus pandemic far from being under control, the U.S. Postal service will be playing an important role in this year's process. But the delivery deadlines set by some state legislatures could make it difficult for ballots to be counted, particularly if they are sent in close to Election Day. The Wall Street Journal has already warned that the manner through which both election and postal officials will handle the mail-in process will have a big impact on both how the votes are counted — and ultimately the outcome. Democratic candidates, for example, have been calling on their supporters to have a voting plan for November to ensure they are able to cast their ballots (via WHIO TV).