Here's How Much The Chicks Are Really Worth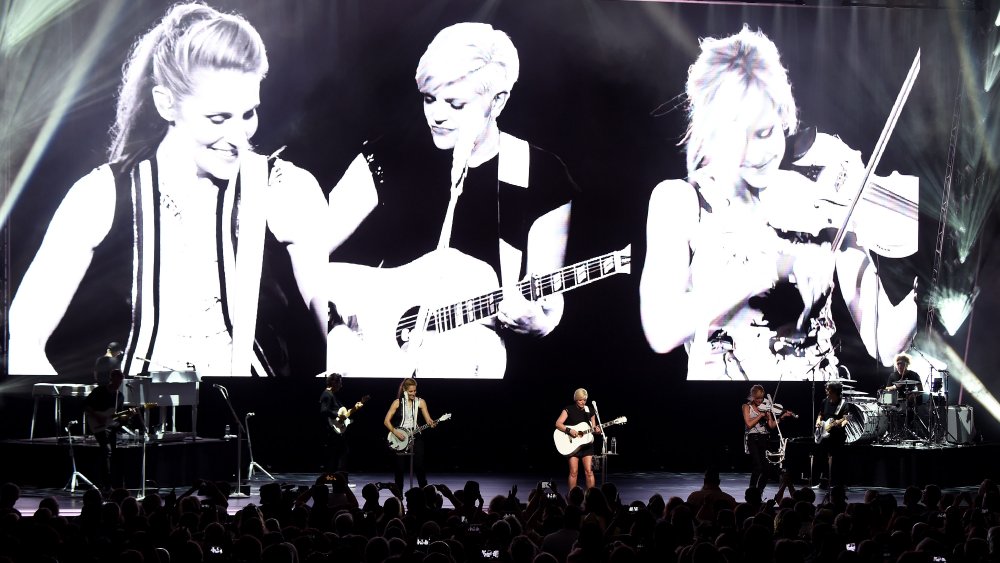 Kevin Mazur/Getty Images
The Chicks Formerly Known as Dixie have had some ups and downs in their long career, that's for sure, but even during those times when it seemed that their fans were deserting in droves (as happened after a 2003 incident in which they famously dissed then-president George W. Bush by saying they were ashamed to claim him as a fellow Texan), they somehow found a way to keep the money rolling in without having to resort to busking in the streets.
Fox Business reports that over the past 22 years, the group has earned an estimated $47.3 million dollars in album sales, with $12.5 million of that being from their chart-topping 1998 album Wide Open Spaces. (Sales figures were not available at the time of writing for 2020's Gaslighter.) Touring has been even more lucrative for them, with Fox recording $165.1 million earned from four worldwide tours over a time span ranging from 2000 to 2016.
How well-feathered is each Chick's nest?
There are three Chicks in all — on banjo and guitar there's Emily Erwin Strayer, while Martie Erwin Maguire plays fiddle and mandolin, and Natalie Maines sings lead (with the other two joining her on backup vocals). Fox Business doesn't go into too much detail about the personal finances of Strayer and Maguire, but reports that both are worth about $50 million each, a figure that Celeb Net Worth confirms.
With Maines, Fox had access to financial details that came out during her divorce proceedings when she split from hubby Adrian Pasdar. Maines evidently owns $4,476,258 in real and personal property and $121,205 in stocks and bonds, and her bank accounts plus cash on hand were worth $1,943,452 at the time of recording. As of the 2019 divorce, those reported assets totaled $6,540,915, although Fox Business also calculates her net worth to be around $50 million, exactly the same as her fellow Chicks. It seems they must divvy up the profits pretty equitably, and they've all been savvy enough to hang on to what they've got. $50 mil + $50 mil + $50 mil (or $50 mil x3, if multiplication's more your thing) = $150 million, which is the total net worth of all three Chicks.