What You Need To Know About Home Town Takeover's Location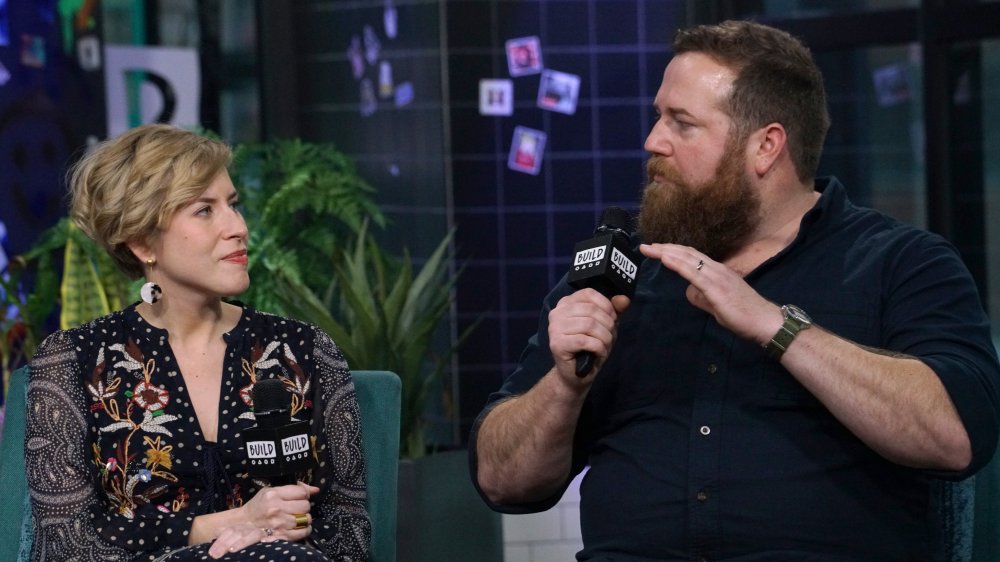 Manny Carabel/Getty Images
Were you as glued to the screen as we were, ogling married couple Erin and Ben Napier as they renovated buildings in their charming town of Laurel, Missouri? You're remembering it right. Laurel is that place that looked suspiciously like the Gilmore Girls'  fictional, Star Hollow.) If so, maybe you've heard that HGTV's hit series Home Town got a promotion. In 2021, the Napiers, starring in a new, six-part docus-eries, Home Town Takeover, will hit the road to renovate an entire town (via HGTV).
HGTV chose between more than 2,600 towns to find their "diamond in the rough," a place with deep-rooted history, strong community spirit, and a neglected downtown (via Apartment Therapy). Think the bar's high? That's not all. As Erin Napier told Today, the place they finally chose had also "faced down major adversity and persevered."
Enter Wetumpka, Alabama, (population 8,278), a town in Elmore County, close to Montgomery. In addition to struggling with closing businesses and young outmigration — crises typical to many American small towns — Wetumpka was devastated by a tornado in 2019. The tornado damaged 35 homes throughout Elmore County, and destroyed or damaged multiple buildings in the city's downtown, including the police station and Wetumpka's celebrated First Presbyterian Church (via WFSA12 News and HGTV). "The people of Wetumpka know they have a small town that's worth saving, and now the world will see why this tight-knit community deserves a fresh start," said Erin. 
All about Home Town Takeover's location: Wetumpka, Alabama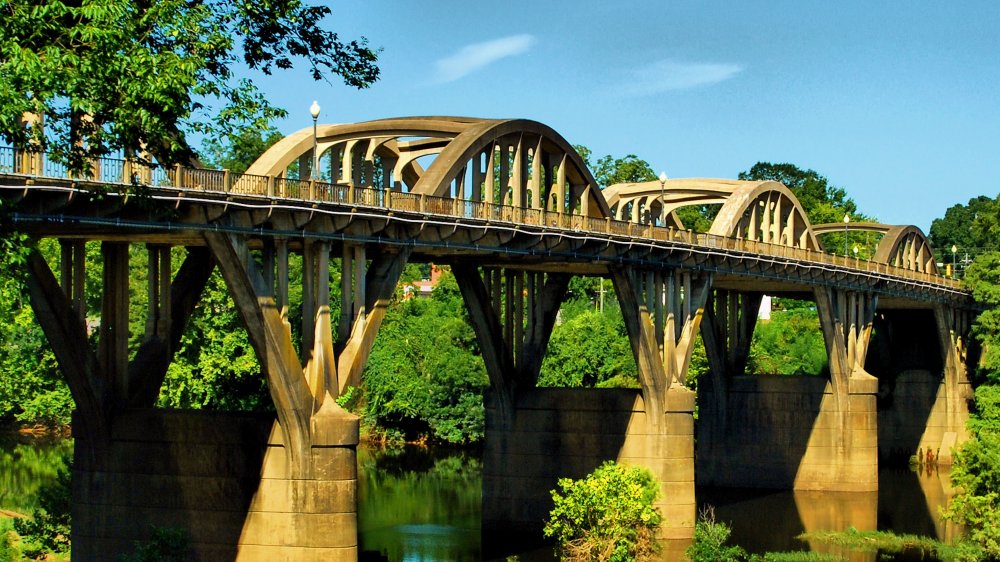 Shutterstock
Wetumpka is an Indigenous Creek word describing the "rumbling waters" of the Coosa River, which runs through the town and attracts whitewater enthusiasts to the region (via Sweet Home Alabama and HGTV). The Wetumpka Herald has a digital front page filled with news about construction projects and high school football prognostics. 
In the summer, you can visit the city's River and Blues Music & Arts Festival. In the winter, bundle up and gawk at its New Year's Eve "Asteroid Drop" (via The City of Wetumpka). If you have a thing for golf clubs, granaries, barbecue places, nature trails, and botanical gardens — or if you need to visit the place that the Hollywood epics Big Fish and The Rosa Parks Story were filmed — Wetumpka, Alabama is your place (via Sweet Home Alabama and HGTV). And it's exactly this small-town magic that drew the Napiers to Wetumpka in the first place. 
How did Wetumpka react to the news that Erin and Ben Napier would be coming their way? "We're so excited," said Mayor Jerry Willis during a conference call with the Napiers. "Our city has come a long way, but you guys are going to be the catalyst that it takes to push us over the top" (via The Wetumpka Herald).