Inside Chrissy Metz And Hal Rosenfeld's Relationship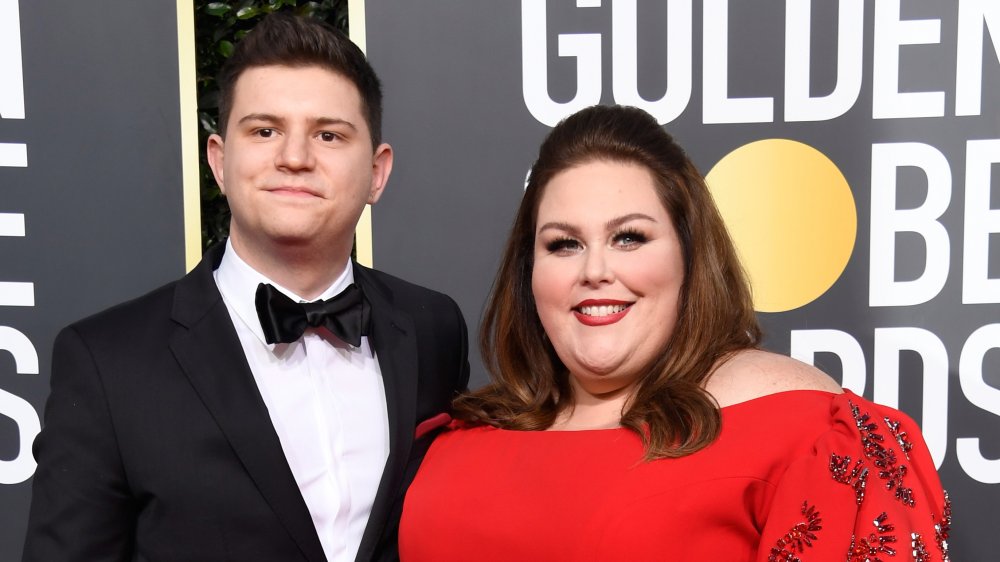 Frazer Harrison/Getty Images
This Is Us star Chrissy Metz, 39, has split from her boyfriend, composer Hal Rosenfeld, 27 (via Page Six). While the couple's split may be sad news for fans, there were signs that the fast-moving romance was hitting a rough patch.
Metz began dating Rosenfeld in 2018. And by her birthday celebration in early October of that year, the pair were solid enough that she felt comfortable sharing a photo of the two, arm in arm, on her Instagram. However, they didn't officially go public until that November, when the pair, accompanied by actress Francia Raisa, were spotted at a jazz night at the W Hollywood hotel (via People). "He adores her and she is really into him as well," an insider said at the time (via US Weekly).
We were all routing for them. As Metz once said, "You have to kiss a lot of frogs to find a prince" (via US Weekly). And Metz, who ended a seven-year marriage with British screenwriter Martyn Eaden in 2013, seems to have done her fair share of sifting through the frogs (via Oprah). 
Chrissy Metz and Hal Rosenfeld's relationship moved fast
It was a whirlwind romance. The pair walked down the red carpet at the 2019 Golden Globes (via US Weekly). And they couldn't keep their feelings to themselves, with Rosenfeld gushing on Instagram, "I'm ... thankful to have such an amazing, beautiful, inspiring, loving, and supportive woman in my life." And Metz was quick to reciprocate, captioning a since-deleted beachside pic, "You'll never know dear how much I miss you" (via Today). 
At one point, costume designer Hala Bahmet said she thought Metz might have found the one. "He comes to set and he's just so lovely because he'll bring her ... special things that she really likes," Hala dished to Hollywood Life. "I think it's really, really nice, and they're obviously in love ... I'm really happy for them." Fast forward to August, and Metz was caught with a giant, engagement-like ring on her left-hand finger. Gossip was that the two were engaged (via CheatSheet). And then ... relative silence. 
Signs of trouble in Chrissy Metz and Hal Rosenfeld's relationship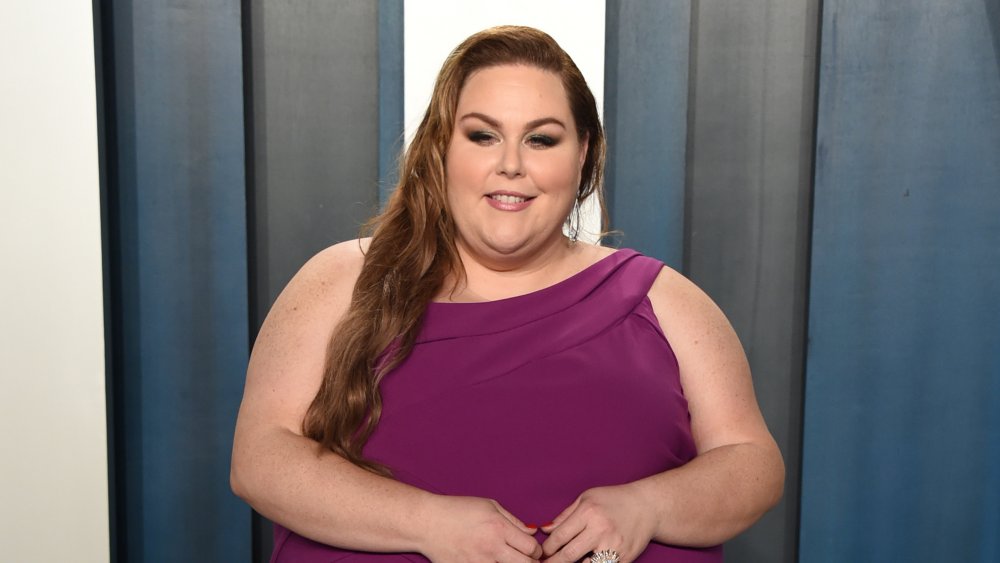 John Shearer/Getty Images
No one knows exactly what happened between Metz and Rosenfeld to cause their breakup — but there have been indications of romantic troubles. First, there's Metz's post from way back in the summer of 2019 that read something like a eulogy. "I'm learning ... To love differently. To change. To evolve. To trudge," she wrote (via Instagram). "If you're deep into a relationship and feel disconnected, explore what parts of your partner you might be rejecting and where you might feel rejected, too." 
Then, a year later, Metz made headlines again by dropping an epic breakup song titled "Actress." The song will form part of her upcoming debut album (via Country Now). "We have all had those experiences where we put on that brave face when our heart is just broken," said Metz, explaining the song's heart-wrenching lyrics that describe someone running into her ex-lover who happy with someone new. "We act as if nothing is wrong. Even though you're dying inside — wanting something so desperately you don't have anymore."