The Truth About Lori Loughlin's Husband, Mossimo Giannulli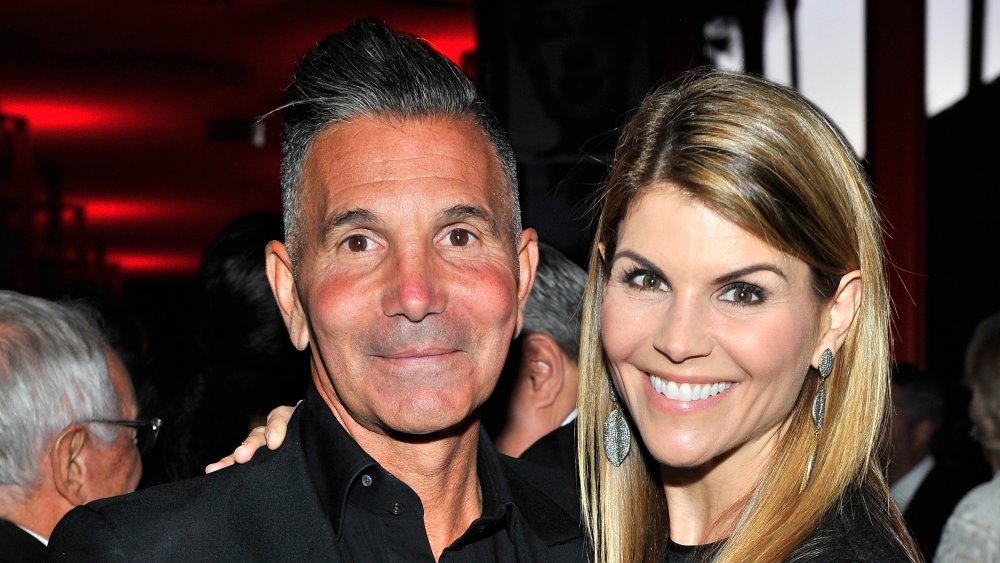 Donato Sardella/Getty Images
If you've been following the saga of the celebrity parent college admissions scandal, you'll no doubt be familiar with the name Lori Loughlin, as the former Full House actress has perhaps the highest profile of any of the wealthy moms and dads who ponied up a few hundred thou to get their underachieving little darlings into prestigious colleges. While her husband, Mossimo Giannulli, may have a less familiar face, you're undoubtedly familiar with his name and even some of his designs, at least if you're a Target shopper. Yes, he's that Mossimo, the one who lent his name to Target's house-brand clothing (via People).
The most recent chapter in the sordid tale of college admissions gone awry is one entitled Retribution, in which sentencing for both Loughlin and Giannulli was passed down. It looks like "Aunt Becky" will be doing two months in federal prison followed by 100 hours of community service performed during two years of supervised release. Giannulli, however, got the tougher sentence as it was determined that he'd been the driving force behind the couple's participation in the "pay to play" college scam. According to CNN, he'll be doing five months behind bars and must perform 250 hours of community service. The former will undoubtedly be done in a cushy country-club lockup, and we very much doubt that the latter will involve wearing an orange vest and picking up roadside trash, but still, if Loughlin got a wrist slap, at least her hubs got two slaps.
Mossimo Giannulli and his fall from grace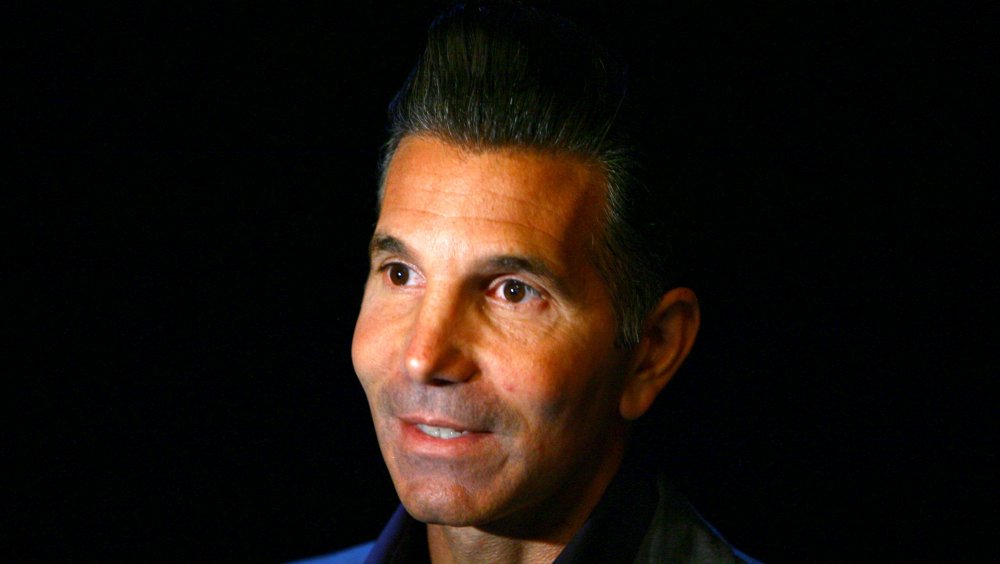 Scott Wintrow/Getty Images
Giannulli, despite his exotic name, hails from Encino, California, where People reveals he grew up the son of an architect and a homemaker. He studied architecture and design at the University of Southern California (where he was presumably admitted on his own merits) but dropped out to pursue a career in design and entrepreneurship. In the mid-'90s, Mossimo was actually a top-selling swimwear designer who partied with A-listers and met –- and subsequently married –- sitcom star Loughlin. Well, the late '90s weren't kind to the careers of either one, but they rode out the rough times and Giannulli's decision to partner with Target in the early '00s restored the family fortune.
So what drove him to engage in the kind of activity that would have him wearing aesthetically-unpleasing prison khakis? (Orange may be the new black, but, according to the Prison Talk forum, it's only used for high-risk federal inmates.) High-level helicopter parenting + big bucks = criminal activity, evidently. Giannulli, at his sentencing hearing, did not speak of his motivation, instead wisely choosing to apologize instead of making excuses. He told the court, "I take full responsibility for my conduct. I'm ready to accept the consequences and move forward with the lessons I've learned from this experience" (via CNN). Who knows, he could come out with some interesting ideas for his next Target collection: prison couture for a post-pandemic world.