Here's How Much Lori Loughlin Is Really Worth
Rodin Eckenroth/Getty Images
For a whole generation of kids, Lori Loughlin will always be Aunt Becky. The Full House star has been a screen stalwart since the '70s, racking up close to 90 credits over the course of her career, which includes appearances in the likes of Seinfeld, Blue Bloods, Ghost Whisperer, and plenty more. Teen reboot 90210 introduced Loughlin to a whole new raft of fans, while the Full House reboot on Netflix, Fuller House, scratched that nostalgia itch.
And then of course there's the Hallmark channel, which became her home away from home after the network sitcoms stopped calling. Loughlin became a recognizable face of the brand for her roles in When Calls the Heart, Garage Sale Mysteries, and a whole host of other titles (via IMDb).
With a working resume spanning decades, and the fact that she's married to successful fashion designer Mossimo Giannulli, you'd probably expect Loughlin to be rolling in the dough, even given her recent legal woes.
Lori Loughlin and Mossimo Giannulli were implicated in the college admissions scandal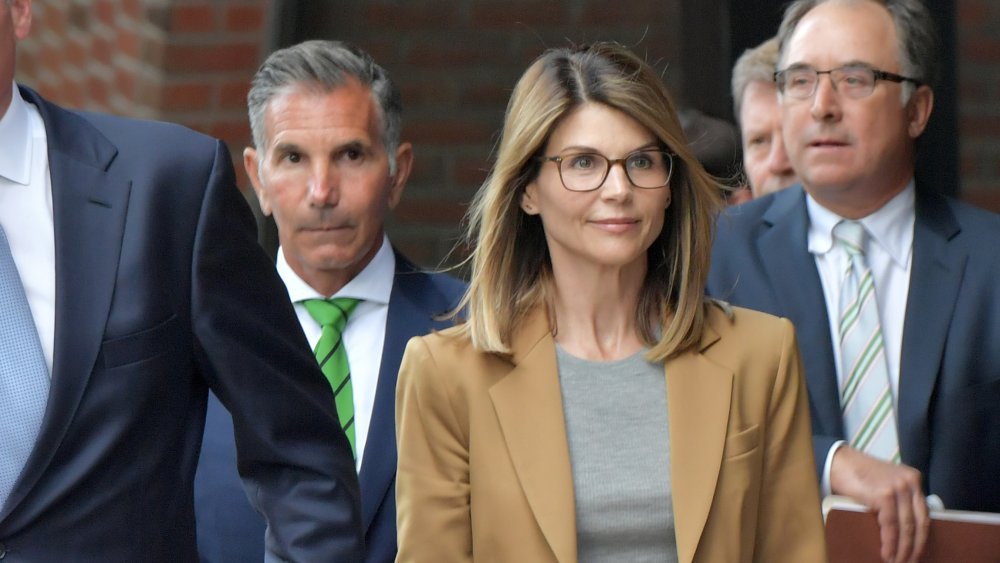 Paul Marotta/Getty Images
Trouble came with her part in the college admissions scandal, in which Lori Loughlin and Mossimo Giannulli, along with several other high-profile celebrities, including Desperate Housewives star Felicity Huffman, were charged with bribing their kids' way into college. Now, the iconic actress is garnering the spotlight once again for a very different reason. 
CNN reports Loughlin and Giannulli pleaded guilty to paying the mastermind behind the scheme to get both their daughters into college. However, with their substantial fortune, any fines incurred likely won't make too much of an impact. As noted by Forbes at the time, the money these parents spent on getting their kids into USC by pretending they were sporty could've been used to make them actual Olympians.
Lori Loughlin spent big bucks trying to get her daughters into college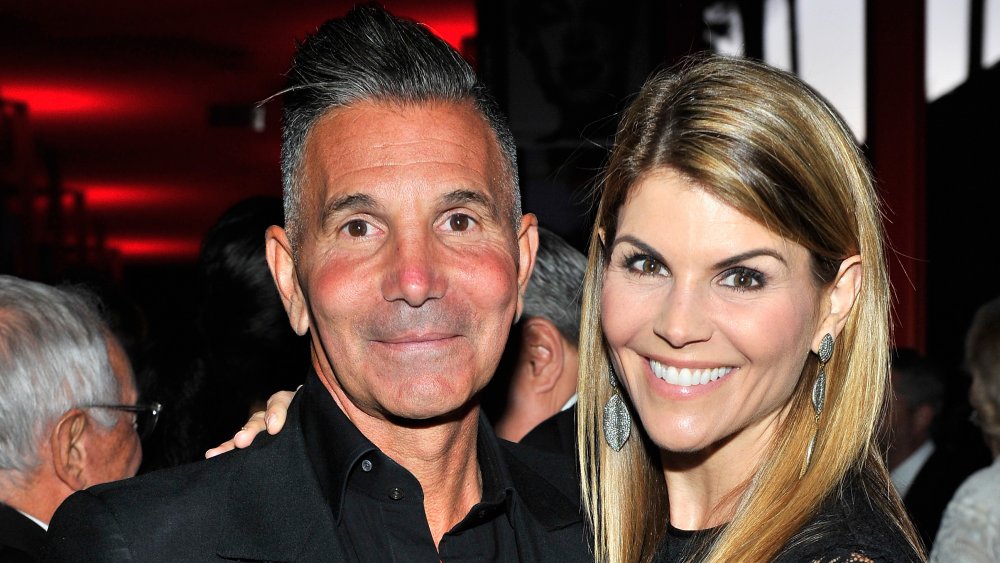 Donato Sardella/Getty Images
Although Loughlin and Giannulli are certainly very wealthy, they were likely put off donating a few million dollars to the school because doing so wouldn't necessarily guarantee admission. Bribing coaches to designate their daughters as athletic recruits for the crew team was, at the very least, a sure thing. Still, the $500,000 they shelled out probably could have been put to better use actually developing whatever their daughters' strengths may be.
Aside from facing prison time, CNN reports Giannulli will likely have to pay a $250,000 fine, while Loughlin will have to pay her own $150,000 fine. With everything combined, that's almost one million dollars for a school that, according to Forbes, Giannulli himself dropped out of to pursue his fashion design career.
Lori Loughlin is a multi-millionaire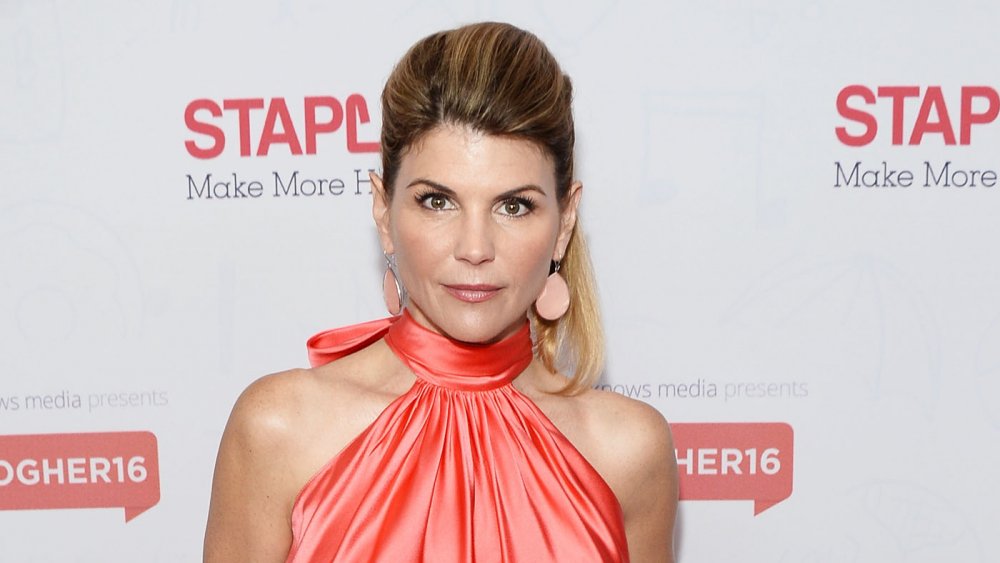 Matt Winkelmeyer/Getty Images
Forbes advises the celebrity couple have a combined net worth of $88 million. However, Celebrity Net Worth have revised their numbers to put Giannulli at around $70 million. Loughlin is up at the same amount, but Celebrity Net Worth reports it as a combined net worth with her hubby. 
Considering Forbes previously had the star of Full House star earnings at around the $8 million mark, it's reasonable to assume she hasn't dropped too far below that level.
However, Fox Business notes that the actress was dropped from several lucrative partnerships, including one with Hallmark where she's made several holiday-themed movies to date, following her initial charges last March. Likewise, an advertisement for HP starring Loughlin and daughter Olivia Jade, who was at the center of the scandal, was also pulled and the company issued a statement distancing themselves from the beleaguered starlets. Still, it's clear the Loughlin-Giannulli family has more than enough money to fall back on.