Robert Trump's Ex-Wife Blaine Causes A Stir With Instagram Post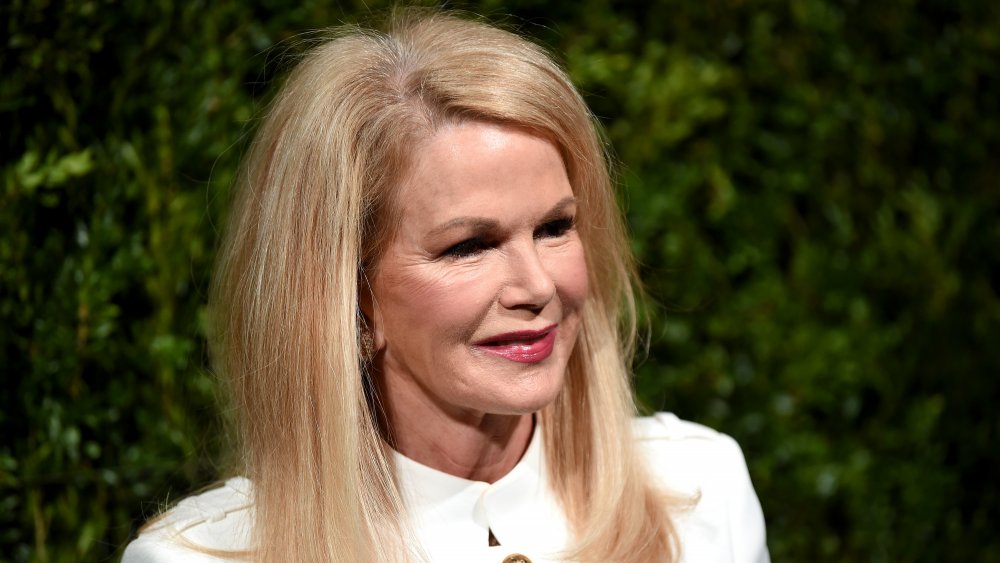 Dimitrios Kambouris/Getty Images
Blaine Trump posted a tribute to her late ex-husband, Robert Trump, on her Instagram account on Friday that had heads turning (via Page Six). The post included a picture of the couple at the Graceland Wedding Chapel in Las Vegas, where they'd renewed their vows in the 1990s. Blaine Trump's caption expressed her appreciation of the memory but also revealed that she and her son Christopher, whom Robert Trump had adopted, would not be included in Friday's White House funeral service. 
Blaine wrote, "Godspeed Robert! I received this yesterday, reminding me of the time we renewed our wedding vows. #GracelandWeddingChapel! Thank you for the memories, it was a great ride starting in 1980 ending in 2009. Christopher and I are sad not to be included today at the funeral but we will be thinking of you and there in spirit. RIP." The revelation that Blaine and Christopher hadn't been invited to the service came as a surprise, with commenters expressing that the move was in bad taste.
Robert Trump passed away in New York City on August 15 at age 71; although he had been ill, details of his death have not been released. Blaine's heartfelt Instagram post following his death read, "Always and always Robert... thank you for the wonderful memories, we had a great run until the painful ending. You will always have a place in my heart and Christopher's." Blaine and Robert were married for 25 years, until she filed for divorce in 2008 when she discovered Robert having an affair with Ann Marie Pallan, his secretary at the Trump Organization where he was a top executive (via the NY Post). Robert and Ann Marie married this year.
Robert Trump's funeral was held at the White House with 150 guests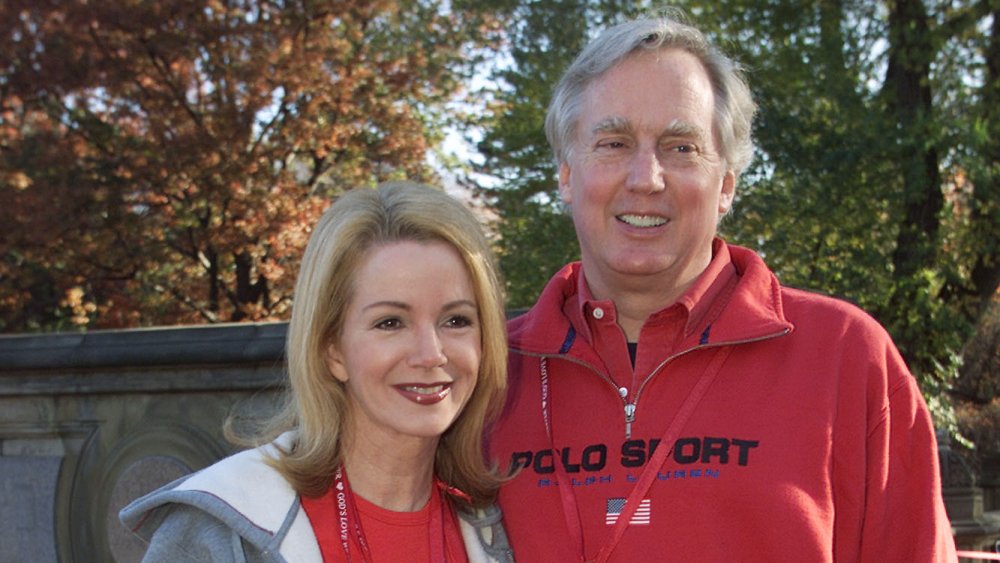 Frank Micelotta Archive/Getty Images
President Trump told reporters on the White House South Lawn on August 17, "We may do just a small service right here in the White House for my brother." He added, "I think it would be a great honor to him. I think he'd be greatly honored. He loved our country. He loved our country so much. He would be so proud of what we were doing and what we are doing for our country. I think it would be appropriate, so we'll have it probably on Friday afternoon, a small service in honor of my brother, Robert," (via the New York Post).
According to CNN, the funeral took place Friday in the East Room of the White House. President Trump followed the ceremony with a tweet saying, "Robert, I Love You. Rest In Peace!" The guest list included 150 attendees. Donald Trump Jr. and his girlfriend, Kimberly Guilfoyle, were present as well as several extended relatives. Other guests included Republican New York Representative Peter King, Vice President Mike Pence, and former New York mayor, Rudy Giuliani (via The New York Times).