How Many Grandchildren Did Ivana Trump Have?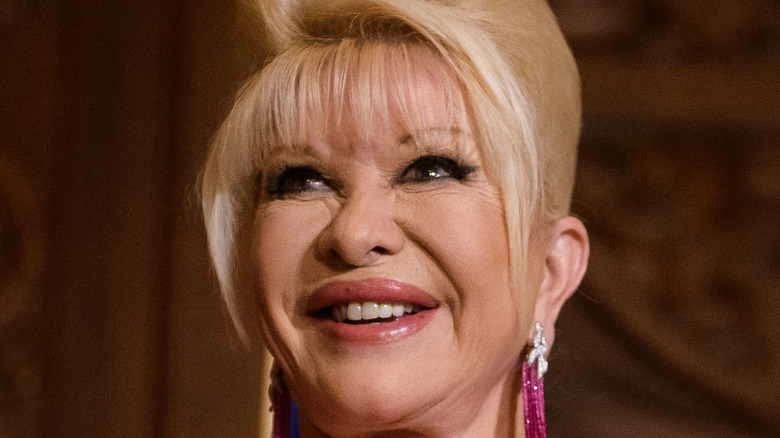 Noam Galai/Getty Images
The heartbreaking death of Ivana Trump left her family, friends, and fans reeling. Former President Donald Trump reacted to the death of his first wife on his social media platform Truth Social (via Newsweek).
"I am very saddened to inform all of those that loved her, of which there are many, that Ivana Trump has passed away at her home in New York City. She was a wonderful, beautiful, and amazing woman, who led a great and inspirational life," he wrote following news of the 73-year-old's passing.
Donald Trump went on to describe Ivana's three children — Donald Jr., Ivanka, and Eric Trump — as "her pride and joy." Ivana's relationship with her children was a close bond built upon the fact that she was the major parenthood figure for them in their early years. "I brought up the children singlehandedly," Ivana said in 2016, according to New York Daily News.
It's clear that the businesswoman and fixture of New York social society left behind a legacy for her children and grandchildren.
Ivana Trump had 10 grandchildren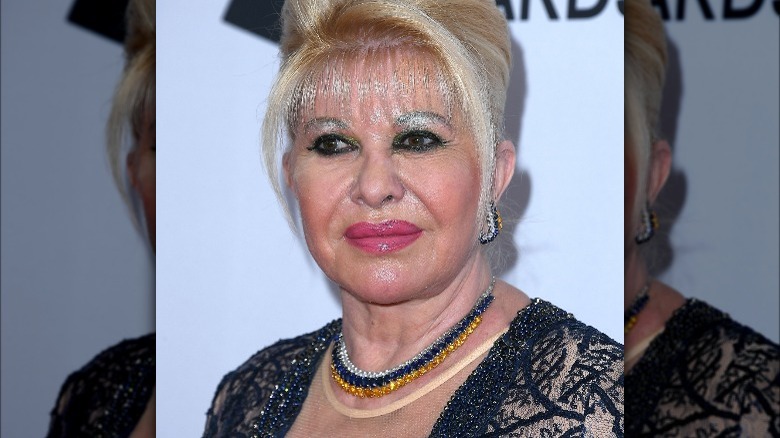 Steve Granitz/Getty Images
Former President Donald Trump's first wife had three children with the real estate mogul and eventual politician, according to CNN. "She taught her children about grit and toughness, compassion and determination," Eric Trump wrote in a heartbreaking tribute on Instagram. "She will be dearly missed by her mother, her three children and ten grandchildren."
"Heartbroken by the passing of my mother," Ivanka Trump penned in a poignant tribute for Ivana Trump on Twitter. "Mom was brilliant, charming, passionate and wickedly funny. She lived life to the fullest — never forgoing an opportunity to laugh and dance."
Her oldest son Donald Trump Jr. has five kids, Ivanka three, and Eric two; that made Ivana the grandmother to 10 grandchildren. As she had with her three children, Ivana doted on her grandchildren and taught them to appreciate the finer things in life.
In a 2011 interview with People, Ivana Trump shared what her grandchildren called her. "Calling me Grandma is out of the question. It's Glam-ma!"