What You Don't Know About Kellyanne Conway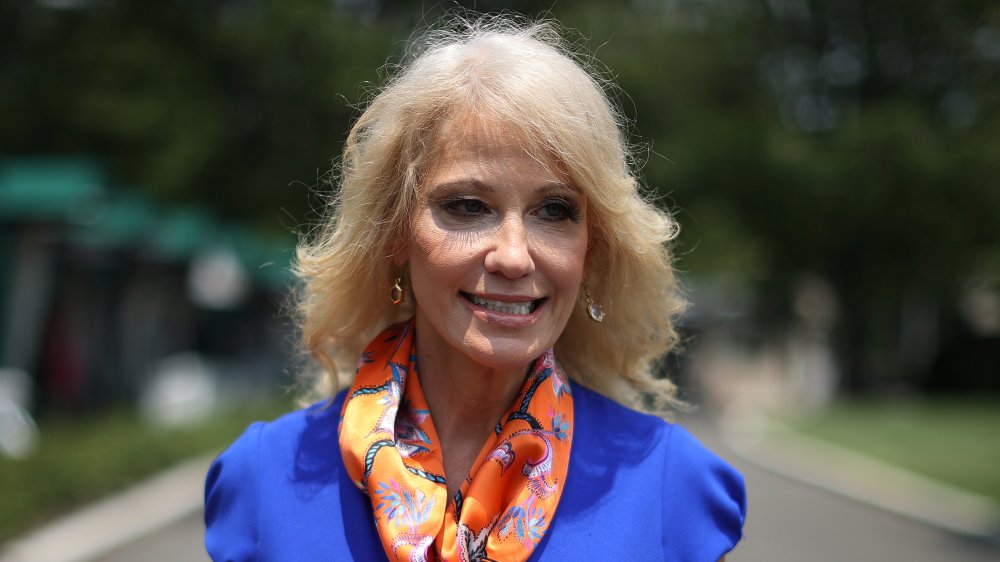 Chip Somodevilla/Getty Images
Kellyanne Conway shocked the world with her announcement that, after steering the Trump ship from his presidential campaign all the way to the White House, she'd be stepping down from her position as adviser to focus more on her home life. In a statement posted to social media, Conway noted she would be leaving her post at the end of August 2020. "This is completely my choice and my voice. In time, I will announce future plans. For now, and for my beloved children, it will be less  drama, more mama," Conway advised (via Twitter).

Her husband, George, is also stepping back from his role at the Lincoln Project, according to The Guardian. Conway is a controversial figure, but her tenure in the White House outlasted many other colleagues. The Trump administration is known for a high amount of turnover, but Conway was steadfast in her commitment. If nothing else, her political ascent is hugely impressive. 
Kellyanne Conway made political history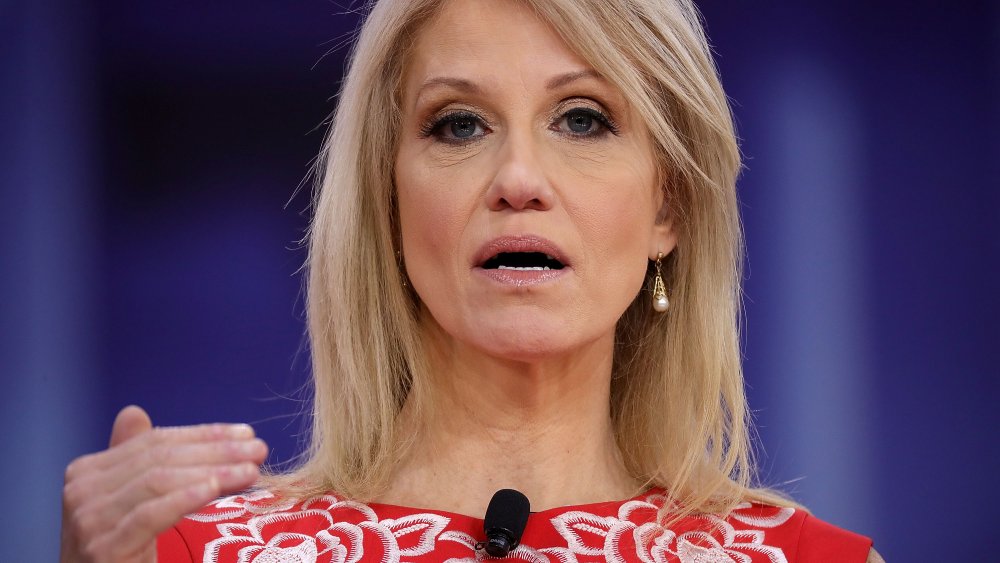 Chip Somodevilla/Getty Images
As Cosmopolitan advises, Conway made history when she was named Trump's campaign manager in 2016. She was the first woman to ever run a Republican presidential campaign. Conway quickly became Trump's righthand woman throughout the campaign, frequently appearing opposite the soon-to-be President on TV and voraciously defending him from detractors. The veteran politician already had 30 years of experience advising Republicans on the best way to appeal to female voters and was named counselor to Trump in December 2016.
She's a lifelong Republican even though, as US News & World Report notes, initially Conway was more interested in the Democrat side. Her head was turned by a speech from President Reagan — and the rest is history. Conway even got her start working as a research assistant for Reagan's longtime pollster and strategist Richard Wirthlin. In 1995, she founded The Polling Company, with a view to assisting male candidates in appealing to female voters.
Fighting for women is Kellyanne Conway's passion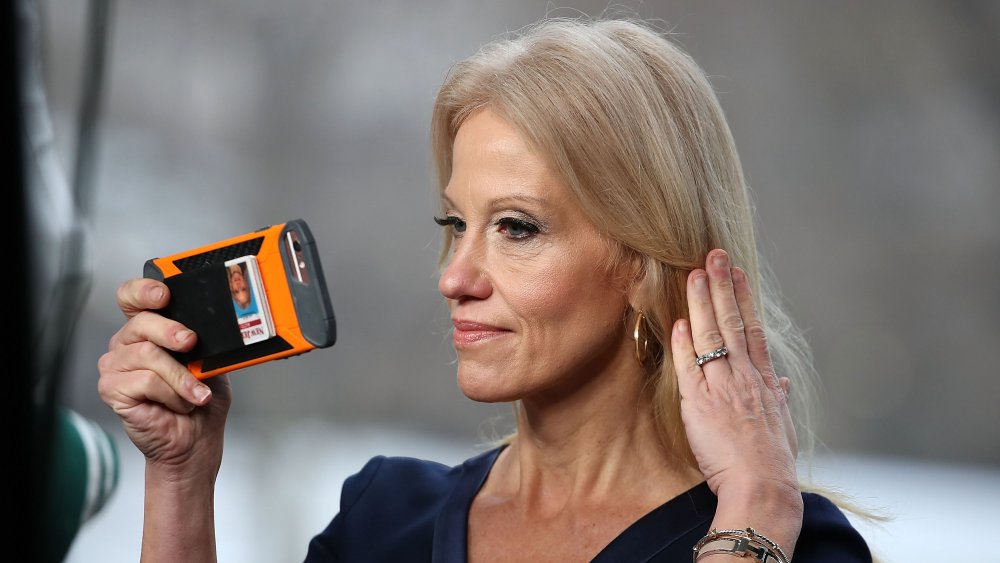 Mark Wilson/Getty Images
It makes sense Conway is a master of making politics palatable for women. Following her parents' divorce, Conway lived in a house with, "My mom and her mom, and two of my mother's unmarried sisters. So four Italian Catholic women raised me" (via Newsmax). She even co-wrote a book in 2005 titled What Women Really Want: How American Women Are Quietly Erasing Political, Racial, Class, and Religious Lines to Change the Way We Live, with Democratic strategist Celinda Lake. 
Conway acknowledges she works in a male-dominated business, admitting to The New Yorker, "I found, particularly early on, that there's plenty of room for passion, but there's very little room for emotion." She even joked, "I tell people all the time, 'Don't be fooled, because I am a man by day.'" Her approach certainly has served her well, as The New York Times confirmed, Conway was the highest-ranking woman in the White House.