The Truth About Donald Trump's Sister, Maryanne Trump Barry
With an election approaching, our often outspoken president, Donald Trump, is not one to shy away from voicing his opinion on everything from water shower pressure to his Democratic opponent, Joe Biden (via CNN). Never one to turn down an opportunity for a soundbite, interview, or tweet, you would think the entire Trump family loves the spotlight as much as the former reality show star turned politician — but that's not the case. Take Maryanne Trump Barry, the president's older sister. 
Most Americans probably have never heard her name before the recent tapes secretly recorded by her niece Mary made the rounds over the weekend. The 15-hour-long recordings, which feature some harsh criticisms of President Trump, have thrust Trump Barry into the media spotlight after 82 years of virtual anonymity (via The New York Times). It begs the question, who is the president's older sister and how does she fit within the Trump family?
Maryanne Trump Barry pursued a legal career later in life
As the oldest of the five Trump siblings, Trump Barry grew up in the affluent Jamaica Estates neighborhood of Queens, N.Y. She went to Mount Holyoke College and eventually earned a master's degree from Columbia University in 1962 (via Town and Country). While much of her personal life has been kept out of the press, she had one child, David Desmond, with her first husband and waited until he was in sixth grade before pursuing a law degree at Hofstra University. There weren't many women in the field of law at the time, so it was quite an accomplishment for her to find her first job in the U.S. Attorney's Office in New Jersey in the 1970s (via WQXR NY Public Radio). 
In a rare interview with New York Magazine, Trump Barry revealed that she chose law because she didn't want to compete with her brother Donald in the family business, stating, "I knew better even as a child than to even attempt to compete with Donald. I wouldn't have been able to win. He was building models when he was very young. Huge buildings. I worked for my father for a number of summers, but I was doing woman's work, decorating lobbies."
Maryanne Trump Barry was appointed as a federal judge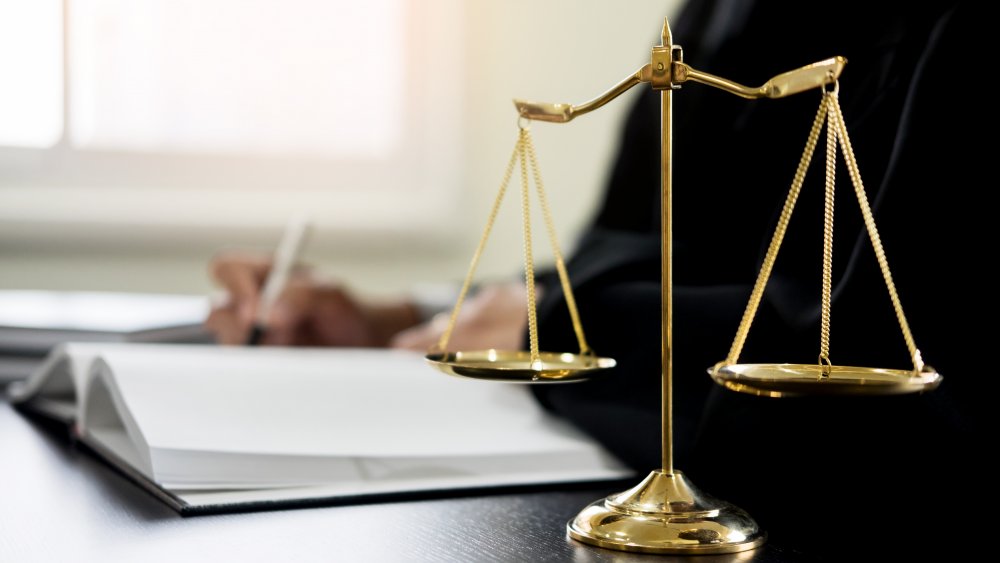 Shutterstock
In 1982, when she was at the top of her career at the U.S. Attorney's Office in N.J., she married a fellow attorney, John Barry. And just a year later in 1983, was appointed as a Federal Judge to the District Court of New Jersey by President Ronald Reagan (via The New York Times). She held that position until 1999 when she was appointed to the U.S. Court of Appeals for the Third Circuit by President Bill Clinton (via Federal Judicial Center). 
It was alleged that her brother Donald used his connections to help secure his sister's nomination to the bench under Ronald Reagan, and that was later confirmed when Trump Barry was quoted in Gwenda Blair's book about the controversial family, The Trumps: Three Generations That Built an Empire, saying, "There's no question Donald helped me get on the bench. I was good, but not that good."
The siblings' professional lives are connected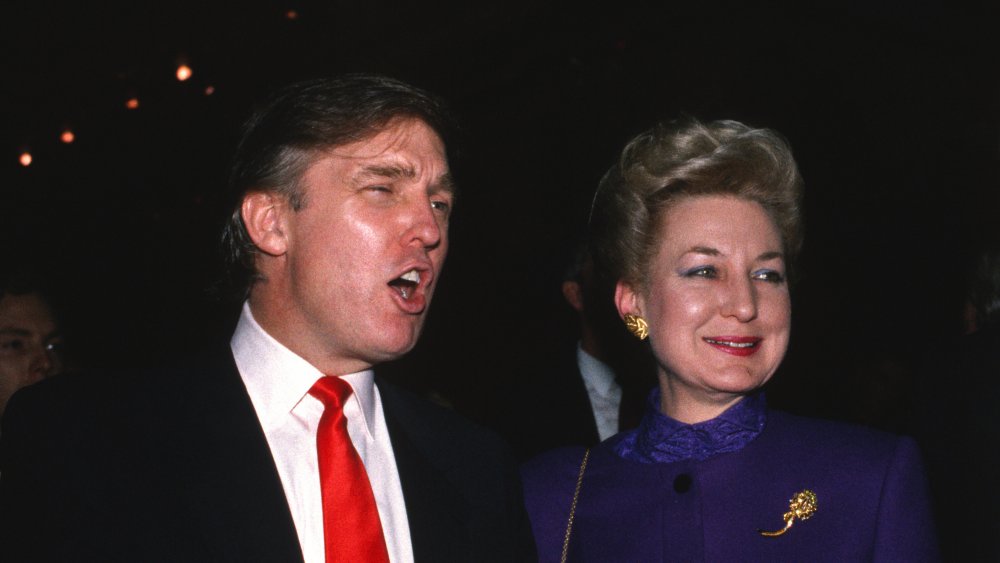 Sonia Moskowitz/Getty Images
Often labeled a moderate conservative on the bench, Trump Barry's views on women's issues, abortion, and immigration leaned towards the liberal. But she stood by her brother during the Megyn Kelly scandal when he criticized the reporter for having "blood coming out of her wherever (via The New York Times). Most famously, however, was the investigation in the fall of 2018, when tax fraud allegations surfaced regarding the Trump family business and dealings during the '90s. The investigations lead to a judicial conduct council reviewing these allegations and how they related to Trump Barry. Only a week after notice of the judicial investigation in 2019, Trump Barry abruptly retired at 82 years old (via Town and Country).
Known for chain-smoking and driving a red Jaguar, the tall, blonde Trump Barry may not seek the spotlight the way her younger sibling does, but there is no denying that they are family (The New York Times). And perhaps the tapes that seem so controversial and damning are simply the musings of a sibling in the way only an older sister can critique a younger brother. The sort of, "I can say it, but you can't," mentality that comes from close ties like the Trump family clearly shares.