Maryanne Trump Barry, Donald Trump's Eldest Sister, Dead At 86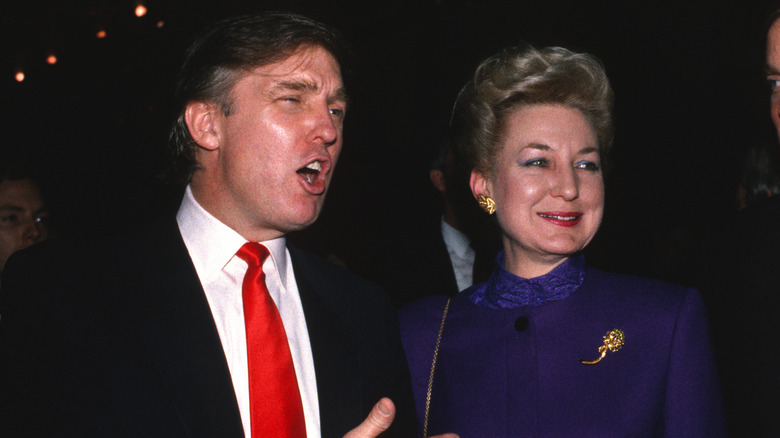 Sonia Moskowitz/Getty Images
Maryanne Trump Barry, former federal judge and Donald Trump's oldest sister, was found dead in her Upper East Side home on November 13 at the age of 86, the New York Times reports. At the time of writing, Donald and the Trump family have not yet made a public statement on Barry's passing.
Barry was a federal appellate judge in Philadelphia; she was appointed to the position by President Bill Clinton in 1999; she stepped back from her work in early 2017 after Donald was elected president. She formally retired from the bench in 2019, which ended a civil misconduct case that had been opened after reports surfaced that Barry and her siblings hadn't paid the correct amount of inheritance tax on property transferred to them by their father Fred Trump.
Barry was reportedly in hospice care for cancer at the time of her death, according to the Daily Voice.
Maryanne Trump Barry was a respected judge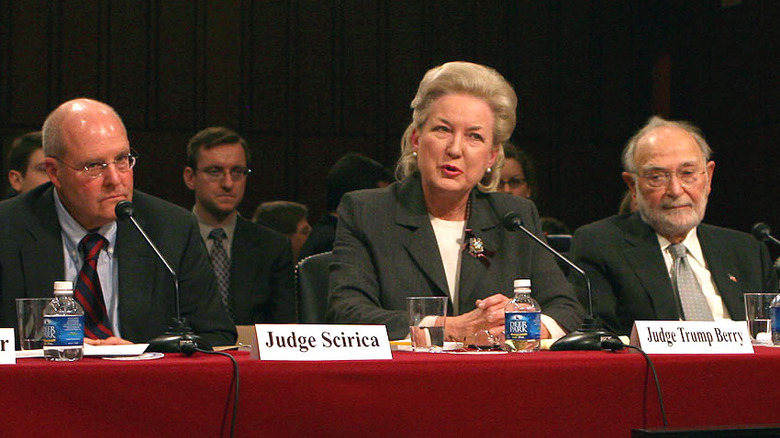 Bloomberg/Getty Images
Maryanne Trump Barry was born in Queens, New York, and she got her undergraduate degree from Mount Holyoke College in 1958 — she was the first in her family to get a college degree. She earned her master's degree in public law and government from Columbia University in 1962. After having worked as a homemaker and mother, Barry returned to school and she received her Juris Doctor degree from Hofstra University School of Law in 1974.
Barry worked as an assistant U.S. attorney for the District of New Jersey for nearly 10 years. She was one of just two women in the office when she started working there, and, as Barry put it in a 2011 commencement speech, "the first woman to do criminal work, appearing before all male judges."
Barry then worked in the U.S. District Court for the District of New Jersey, having been appointed in 1983 by President Ronald Reagan before her promotion by President Bill Clinton in 1999. During her time on the bench, she was known to be a tough and well-respected judge.
Maryanne Trump Barry kept a low public profile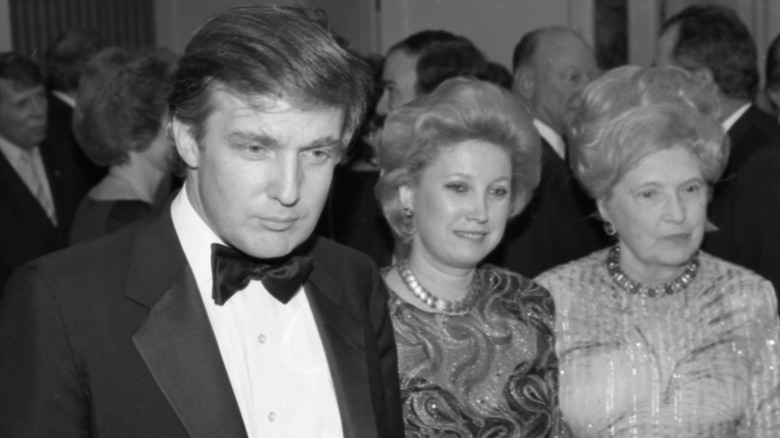 Tom Gates/Getty Images
Since Maryanne Trump Barry kept a decidedly low public profile, her 1980 divorce from David Desmond after 20 years of marriage was quiet — in contrast to her brother Donald Trump's very public divorces. Barry married John Joseph Barry in 1982; he passed away in 2000. 
Even during her brother's highly publicized runs for the presidency, Barry kept to herself, though Donald did speak about how he got his big sister's advice. After his debate appearance in 2016 when Megyn Kelly asked him about his past disparaging remarks toward women, Donald said that Barry told him, "Just be yourself, and you do well, really well," per The New York Times.
Barry had her own moment of questionable comments about women and sexual harassment in 1992, when she said, "But what is happening is that every sexy joke of long ago, every flirtation, is being recalled by some women and revised and re-evaluated as sexual harassment. Many of these accusations are, in anybody's book, frivolous," via The New York Times.
Barry later turned heads with her comments about Donald during his presidency. Mary Trump, the niece of Barry and Donald, secretly recorded a conversation she had with Barry, in which Barry said of Donald, "he has no principles," according to AP News.