The Truth About Naomi Osaka And Kobe Bryant's Relationship
Months after a helicopter crash took the lives of nine people including basketball legend Kobe Bryant and his daughter, Gianna Bryant, the world is still in mourning. Many people are still paying tribute to the sports icon, whose impact will never be forgotten.
Tennis star Naomi Osaka recently opened up about her own friendship with Bryant, revealing that he was one of her biggest supporters. Osaka and Bryant met in June 2019, just six months before his untimely death. While their friendship didn't have much time to blossom, Osaka will never forget how he supported her and followed her career.
"There would be some really tough losses," Osaka told The Wall Street Journal (via People). "I didn't even know he was paying attention, but he would text me positive things and tell me to learn from it. For me, it was definitely helpful."
Naomi Osaka affectionately called Kobe Bryant her 'big bro'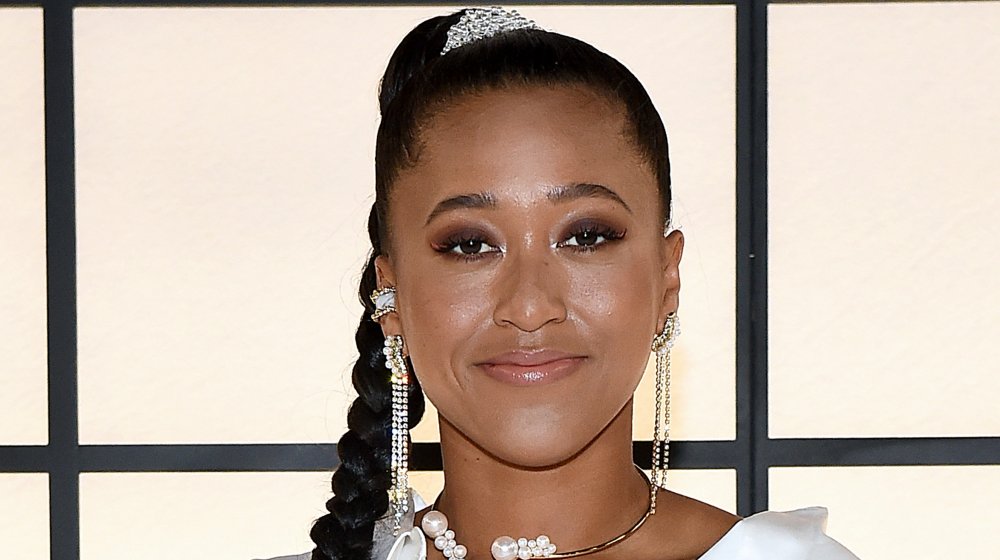 Ilya S. Savenok/Getty Images
Osaka also paid tribute to Bryant shortly after his death in a heartfelt letter she wrote to her "big bro" on Twitter. "Hey... I don't really know what to do so I'm writing you this letter," she wrote. "Thank you for being you. Thank you for inspiring people everywhere, you have no idea how many hearts you've touched. Thank you for being so humble and not acting as big as you are.. Thank you for caring and checking up on me after my hard losses."
Osaka continued, "Thank you for randomly texting me 'You ok?', cause you know how f***** up my head is sometimes. Thank you for teaching me so much in the short time I've been lucky enough to have known you. Thank you for existing. You will forever be my big bro/mentor/inspiration. Love you."
In February, Osaka posted a video on Twitter of her playing tennis with Bryant. "He wasn't THAT bad at tennis... haha love you bro," she wrote. As noted by People, Osaka was referring to a story shared by Bryant's agent, Rob Pelinka, who said at Bryant's memorial service that the basketball star got tired of being beaten at tennis by Pelinka so he signed up for tennis lessons. "Typical Mamba mentality," said Pelinka.